Do you want to get more online reviews for free? It's worth doing this because reviews are one of the most powerful marketing tools out there. They help your business build trust and credibility with potential customers. Google reviews tell people what others think of your product or service. And they can even influence how much money you make. So, it makes sense to invest in getting more positive online reviews.
Spending thousands of dollars trying to boost rankings in local search results is possible. However, it's not always the best strategy, especially if you can use free tools for search engine optimization (SEO). Unfortunately, very few businesses know how to get online reviews for free.
So, it's not the case with getting reviews that you must "spend money to make money." On the contrary, many options exist to improve your online reputation with positive reviews without spending a cent on marketing.
But you may think that getting online reviews for free is too time-consuming. The good news is that getting free Google reviews is not as difficult as it seems.
This article shows you how to generate more online business reviews. Additionally, you'll learn how free online reviews give you one of the greatest returns on investment in terms of a marketing strategy. Finally, at the end of the article, you'll find out about tools to help manage online reviews.
Getting Online Reviews for Free is Worth it
Of course, building a review strategy to boost your brand takes time and effort. But the effort is worth it. According to research by McKinsey, online product reviews give consumers transparent information about the product or service. People will make purchasing decisions based on star ratings and reviews when choosing between similar products and prices.
What is an Online Google Review?
An online review is customer feedback on your Google Business profile, Facebook, Yelp, TripAdvisor, or similar review sites. Then they can share their opinions or experience about the quality or standard of the product or service. Online reviews typically include a rating and a link to the reviewer's profile.
It costs nothing to receive online reviews or for customers to share their experiences. There are several online tools to manage the review process. This may involve sending review requests for customers to leave reviews, answering reviews, and flagging fake reviews. These tools automate most of the process for a small fee, freeing up valuable time.
Why Your Business Needs to Get More Online Reviews
There are many reasons why your businesses should get more online reviews. For example, positive customer reviews strengthen your brand, build trust, and improve rankings in local search results. And when potential customers read positive feedback, they are more likely to spend money with you, increasing your sales.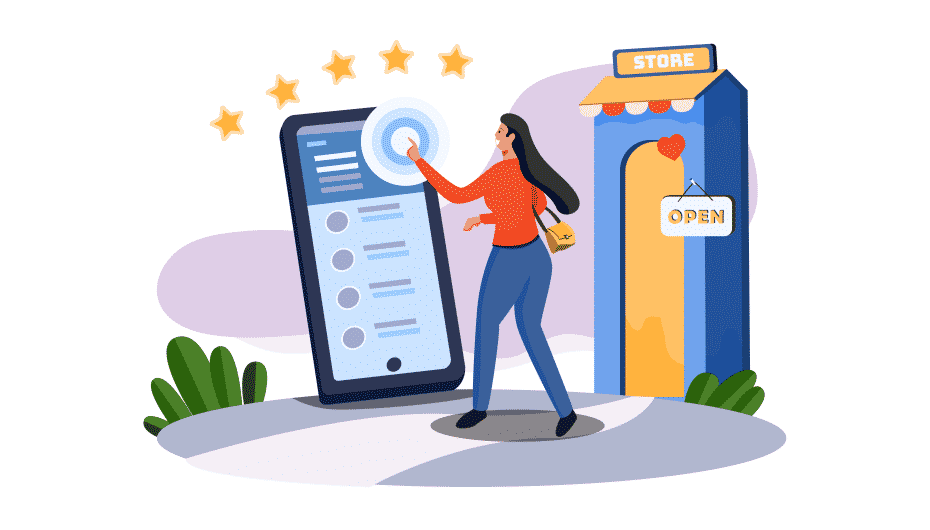 Whether you use an online review management tool or have a strategy to get online reviews for free, they boost your business in many ways. Here are some facts about the benefit of online reviews.
Getting more online reviews boosts local SEO
Do you want your business to appear higher up on the search results? Then, getting reviews on Google customer reviews is essential. How do we know? It's because Google tells us in their article "How to improve your local ranking on Google." Here is what the tech giant says:
Reviews increase online visibility: Always respond to customer feedback by thanking them for their comments and offering solutions if they complain. Responding to customer complaints shows that you care about your customers' opinions. In addition, positive customer feedback can help boost your company's reputation.
Reviews affect prominence: Local business reviews and ratings on your Google My Business profile play an important role in local searches. Favorable reviews and good feedback from previous clients can help your business get better results when people look for local services online.
Therefore, it's clear — Google says you must have positive online reviews to increase your chances of appearing in the top positions on local search result pages.
Lots of Google reviews are an excellent marketing tool
Reviews are an important part of marketing and sales. Each prospective customer most likely uses information in reviews about your product or service. They then use this to make buying decisions. Customers like reading reviews because they help them find what they want quickly and easily.
Generating more reviews build social proof
One of the reasons it's crucial to get more reviews is that they help boost credibility and trust. For example, genuine reviews from real customers are better advertising than anything a business owner says. Even negative reviews can benefit your brand. They add a layer of transparency which builds trust and confidence in your service.
Related reading: How to turn around a bad review online.
Six Ways to Get Online Google Reviews for Free
Now you know that online reviews are crucial for business success. So the next vital question is: "how can you get more online reviews for free?" Please read on to find the answer to this question.
1. Ask happy customers to leave feedback to get more reviews for free
It is crucial always to ask satisfied customers to write a review. Consumers love to share their experiences, especially when they get good value for money. However, many customers may not realize that they can leave a review. They also may not know how much their review can boost your business.
Here is how to ask for a review:
"Your feedback is really useful to us. So when you have a few moments, could you share your opinions in a Google review? It will help our business and others as well."
Also, don't forget social media. This can be an excellent platform for using social posts to invite followers to leave service or product reviews.
Related reading: How to ask customers for reviews the right way.
2. Respond to all online reviews to encourage more customers to leave reviews
Responding to every online review — positive, negative, or fake — is vitally important to get more reviews. Replying to an online review shows you care about your customers. And you demonstrate that you take their opinions seriously. This encourages new customers to give their feedback.
Did you know that over 90 percent of consumers read online reviews before making a purchase decision? And from these, 97 percent also read business owners' responses to form opinions.
Related reading: How to respond to every type of review.
3. Include a link to your Google Business review profile on printed marketing material
You can encourage more positive customer reviews by including a link on any marketing material you have. For example, you could have a QR code on business cards or invoices. Or you could use a URL shortener and place the link on flyers or advertising material in your place.
Related reading: Step-by-step guide to getting more 5-star reviews for free.
4. Make the review process as easy as possible
More customers will write online reviews if the review process is straightforward. Typically, it shouldn't take more than two or three clicks to get to the review page. A customer — even a happy customer — will quickly give up if it's complicated and too time-consuming to leave feedback.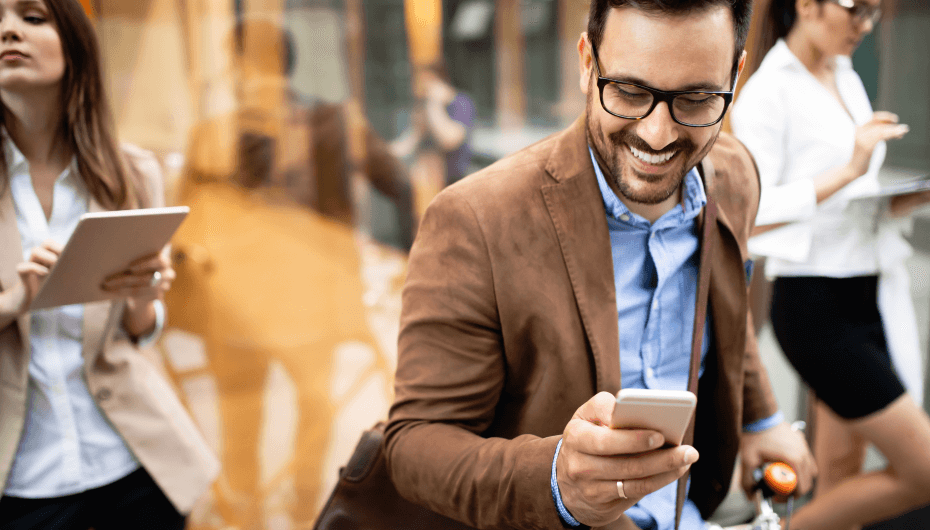 5. Invite customers by email or SMS to share their opinions online
Get more business reviews for free by sending SMS messages or emails to customers. This is one of the most effective ways to obtain more reviews without spending a cent. The invitation can have a link to direct the customer to the review page. You can also include reasons why their feedback is helpful.
For example, review management software like Starloop has a great incentive to encourage more people to leave reviews. The SMS or email invitation lets your customers know that plant a tree for free for every review you receive. This way, they do something useful for the planet and your business.
6. Take advantage of trial offers to get reviews for free
Many paid-for tools have free trial offers that let you get more online reviews quickly without cost. For example, Starloop has a 14-day free trial where you can use all its handy features. And all the reviews you get during that time stay on your business review profile if you decide to cancel.
One of the benefits of Starloop compared to other review management tools is its ease of use. For example, there are no long-term contracts or setup fees. And there is a choice of three competitive pricing plans to suit any size of business. Every plan includes the following:
Plant-a-tree promise
Google reviews
Facebook reviews
Reputation monitoring
Review reporting
Email support
And because you don't have to worry about contracts, you can cancel anytime.
Use Starloop to Get Online Reviews
Getting more Google reviews is easier than ever using a review management tool like Starloop. The easy-to-use tool simplifies the entire review process. It also saves you time because it uses convenient features like automation to send review reminders and notifications.
Starloop is entirely different from other review software because it offers ethical incentives to encourage each of your customers to leave a review. For every review, you receive Starloop plants a tree. This simple incentive motivates more of your customers to share their feedback. It is one of the most efficient ways to get more online reviews. They know they're helping your business and the environment by using these tools.
You can sign with Starloop and get started right away. And there's no obligation to continue using the service after the 14-day free trial. However, we feel confident you will continue using the software when you see how many reviews you get in two weeks. Starloop members report that the review software has increased the number of reviews they get. This, in turn, resulted in higher website rankings in search results, more leads, and increased sales.
If you are serious about getting more online reviews, click here to see Starloop's pricing plans and sign up for the service.