Encouraging customers to write a Google review isn't tricky. And your customers are the best source of advertising you could ask for. Getting them to share their positive opinions on Google increases your online presence while boosting your reputation. So, it's crucial to know how to encourage customers to write Google reviews.
Why Google Reviews Matter
Did you know that 93 percent of potential customers read online reviews before they make a purchase? Even more startling is this: studies show that over 90 percent of 18–34-year old's trust online business reviews more than personal recommendations. Thus, future customers will make buying decisions based on what your existing customers are saying.
Google reviews have a massive impact on SEO. Google Support states that reviews help to boost local SEO. Google's clever algorithms detect keywords in customer feedback and reward business owners by placing them higher up in search engine results. The higher up your business appears, the more traffic you get. As much as 10 percent of website traffic can be attributed to your customer reviews.
Even if you have a good number of honest reviews from real customers, you can't take your foot off the gas. The older the reviews, the less credibility they have. Only around 40 percent of consumers give credibility to reviews over two weeks old. And only about 15 percent of readers trust reviews that are more than three months old. So, it would be best if you got a steady stream of new positive customer reviews.
Implementing the right review strategy is vital to increase the number of reviews you receive. When your business starts getting more reviews, you will find that more happy customers will start writing positive reviews. This is because all consumers like their opinions to be heard and to feel appreciated.
So, the bottom line is that Google reviews matter. Positive online reviews lead to a greater online presence, more traffic, click-through rates, and higher sales.
Ten Ways to Get More Reviews
A simple review management strategy can have a tremendous impact on the number of reviews you receive. In addition, showing positive feedback on your review profile can influence the purchasing decision of each prospective customer.
Here are ten easy ways to start getting more reviews today.
1. Send review invitations to get more reviews
Email review invitations are among the most effective ways to get more reviews, followed by SMS review invitations. People check messages and emails when they have a few spare minutes. The best time to send invitations is midweek during the morning. Be careful not to send bulk invitations. It may save time, but it could trigger Google's spam detectors.
2. Make it simple to leave reviews
Not everyone is tech-savvy. Saying things like "You only have to go on to Google" is not clear enough for some people. People will abandon the review process if it is too complicated or too long. Instead, provide a direct link for customers in your emails and SMS invitations and ensure the review process is straightforward. You can also create thank you notes with a link, or even better, a Google QR code to your review page.
3. Include a review link on your website
Always have a visible link on your website to leave reviews. Your loyal customers may not know that it is possible to leave reviews. So, a gentle reminder for them to share their opinions may be all that is necessary to start getting more authentic reviews.
4. Ask customers personally to write a review
A great way to get more Google reviews is simply to ask. This is especially useful if you have a bricks-and-mortar business. Of course, you should never ask a customer to leave a positive review. And it is unethical to offer some reward in exchange for reviews. However, most customers respond well if you invite them to leave feedback or share their opinions. At the same time, you can mention that reviews are essential to your business. This way, you take the pressure of the request.
5. Follow up on your review requests
Whether you have sent an invitation, a thank you card, a business card, or asked in person, you should send a follow-up email. Just because someone doesn't leave a review after the first request doesn't mean they aren't happy to share their opinion. They may have just forgotten. Send up to two or three reminders to encourage customers to leave a review.
6. Keep your requests personal
Customers need to know why reviews are essential to your business. Still, they also need to know they, as customers, are important. So, as an absolute minimum, include the customer's name in the review request. An excellent idea to take personalization to the next level is to send video Google review requests.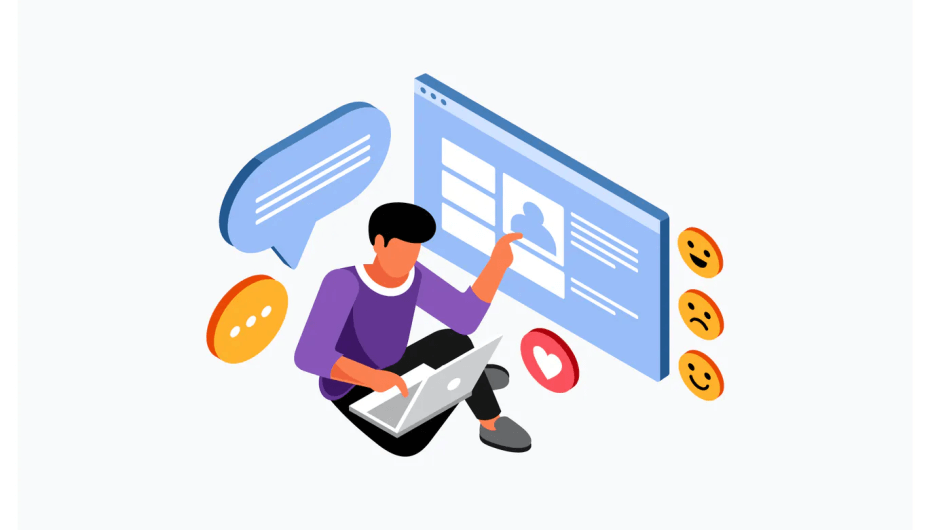 7. Respond to every review
It's easy to thank a happy customer who leaves a positive review. Still, it's the neutral and negative reviews that need more attention. Consumers don't only read positive and negative reviews, they also read your responses. How you handle negative reviews speaks about your dedication to customer experience. It shows the readers that you aren't perfect but that you work hard to fix any wrongs. It also allows you to turn unhappy customers into loyal, returning customers who may update their reviews to positive ones.
Related reading: How to turn around a negative review.
8. Offer an incentive to get more reviews
Many businesses have the policy of offering incentives for customers to leave reviews. However, you could breach Google's review policy if you buy Google reviews or offer rewards in exchange for positive reviews. In addition, consumers are wise to meaningless gimmicks. So, any incentive has to be ethical and motivating.
9. Use review management software
Review management software is one of the best ways to get more Google reviews. For example, a review management tool such as Starloop enables you to manage your reviews from one location. It keeps you organized, looking professional, and notified when new reviews come in. This makes it easier to reply promptly to all reviews and keep more reviews coming in.
Related reading: How to respond to negative reviews.
10. Be the best at what you do
If you want happy customers to leave positive reviews, you must provide the best service from start to finish. Your website should be user-friendly; your team needs to be polite, kind, and knowledgeable — even the shipping company needs to be aligned with your values and practices. Pay attention to your negative feedback, take responsibility, and make the necessary changes to be better.
How Starloop Can Help Your Business Get More Google Reviews
Starloop is one of the most user-friendly review management software solutions on the market. It takes just five minutes to set up without the need for any tutorials. If you happen to get stuck, there is a team of experts to help you out.
All your Google and Facebook reviews appear in one inbox that you can access from a straightforward, visually appealing dashboard. You can quickly see the customer's name, star rating, and the actual review. In addition, you can set up notifications for when new reviews come in and save even more time with automated review requests sent via email or SMS.
Starloop is the master of incentives. When customers receive their invitation, they can see that for every review, Starloop plants a tree. This is far more encouraging than offering them a free coffee. Their review helps your business and the planet. In addition, your business gets a free reputation boost as a green company.
As a further advantage, Starloop's pricing plan is transparent and has outstanding value. From just $47 per month, you can start getting more Google reviews than you could ever imagine.
There is no risk trying Starloop. You get a free trial period along with a 30-day money-back guarantee and no lengthy contracts. The sooner you sign up, the sooner you can see real results with more reviews from happy customers.