It's a fact that Google reviews are essential for your business. Online reviews build trust, increase your SEO ranking, and help to generate more revenue. Working hard to gain more Google reviews is a significant part of your online reputation management. However, knowing the right way to reply to all your Google reviews is an absolute must.
Generally, there are three types of Google reviews you must respond to—positive reviews, negative reviews, and fake reviews. There is no getting around it—your business reputation significantly improves when you reply to all online reviews. Even responding to fake reviews is a crucial way to protect your online reputation.
Of course, there are also neutral reviews—the kind of reviews somewhere in the middle of positive and negative.
In this article, you will learn how to reply to three types of reviews—positive, negative, and fake Google reviews.
First, there is a vital question to answer: why should you reply to Google reviews?
Why Reply to Google Reviews
It is crucial to reply to Google reviews because your customers expect it. Statistics reveal that more than half of consumers expect companies to respond to online complaints. Other studies also show similar results for responding to positive reviews.
There's another reason why replying to online reviews is vital. Responding to your online reviews makes your business 1.7 times more trustworthy than those who don't. Consumers can see that you're engaging with customers, and they are more likely to use your business.
Knowing how to reply to Google reviews also boosts your rankings in local search results. For example, Google clearly states that responding to reviews shows that you "value your customers and their feedback." Google actively encourages all business owners to reply to reviews.
However, between the rush of excitement from a positive review and the anger at a negative review, you may not know how best to reply to different types of reviews.
How to Reply to a Positive Google Review
You might assume that there is no need to respond to positive reviews—after all, the customer is happy. But think about it from the customer's perspective. They will appreciate the time you take to reply to their review. Responding to positive reviews is excellent for building customer relations.
The good news is that this is one of the more enjoyable parts of replying to reviews. So, take a moment to revel in the pride and show your gratitude.
Template for replying to a positive Google review
Here is a handy template to know how to respond to positive feedback on a review:
Begin your response by using the customer's name if possible. This adds a personal touch.
Thank the customer for their valuable feedback and remind them how much it means to you.
Take the opportunity to let them know of any events or company news (be careful not to use links as this goes against Google's policies).
Finish off with phrases like "we look forward to seeing you again soon."
Sign off with your name.
Replying to positive reviews increases customer engagement and doesn't need to be a lengthy message. While automation is great for saving time, you mustn't send generic messages. This can have the opposite effect as the customer will see you haven't invested your own time. This is another good reason to make replies personal.
How to Reply to a Negative Google Review
What should you do if you receive a negative Google review? Although consumers expect a quick response, you shouldn't rush to reply to a negative review. It's vital to assess the situation and review it before responding.
First, calm down and consider this as an opportunity to learn. After all, no business is perfect, and consumers expect some negative reviews. The way you handle the review speaks volumes of your dedication to improving and the customer experience.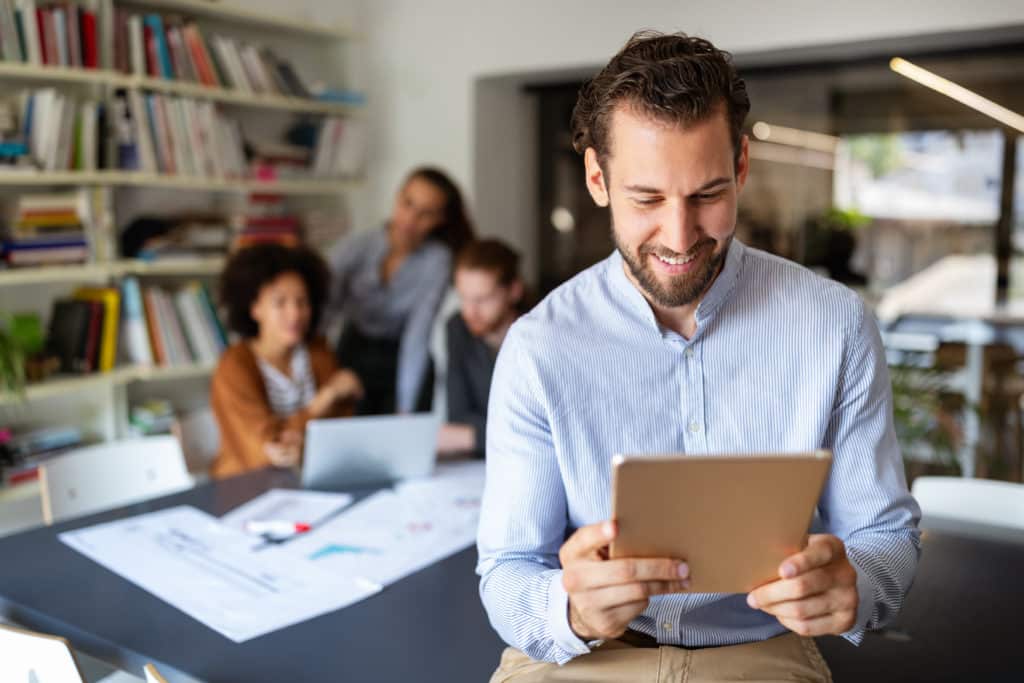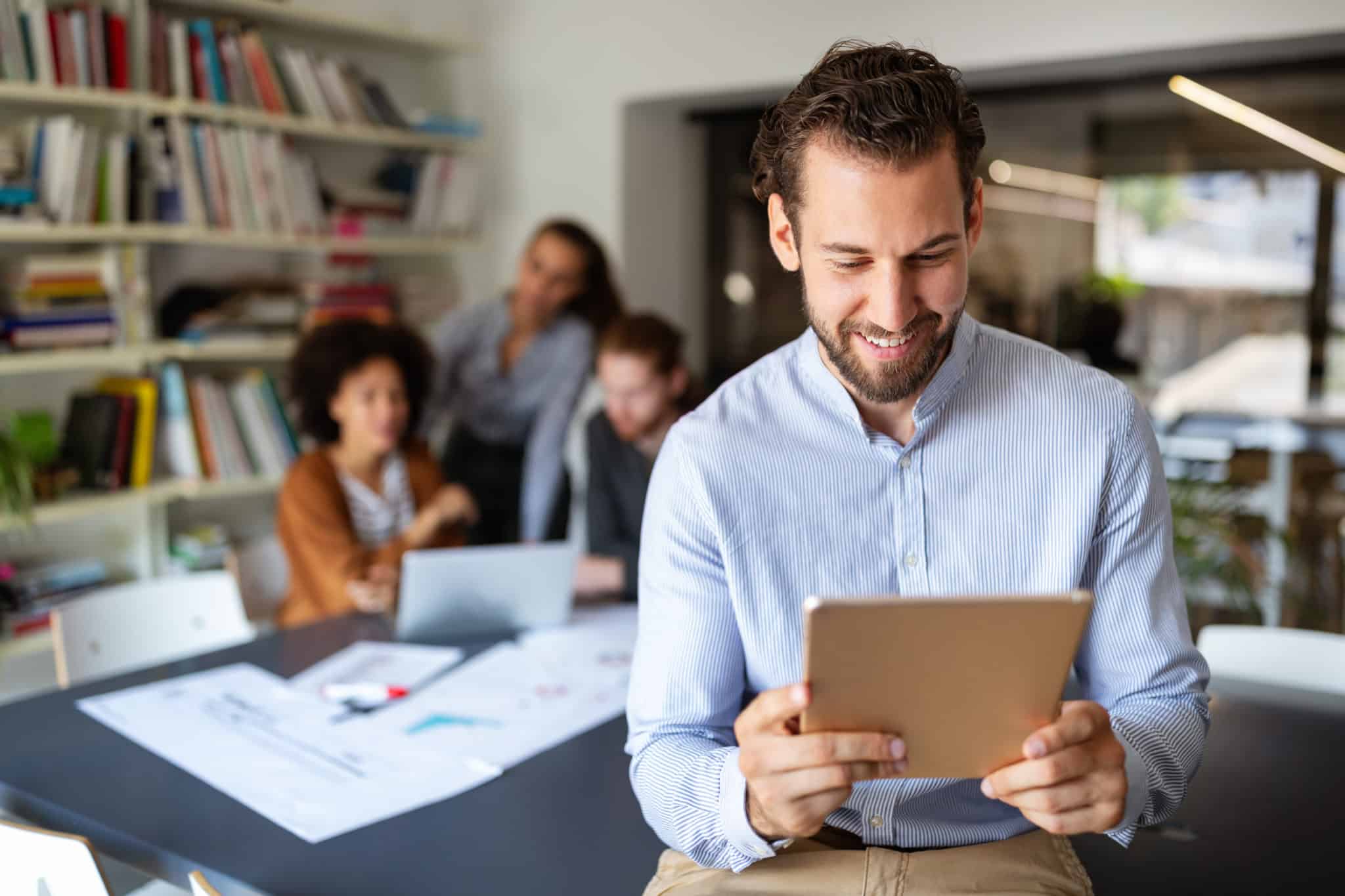 Template for replying to a negative Google review
Here is a handy template to know how to respond to negative feedback on a review:
Reread the negative review. The first time you may have been too defensive or angry to take in precisely what was said. See what you can learn from your customer and if they have made any solutions.
Again, make sure you address the customer by their name if possible.
Still, thank the person for their feedback, even if you feel hurt. They may have pointed out something you were unaware of.
Take responsibility for any mistakes that were made and offer a heartfelt apology.
Inform them of the steps you have taken to ensure the problem doesn't happen again.
If necessary, offer a solution that will make them happy.
Provide methods of contact so that the conversation can be taken offline if necessary.
Sign off with your name. If you can add titles like Company Owner or Sales Manager, this will allow them to feel they have received special attention.
It's also worth remembering that you can use the same steps to reply to those neutral 3-star reviews. When you thank someone for a 3-star review, reiterate the positive aspects that they mentioned.
One mistake that so many people make is not to follow up on negative reviews. This is important in two areas. You need to follow up on resolving the problem. If not, you will only keep receiving the same negative reviews, and readers will notice this. You also need to follow up with the customer, check that they are satisfied with the solution, and ask if they would kindly consider updating their review.
How to Reply to a Fake Google Review
Getting a fake review is frustrating and unfair. Although fake Google reviews are rare, they do happen. Thankfully, Google does well at spotting fake reviews. But now and then, one can slip past the algorithms.
Perhaps you have an ex-employee who wants to cause you harm or a rival trying to sabotage your business. Even though you know the review is fake, your readers may not. For this reason, you still need to reply to fake reviews.
Your reply should tell readers that you are investigating the situation and you have cause to believe that the review is fake. There is no need to go into details. But it would be best to explain that you have reported the review to Google and that if the unethical practices continue, you will take legal action.
How to flag fake review
Here is the process to report a fake review to Google so that they can delete it:
Go onto Google Maps and find your business.
Locate the bad review you want to delete.
Click on the three vertical dots and select "Flag as Inappropriate."
Google will assess the review and take appropriate action.
The other way to report a review to Google is from your Google My Business account. Locate the offending review, choose the three dots, and then "Flag as Inappropriate."
You will have to choose a reason for flagging the review. Google also expects that you give a brief description as to why you think it is fake. Once you have submitted the form, Google can take up to a week to review the case and decide whether to remove it or not.
There is no point in flagging reviews that you don't like. Google has strict policies regarding what can be flagged and what can't. If it's a review you don't like, you are better investing your time in replying to a negative review in the right way.
The Right Way Reply to Google Reviews— In Conclusion
There is already so much to do when running a business. But replying to your Google reviews must be a priority. In an ideal world, you should reply to respond to all of your reviews within an hour. Of course, in the real world, it's not so easy.
Savvy business owners who care about getting reviews use review management software such as Starloop. Starloop takes the hard work out of getting a steady stream of new reviews. All you need to do is enter your customer's email address and let Starloop do the rest.
You then receive a notification when you receive a new review. From your dashboard, you can locate the review and then respond immediately. Starloop members report that the number of Google reviews they receive have tripled since signing up.