There is a murky cloud that hovers over 3-star reviews. On the one hand, they are not negative reviews, which is good news. On the other hand, they are one star away from being a positive one. So, knowing how to respond to 3-start reviews can be tricky. Should you ignore them? Or is there a right way to reply to a reviewer who left three stars?
Of course, when you get a notification of a new review, there usually are two emotions that stir up. You may be excited to read a positive review, but dread in case it is negative. Either way, there are ways to respond to any type of review—good and bad reviews. But, how should you reply to 3-star reviews? Should you brush them under the rug, assuming they will neither help nor harm.
Responding to positive reviews allows you to strengthen your relationship with customers. Responding to your negative reviews enables you to fix the wrongs and show other consumers how you are dedicated to providing excellent customer experience. But knowing what to say to people who have left you a three-star review requires a different set of skills.
If you are worried about the impact of malicious reviews, please check out our article on how to reply to fake Google reviews.
Let's begin by taking a closer look at the problem with these "neutral" reviews.
Why Your Business Needs Positive Reviews
Without any reviews, potential buyers aren't going to be able to verify aspects of your product or service. As soon as your business starts getting positive reviews, you become credible and trustworthy. People know that online reviews are genuine opinions from consumers who have tried and tested the product they are reviewing. This is often enough for them to make their decision.
Here are just a few statistics to see why reviews—and more importantly, positive reviews are necessary:
You are 270 percent more likely to make a sale with five reviews compared with 0 reviews. (Spiegel Research Center)
Eighty-seven percent of people would never consider buying something with low ratings. (SearchEngineLand)
Five-star reviews get 39 percent more clicks on Google than 1-star reviews. Bright Local
Improving your review by 1.5 starts can convert into 13,000 more leads. (Location 3)
Each 1-star increase in Yelp ratings can produce a 5 to 9 percent increase in revenue. (Harvard Business School)
Positive reviews increase consumer confidence, which leads to more sales from existing customers and new ones.
Are 3-Star Reviews All That Bad?
One the one hand, 3-stars are not great. They are kind of like the "could do better" on a school kid's report. These three-star reviews aren't helping to maximize your potential profit. Think about it—with just one star more, you could increase the chances of closing the sale.
On the other hand, 3-star reviews can be a good thing when you look at the statistics. It prevents things from being just black or white. It also stops people from overestimating the positives and underestimating the negatives.
Understanding the Two Types of Neutral Reviews
The word neutral is somewhat misleading, and it implies that it doesn't have an impact. However, 3-star reviews reinforce both the positive and the negative, changing how people view other reviews. Furthermore, the type of neutral review can also have different impacts.
Type 1: Mixed opinions—These reviews have positive and negative remarks about a product or service. These are good because you can learn from these opinions.
Type 2: Indifferent—These are potentially more damaging as there is no constructive feedback you can take.
Six Steps to Respond to 3-Star Reviews
Knowing how to reply to 3-star reviews in the best way is challenging. But it's essential to respond to every kind of review.
Here are six steps to help you prepare a response to 3-star reviews with mixed opinions.
1. Thank your customer
Your customer has provided you with free insights. You can use these to improve your product and service—and this alone is enough to be grateful for. On top of that, they have taken time out of their busy day to do so.
2. Restate the positive
Let them know that you are glad they enjoyed certain parts. Not only will this show that you have read the review, but it will also highlight these points for other readers.
3. Say sorry
Regardless of whether it was your fault or not, you need to apologize. It's not attractive to start blaming other people, so take responsibility.
4. Fix the problem
Seventy percent of unhappy customers will purchase from you again if you can fix the problem. Read the review carefully to see if they have provided possible solutions or suggest your own.
5. End on a positive
Remind them how much their support means to you and that you are looking forward to hearing from them again soon. Provide your email or telephone number to contact you if they wish to discuss the matter further.
6. Keep it short and personal
The customer doesn't need to read long and lengthy explanations. A few lines are sufficient. Also, make sure you include your name and theirs if you have it. Three-star reviewers want to know that they are interacting with a human, not automated responses.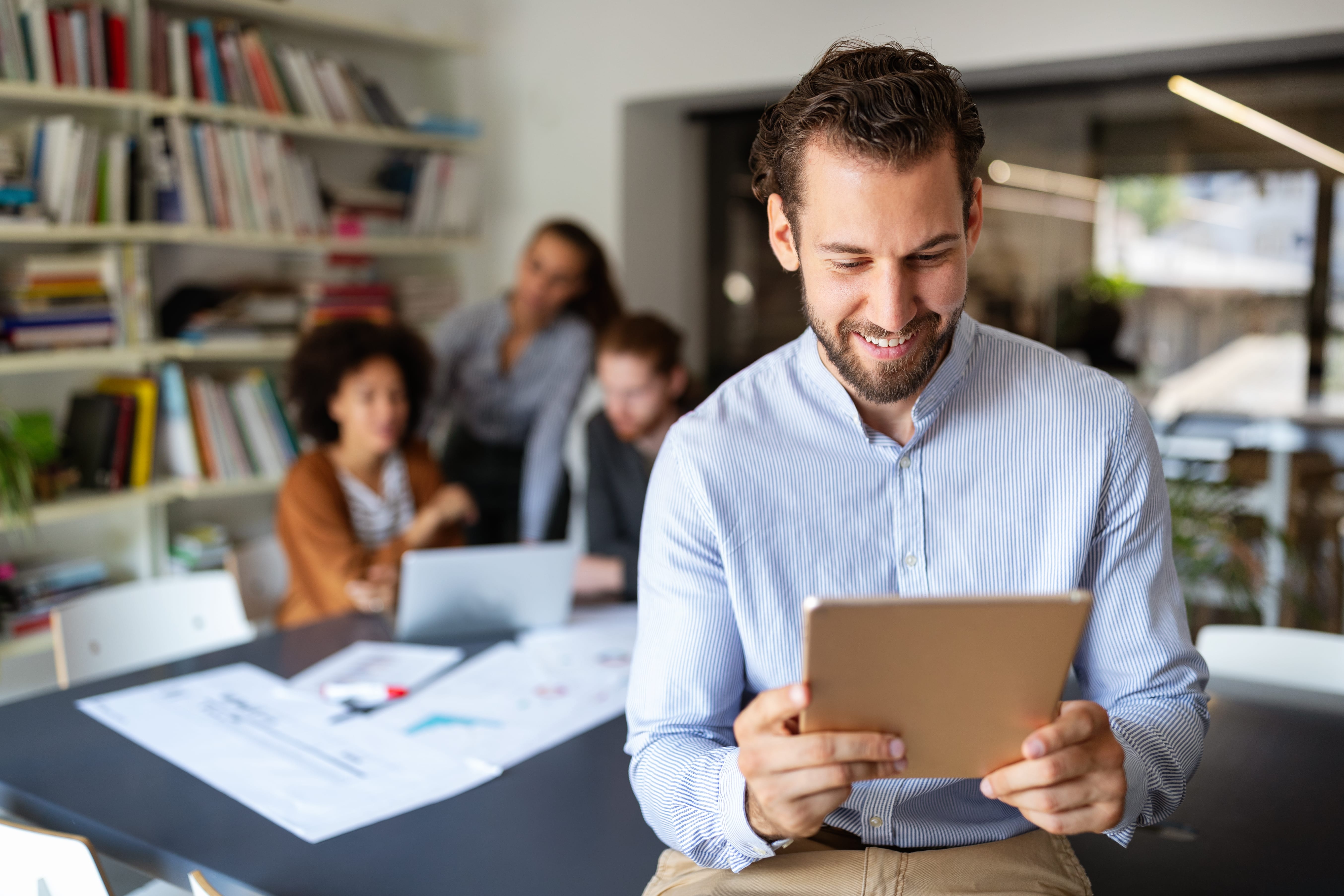 How to Respond to 3-Star Reviews
Below are two examples of how to respond to 3-star reviews.
Dear [Name]
Thank you so much for taking the time to share your opinions, they mean so much to us. We are so happy to hear that you [insert positive]. However, we are sorry to learn about [insert negative], as this is not our usual service. To fix this, it would be great if you could drop us an email or call us on the details below.
Thank you again for your feedback, and we look forward to seeing you again.
[Your name]
What about responding to an indifferent 3-star review? In these cases, it's best to try and extract some more information. Here's how to do it:
Dear [Name]
Thank you so much for your review. Every customer's opinion matters to us as we are continually striving to improve our service. We would be even more grateful if you could contact us to let us know what we could do to make your experience better.
Have a great day
[Your name]
Say Goodbye to 3-Star Reviews—How to Get More Positive Reviews
Getting a 3-star review isn't as bad as receiving negative ones. However, it would be best if your business gets a steady stream of positive 4- and 5-star reviews. What can you do to get more positive Google reviews?
Here are some ways to get more reviews on Google or Facebook:
Ask for reviews on Google and Facebook. These are two of the most used sites in the world and can help you get the most exposure for your business.
Make it easy to leave reviews. Make sure you have a link on your website that takes customers straight to your review site. Include the link in emails and newsletters and consider creating a QR code so that consumers can capture an image and go to your review page.
Share your positive reviews. With permission, you can share your positive reviews on your website and social media sites.
Use automated solutions for your online review management. It can be a time-consuming task to ask customers to leave reviews. Using review management software automates many processes. All you do is enter the customer's email address, sit back, and see the reviews roll.
Offer worthy incentives. Free pens for a review aren't going to be enough to motivate wise consumers. However, companies like Starloop plant a tree for every review you receive. Offering incentives that will help the environment is a win-win situation for everyone.
Please contact a member of Starloop's team to find out how you can start getting more online reviews today.