Do you want to find out easy ways to get reviews to boost your profits? Online reviews can have a significant impact on your business. This is because Google reviews affect purchasing decisions. They strengthen your brand reputation. And reviews positively impact local search rankings. Therefore, you can't afford to ignore customer reviews.
Thankfully, getting real reviews from genuine customers doesn't have to be challenging. Sometimes, it's only a question asking them to leave feedback. Or you could send out emails inviting them to share their customer experience. And many customers will leave reviews whether you ask them or not.
However, it's a mistake to leave getting business reviews to chance. Typically, the most unsolicited reviews are from unhappy customers who had a bad experience. Unfortunately, satisfied customers rarely share their positive feedback — unless their experience was outstanding. This means that there is tremendous potential to encourage a large proportion of your happy customers to write positive reviews.
But can a review strategy actually boost your business revenue? Is it really that easy to get a steady stream of new reviews without trying? What tools are available to get online Google reviews for free? You'll find the answers to these questions in this article.
How Online Reviews Boost Profits
Online reviews can increase your revenue in three ways. First, your potential customers make purchase decisions based on reviews they read online. Second, Google's search algorithm uses review sentiment when awarding top places on local search results. Third, reviews give your business social proof and increase your credibility.
Writing an online review is an easy process with long-term benefits. Getting reviews from as many of your customers as possible simplifies achieving your business goals.
Therefore, if you are currently not prioritizing Google reviews for your marketing strategy, you could be missing out on crucial revenue. What's more, you are giving local competition more opportunities to beat you.
Here are some facts proving that online reviews affect your profit margins.
Consumers are more likely to spend 31 percent more on a business with 4- and 5-star reviews.
Ninety-two percent of consumers will base a purchasing decision on a positive review.
A one-star improvement leads to a nine percent increase in revenue.
Eighty percent of people changed their minds about buying an item after reading a negative review.
Google confirms that responding to online reviews affects local search rankings. "High-quality, positive customer reviews can improve your business visibility."
You now know that online reviews will positively impact your business profits. So what are the easiest ways to get more business reviews on Google?
Easy Ways to Get More Online Reviews
Getting online reviews without paying for them isn't difficult. You should be aware of Google's review policy and make the review process as straightforward as possible. In addition, it's vital to proactively encourage customers to share feedback on your Google business profile. Let's look at these steps in detail.
1. Follow Google review policies
You must follow the guidelines to ensure Google reviews appear on your business profile. For a start, you can't offer incentives that influence the type of review a customer would write. Also, customers cannot include content that is offensive or discriminatory.
2. Ask customers to share feedback
Asking for a review can be a loaded question. However, if you take the pressure off by inviting the customer to leave feedback. Your happy customers will be more than willing to talk about your business. And asking customers for reviews lets them know that they can do this. They may not even be aware you want them to leave a review.
How can you ask for feedback? Here are a few helpful tips:
Send follow-up emails after a purchase
Have a review link at the bottom of your website
Use business cards inviting customers to "leave us a review"
Invite customers in person at the checkout to share their feedback online
Use a URL shortener and a direct link, so the process is easy
3. Use automated software to get more reviews
The easiest way to get more positive reviews is to automate the review process. It's easy to forget to ask for reviews at the buying stage. And it's easy for consumers to forget. Also, sending emails and responding to reviews manually is time-consuming. Therefore, review management software like Starloop can simplify the entire process.
4. Google-friendly incentives encourage more online reviews
You can encourage customers to write reviews without breaking Google's review policy. Of course, you cannot offer gifts, vouchers, or similar incentives to leave a positive review. However, you can have incentives for writing a review.
For example, Starloop software informs your customers that we will plant a tree for every review you receive. There is no gimmick or effort to influence the type of review your customer writes. And this way, there is no type of transaction that implies you are paying for the review.
5. Respond to positive reviews
Why reply to positive reviews? By responding to positive feedback, you strengthen the loyalty of happy customers. But there's more. You increase your odds of attracting new customers because you show business is responsive to feedback.
Did you know? Google actively encourages businesses to reply to all reviews. Why? Here is what Google says: "When you reply to reviews, it shows that you value your customers and their feedback. High-quality, positive customer reviews can improve your business visibility and increase the likelihood that a shopper will visit your location."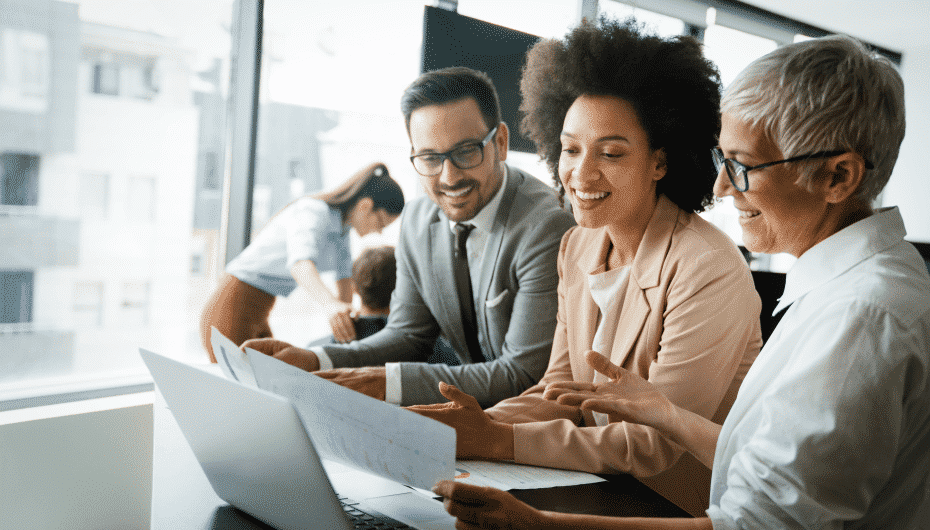 6. Reply to negative and fake reviews appropriately
Responding to any type of bad review — negative and fake reviews is crucial. Although you can't delete a negative review, you should address the customer's concerns. This could be by offering an apology or some sort of compensation. It's good to note that most consumers who have had a negative experience respond well to a business owner's sincere reply.
But how should you deal with fake reviews? It is still necessary to respond. However, at the same time, you should flag the suspicious review. Google will investigate it and remove the review if they think it's bogus.
Addressing fake and negative reviews can help you get more positive ones. Prospective customers who see that you take concerns seriously and learn from them are more likely to choose your business. Likewise, if your customer experience has improved, they will happily write a glowing review.
Related reading: Review response examples.
7. Remind customers to leave a review if they forget
Reminding customers to leave a review is an excellent way to boost the number of reviews you get.
Just because the customer didn't respond to the original request doesn't mean they are uninterested. Maybe they've forgotten or been busy. Therefore, a short, friendly reminder with a direct link may be all you need to get more online reviews.
Of course, tracking review responses and sending reminders can be exhausting. And if you don't have the right resources, your review strategy could soon end up on the rocks. That is where a simple solution like Starloop can help.
Starloop does the work of tracking review responses, so you don't have to. The automated software will send out two or three friendly reminders if a customer doesn't respond. And you get automatic notifications of new reviews from customers.
8. Provide an excellent customer experience
One of the easiest ways to get online reviews for free is to ensure stellar customer service. Happy customers are willing to share their experiences. And if you don't give anything to complain about, they will write positive reviews. These testimonials will also encourage more customers to leave feedback.
9. Learn from negative reviews
Getting a negative review happens from time to time. But if you learn from unhappy customer feedback, you can improve your service. This means that your product or customer experience will get better. The result is happier customers, more positive reviews, and increased sales.
It's also good to remember that a few negative reviews among many positive ones can boost your brand reputation. Many studies show that the ideal star rating isn't a perfect five. The perfect start rating is between 4 and 4.5. Why is this so? Many consumers think a 5-star rating is "too good to be true."
Start Using Starloop to Get More Business Reviews
Starloop helps small businesses like yours to get more online reviews from customers. The software has the automation you need to run a successful review campaign and boost your brand reputation. It sends email invitations, tracks responses, and sends friendly reminders.
The good news is that Starloop can help you get more online reviews for free. You can take advantage of the 14-day trial period so test the review management system. And any reviews you get during that time stay on your Google business review profile.
There is another way Starloop helps boost the number of reviews you get for free. Starloop has an incentive to encourage more of your customers to write a review. For every review you receive, we plant a tree for free. So your customers know that they are helping your business and the planet if they write a review.
If you decide Starloop is for you, you can check out the competitive pricing plans to find one that suits your budget. There is no lengthy contract, and you can cancel at any time.
So why sign up to Starloop today for free? We are confident you will be surprised how many reviews will start flooding in. You just have to check out our testimonials to see how effective it is.