You already know the importance of online reviews for your business success. After working hard to boost the volume and quality of your online reviews, it's time to showcase them. You need potential customers to see what others are saying about you. After all, most people make purchasing decisions based on online reviews.
If you have a robust review management strategy, you should see a steady stream of new reviews. Now it time to start making them as visible as possible—whether on your social media pages or your website. There are several ways to add online reviews to your website.
How can you use reviews to strengthen your online reputation? One of the key aspects is to learn how to add your online reviews to your website. After reading this article, you will know at least one way to add Google reviews to your online website or social media accounts.
Do You Need to Add Reviews to Your Online Website?
There is one thing more important than online reviews—social proof. Your reviews are part of social proof, but it goes further. Social proof is a psychological term that explains how much people trust the opinions of others. Aside from reviews, social proof also comprises what people say about you on social media, customer referrals, and awards you have earned.
The more positive things people can see and read about your business from various locations, the greater your social proof. Most people check review sites before making a purchasing decision. Showing genuine online reviews on your website is the best way to provide social proof. It proves to others that your customers highly rate your product or service. Social proof delivers trust.
Studies from the Spiegel Research Center show that displaying reviews increases conversion by 270% compared with those companies that didn't. In essence—if enough people say it's good, then it must be worth buying.
Adding reviews to your online website can also help boost your visibility in the search rankings. This is because Google uses sophisticated algorithms to search for content related to your business. The more positive content these algorithms find, the higher your business ranking.
5 Ways to Add Online Reviews to Your Website
Before we learn how to add reviews to a website, let's look at how to choose the right reviews to add.
At first, you may think it is best to display all your best reviews—and you should. However, if you only add the glowing 5-star reviews, you are essentially cherry-picking your reviews. This will have the opposite effect of social proof. Customers will begin to distrust your business as nobody can be 100 percent perfect.
Research shows that the best star rating is between 4.2 and 4.5 stars. Adding some 4-star reviews—and even some 3-star ones—will show customers that you are transparent.
Related reading: Why you don't always need 5-star reviews.
You will need some technical skills to add online reviews to your website. If the words widget and plugin bring about a sense of dread, you might want to hand it over to your IT department. Still, you should try our simple steps beforehand.
Remember, don't be tempted to copy and paste reviews as this doesn't provide any authenticity. Reviews must be embedded.
Different website hosts use different jargon. Some will say you need an API, app, or widget. If you use WordPress, you will need a plugin. Regardless of the name, they are tools that allow you to embed reviews from Google and add them to your website.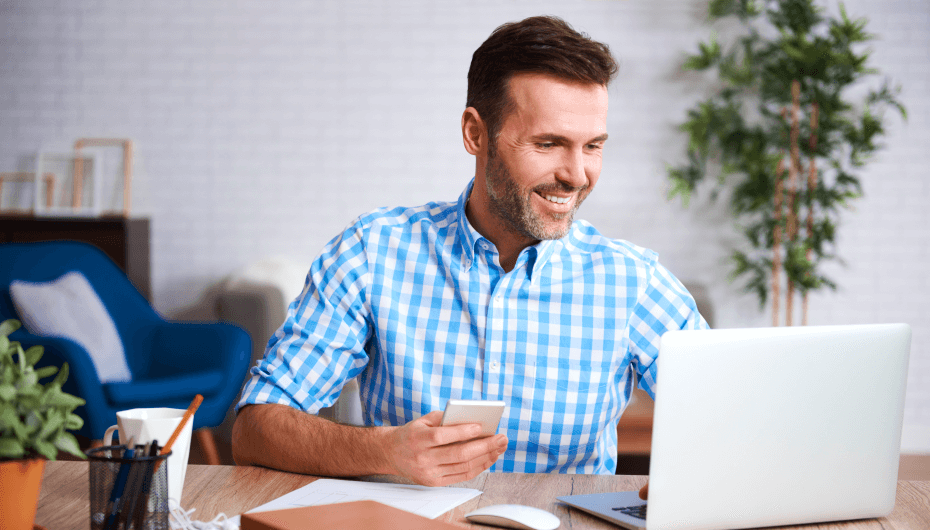 1. Adding Google reviews to your website
One of the easiest ways to add online Google reviews to your website is to install a widget or plugin. A quick online search for widgets compatible with your CMS will bring up a long list. Check out reviews of users to see how easy the widget is to use. Most widgets for displaying online reviews allow you to use creative themes that are mobile-friendly, so there is no chance of slowing down your site.
Alternatively, from your Google My Business account, you can click the share button and select "embed post." This will give you a code that you can copy and paste into your WordPress content with Widget for Google Reviews (if using WordPress).
2. Adding Facebook reviews to your website
Facebook has a copy and paste function. When you find your review, click on the date and time. This will open a single page review, and on the top right-hand side, there is an arrow for the drop-down menu. Click on More Options and Embed Post.
To show Facebook reviews on your website, you'll need to find a suitable widget. Like showing Google reviews, do an online search for a compatible widget. There are plenty of free and paid-for widgets to choose from. You then paste the information from Facebook to display reviews on your website.
3. Use API to show online reviews on your website
You can embed Google reviews on your website by installing an API. This is a simple tool that displays reviews by using the code snippet from your Google reviews. The API then shows relevant reviews on your website—giving you all the social proof you need to get more customers.
API software comes as standard on many review management apps. You could also speak to your tech guys to get a tailor-made API to show reviews on your website.
4. Use code to add online reviews to your website
Another way to add reviews to your website—albeit time-consuming—is to use code. Every review has a piece of code that you can embed on your website. You will need to find the Google review you want to share, click on "embed post," copy the code, and then paste it onto your website.
5. Manually Add Reviews to your website
You can also add reviews to your website manually. Some happy customers are willing to leave testimonials or their opinions of your product or service. Of course, you could copy text—but that's not going to cut it with customers because there is no social proof. So, you'll need photos or videos so that customers can appreciate the social proof.
How to Organize Online Reviews on Your Website?
There is no right or wrong way to organize your online reviews on your website. It will very much depend on how your site is set up and the content that you have. Here are some ideas to consider when adding reviews:
Add a new review to your header or main image each week
Include a sidebar on your About Us page to add some short, positive reviews
Use review carousels for your homepage
Add specific reviews per location
Have a dedicated review page to include longer and shorter reviews
How to Get More Google Reviews for Your Online Website
The most effective way online reviews boost your reputation is by getting a steady stream of new reviews. Reviews more than three months old are not relevant. Additionally, only having a few reviews on your website isn't very impressive. A solid review management strategy should involve regularly getting reviews.
Your goal should be to continually add different reviews, increase content, and show your audience that you have new customers.
How can you get more reviews to show on your website? The best way is to ask for them. Of course, taking time out to manage reviews can be time-consuming. That is why many business owners use Starloop to get more reviews. Starloop knows the right way to ask your customers to leave feedback.
Starloop is a user-friendly review management software that automates the feedback invitation process, saving you time. Your customers receive an email or SMS inviting them to write a review. Up to two reminders are sent out in case your customer forgets. To encourage your customers to write that all-important review, Starloop plants a tree for every review you receive.
This unique method encourages customers to leave their reviews, knowing they contribute to a better planet. Plus, your reputation is boosted as a green company.
Starloop is easy-to-use review management software. Setup takes a few minutes, there are no long-term contracts, and you have a 30-day guarantee. Starloop assures you that your reviews will triple in no time at all.
With a free 14-day trial, you've nothing to lose. Find out how Starloop can help boost your online reputation by helping you get more online Google reviews today.