Adding Google reviews to your website is an excellent way to convert visitors into paying customers. Online reviews are so powerful that they influence consumers' purchasing decisions. However, with all the focus on Google reviews and social media, you could fall into the trap of abandoning your website and letting it take care of itself.
The purpose of getting more Google reviews is to drive more traffic to your website. But you also need to publish reviews on your website. Reviews on your website can influence a visitor who can't quite make their mind to buy your product or service. They can do this without having to check Google's review pages.
In this article, you will learn how to add reviews to your website. You'll also find out about the benefits of publishing online reviews as testimonials and social proof on your site.
4 Ways to Add Google Reviews to Your Website
Adding Google reviews to your website isn't as technical as you may think. There are a few simple ways to get Google reviews and add them—without having any technical know-how. You also have options like widgets and an API.
1. Google Review Plugins for WordPress
Using a WordPress plugin is the easiest way to add reviews to your website. If you have created your website with WordPress, you can choose from some of its plugins, such as Google Reviews Widget. This plugin is free and extremely easy to integrate into your site. Reviews are automatically refreshed with zero load time. There is a section for "Based on…reviews." But most importantly, it shows the real reviews from Google. This gives the reviews a legitimacy that can't be seen when you copy and paste.
2. Google Review Widgets for any Website
If you don't use WordPress, there are a range of free and paid for widgets you can install on your site. In most cases, these widgets are just one click to install. Without sounding ironic—check the reviews before you install one. Not all of them work on specific operating systems, and some have bugs.
3. Using Code to Add Google Reviews
Each review on Google has its own code that you can copy to embed in your website content. First, open your Google My Business page and choose the review you want to share manually. Click on "embed post" to get the code, and then you copy this onto your website. If you aren't used to working with code, you might want to get some expert help.
4. Use the API
Google doesn't have a widget to make displaying reviews easy, but they have an API that you can access here. The API requires a level of IT knowledge and can be a long process. The advantage is that you can tailor your system to collect review data automatically from Google.
6 Reasons to Add Google Reviews to Your Website
Why go to all the bother of adding reviews on your website? After all, most consumers probably check out reviews before visiting your website. However, there are six critical reasons why showing Google reviews on your website makes perfect sense.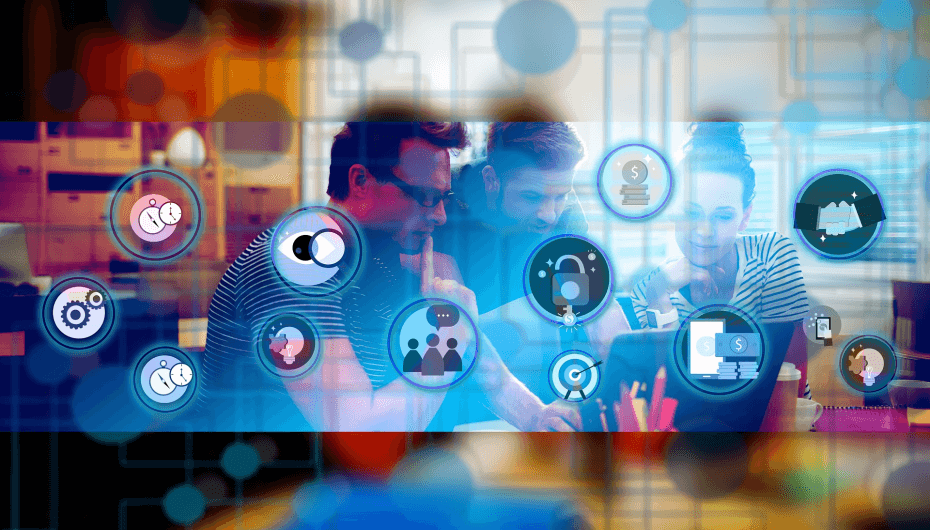 1. Google Reviews Instill Trust in Your Brand
Customers love reading reviews because they want to know if they can trust your brand. One study by the Spiegel Research Center found that 95 percent of shoppers read online reviews. With Google being the most popular search engine, it makes sense to show Google reviews on your site.
Consumers tend to trust online reviews more than personal recommendations. Google reviews are from genuine customers who have tried a product.
Clicking on a website and reading reviews that have been copied by the website owner doesn't instill trust. It is impossible to tell who wrote them and if someone has edited them. Your website must display honest reviews. This is one of the reasons why a few negative reviews are handy. No company is perfect, and a negative review makes it easier to trust a company.
Of course, there is always the risk of getting a fake review. Are you worried about what to do about it if you get fake reviews? Please check out this article on how to respond to fake Google reviews for the best advice.
2. Social Proof on Your Website
Social proof is the act of other people validating your products and influencing the opinions of possible customers. We are used to celebrities endorsing products to encourage us to buy them. Social proof is not limited to the opinions we form on celebrities, but the behavior of other consumers in general.
This psychological phenomenon shows that we will copy what other consumers do. When everyone is talking about the latest video game on social media, others go out and buy it. The same theory applies to a long line at a restaurant. If the crowd thinks it's good, it must be good.
Google reviews on your website are social proof. Genuine feedback on your website influences potential buyers. And they don't need to leave your site to check out reviews on other review platforms.
Related reading: How Google reviews increase social proof.
3. Increased Conversion Rate with Google Reviews
The influence of online reviews can turn visitors into sales. Statistics suggest that this increase can be as much as 17 percent. Honest reviews by real people influence others and convince them to purchase your product.
All companies need a return on the investment they have made on their online review management strategy. You need a return on the time and money you spend on generating reviews and responding to all reviews. Publishing reviews on your website is the perfect solution—they easily convert people who are thinking about buying into buyers without leaving your site.
4. Google Reviews Increase SEO
The more reviews you have on Google, the higher the search engine ranks you. However, Google algorithms are far more complex than that. They scan numerous sources to learn more about your company.
The more places where you publish reviews, the more keywords and long-tail keywords Google can find. Google's algorithms will then start to rank you higher local search results. All of the reviews shared on your website increase your digital footprint.
5. Adding Google Reviews Provides Fresh Content to Your Website
Fresh content on your website encourages your audience to come back and see more. Regular website visitors mean regular traffic. Regular traffic provides your site with more authority with search engines.
When customers know that your website has genuine, honest reviews, they will come straight to your site before checking Google Reviews. More customers going straight to your site increases the traffic and boosts your SEO and page rankings.
6. Reviews on Your Website Encourage Other People to Leave Reviews
Just as social proof encourages consumers to buy, reading other people's reviews encourages customers to leave their own. Consumers like to be a part of something—and in this case, it's part of the 'Review Club.'
How to Get More Google Reviews for Your Website
Without a doubt, getting a steady stream of regular, fresh reviews is vital for your website. So, make it as easy as possible for customers to leave their feedback. Ideally, they should be able to leave a review with only one click.
If you're a busy small business owner, how can you get more reviews? Starloop is one solution to use as part of your reputation management strategy. Starloop automatically sends an email to your customers, inviting them to leave feedback. With just one click, customers can leave a genuine review that you can publish on your website.
As an incentive for your valued customers to leave a review, Starloop plants one tree for every review you receive. Our members have found that this strategy dramatically increases the number of Google reviews they receive.
Contact the Starloop team today to learn how easy it is to start getting more Google reviews to add to your website.