Google reviews are fantastic. As the most popular search engine globally, you need to make sure your business is visible on Google. At the same time, it's essential to know how to show your Google reviews on your website. After all, if people say amazing things about your business, you want others to know about it.
Do you want to gain the most from your Google reviews? Let's look at how to show your Google reviews on your website. You'll also find out the best location for placing Google reviews on your website.
Why You Need Google Reviews
There are a ton of reasons why you need Google reviews on your website. First, most people check out reviews before purchasing anything—even if they plan to buy it in a bricks-and-mortar store. Second, Google is the largest search engine. Third, showing Google reviews on your website boosts your SEO.
For example, consumers planning a holiday turn to Google for recommendations on hotels, activities, and restaurants. When someone needs a mechanic, a tutor, or any other service, they will "google it."
Now think about who dominates internet search results. In January of this year, Google had an 85.86 percent market share. Bing was the closest competitor of Google at meagerly 6.84 percent.
You need Google reviews because they give your business social proof and increase trust. Readers look to reviews for honest opinions. Those who write reviews have little to gain and often want to share their insights. Knowing there is no hidden agenda makes it easier for consumers to trust reviews.
Top fact about reviews: Surveys show that over 90 percent of consumers trust online reviews as much as personal recommendations.
Google algorithms take reviews into account when ranking businesses. As much as 9 percent of your ranking position comes from the review velocity, diversity, and quantity. For your local SEO, Google reviews are essential.
Considering that a Google My Business account is free, you should take advantage of Google reviews as a form of free advertising. Positive reviews generate more sales—and even a small handful of negative reviews can have benefits. The comments that unhappy customers leave give you the chance to make necessary improvements that will allow you to get even more positive Google reviews.
Related reading: How to optimize your Google My Business profile.
Why Show Reviews on Your Website
Showing Google reviews on your website has several excellent benefits. Here are five benefits of publishing content from Google reviews.
1. Your website has more content
Google reviews on your website are a vital piece of content. Google scans your website for content related to your industry, business, and other related factors. Adding reviews to your website gives Google more content to index, such as the product name, keywords, and long-tail terms.
2. Customers may spend longer on your website
Publishing real Google reviews on your website gives customers more to read. This causes them to spend more time on your site. Google's algorithms analyze how customers interact with your site, including the time spent on each page. It then rewards businesses that have high customer engagement.
Related reading: How long do Google reviews last?
3. Reviews separate your product from your competition
If there is a choice between your product with reviews and a similar product without, customers will choose yours. This is because they can read validations—confirmation from real users that your product is outstanding.
4. Reviews provide you with another reason to engage with your customer
Before publishing some testimonials and customer profiles on your website, you should always ask for permission. A quick phone call or email to ask if you can post their review also gives you a chance to thank them for their feedback. You can also find out if they're still happy, have any queries about the product, or are interested in new purchases.
5. Customers like to see their reviews on websites
Being one of the few that have been selected makes a customer feel incredibly special. In some cases, they may even like to show off their review by telling others. This triggers the Jones Effect—everyone wants what the Joneses have. Therefore others will be more inclined to leave their review.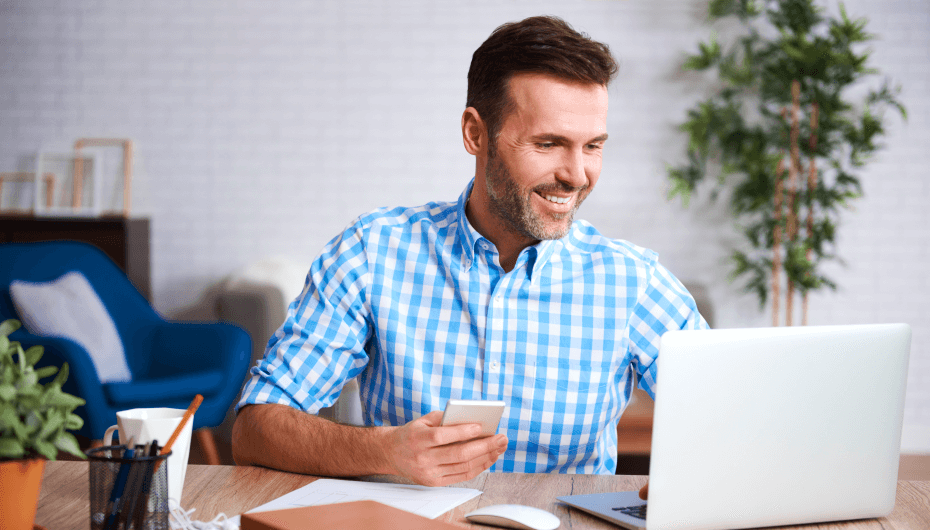 How to Show Reviews on Your Website
Surprising as it seems, it's not straightforward to show Google reviews on a website. For a tech giant such as Google, who typically makes things easier, it's baffling why it isn't easy to show reviews on your website.
Still, there are three ways you can get your Google reviews to show up on your website.
Before we look at how to show reviews on your website, remember that copy and paste is not a viable method. Even if you copy genuine reviews, they don't provide any social proof. Readers will assume you have made up ten people who love your product.
Use a widget to show Google reviews on your website
Widgets are the easiest way to get Google reviews to show up. A widget is a graphical user interface that helps you display certain information in a specific way on your site—in this case, your Google review. Widgets are often free or at least cheap, and most only take a few clicks to install.
It's crucial to do some research on the right widget for your website host. Some can have bugs and have compatibility issues with other functions on your site. Generally speaking, a Google review widget is one of the simplest ways to show reviews on your website.
Show Google reviews by using the GMB API
Having a Google My Business account means you can still take advantage of the API. With the API, you can do far more than show reviews on your website. But it requires some technical knowledge to install the API. If you are tech-savvy or have a developer who can manage your API, this is a great solution.
Use review software to get Google reviews on your website
The best Google review management software is an excellent solution to leverage the power of reviews. As well as being able to show Google reviews on your website, you can also generate more reviews. Review software such as the acclaimed Starloop is ideal for getting more Google reviews. The software solution sends out automated invitations for your customers to leave feedback. You then receive notifications of new reviews and gain insightful reports on your review statistics.
Many review management programs also automatic the process of showing your reviews, requiring little to no tech knowledge. You can also save a lot of time with review software.
Where to Show Reviews on Your Website
Reviews have to be relevant. It doesn't make sense to place a review about customer service on your product page. If you are going to make an effort to show your Google reviews, you should show them in the right place.
Homepage—Short, snappy, excellent reviews should go on your homepage. Choose a selection that can be rotated or update the homepage reviews once in a while.
About Page—On your About page, choose reviews that speak to your brand, particularly your values and ethics.
Products Page—Reviews that focus on your product's positive aspects should be added to your product page. Studies have shown that reviews can have more impact than manufacturer descriptions.
Dedicated Review Page—Have a page dedicated to reviews. The difference between reviews on a website and reviews on Google is that customers can see the good and the bad. This instills more trust as people are dubious of only 5-star reviews. Having a page just for reviews gives you a chance to include 4-star reviews. If you include your response to reviews, it shows others how well you handle issues.
Before going "review happy," consider your website design. There is no doubt that you need to include Google reviews on your website—but not at the cost of user experience. You need the right number of reviews to impress your customers. But you don't want so many that it draws the attention from your site's content—find the right balance for your website layout.
How to Show Your Google Reviews in Your Website— Conclusion
You have worked hard to earn your Google reviews. You put every effort into your product and service. It makes sense to reuse these reviews for further benefits by showing them on your website. What's more—you should be proud of these positive reviews and proud to show them on your website.
Making sure you have the right reviews in the right place can boost your social proof, increase the volume of sales and your bottom line. A small initial learning curve can lead to excellent results.
Are you interested in getting more Google reviews? If so, why not contact a member of the Starloop team? You will find how you can triple the number of reviews you get in superfast time.