Online reviews are one of the best ways to dominate local search rankings. Getting a steady stream of online customer reviews provides valuable information for search engines. Also, Google actively encourages local businesses to ask customers for reviews to help improve online visibility in local search results. Additionally, potential customers read business reviews when making purchase decisions.
So, the big question is — are you getting enough positive reviews on your Google business profile to dominate local search results?
This article discusses five ways in which getting more reviews can help your business perform better in search engine rankings and mobile searches. But first, let's answer one question — what is local search?
Local Search Ranking Factors
Local Search Engine Optimization (SEO) is a digital marketing strategy to boost visibility in local results on search engines like Google and Bing. When searching for local businesses, Google shows relevant businesses based on the user's location, relevance, prominence, and search phrases. The local search results show average star ratings, map locations, and business information.
Here are some ways to optimize a local business SEO strategy to ensure maximum visibility in local search results:
Ensure you have claimed your business listing on your Google Business Profile (formerly Google My Business).
Add as much business info as possible. This includes:

Accurate business descriptions

High-quality local content

Encourage your customers to leave feedback on the major review sites.
Online Reviews and Local SEO
Positive reviews can boost your business rankings on search engine results pages (SERPs) in several ways. For example, reviews often contain relevant keywords that search engine algorithms use to determine relevance. Also, review recency, velocity, and authority all affect local search rankings and increase your chances of being on Google's 3-pack.
In the article "How to improve your local ranking on Google," Google states, "High-quality, positive reviews from your customers can improve your business visibility and increase the likelihood that a shopper will visit your location."
It is also important to respond to all types of reviews—positive and negative reviews. Here is more advice from Google: "When you reply to reviews, it shows that you value your customers and their feedback."
Therefore, online reviews are becoming increasingly important for local SEO.
As customers search for services or products in their local area, reviews can help businesses stand out from the competition and grab attention. Reviews can also provide valuable insight into how customers feel about a business and offer potential customers an inside look at what to expect when visiting the business.
Related reading: Six essential facts about Google reviews and SEO.
How Online Reviews Benefit Local Search
Online reviews are a powerful SEO tool for local businesses to dominate search rankings. Reviews help build trust with potential customers and provide valuable information for search engine algorithms. Search engines use review data to determine the relevance, authority, and accuracy of business listings.
Let's look in detail at five ways in which online reviews can help your business move up the search engine rankings.
1. Customer reviews often contain valuable keywords
Online customer feedback often contains potentially valuable keywords that boost local SEO rankings. For example, the keywords could be location-specific keywords that help Google assess relevance and location. Additionally, featuring reviews on your website increases and diversifies content, contributing to better business SEO rankings.
It's also crucial to claim your business listing on all the major review sites. This is because local search rankings also include review diversity signals. In other words, you should get reviews from multiple high-quality review platforms.
2. Business reviews increase customer trust and social proof
Getting reviews with star ratings also increases consumer trust and helps you move up the SERPs (Search Engine Result Pages). Local search results show average ratings, instantly showing potential customers how your business is rated. The gold stars attract more attention, setting you apart from the competition and improving clickthrough rates.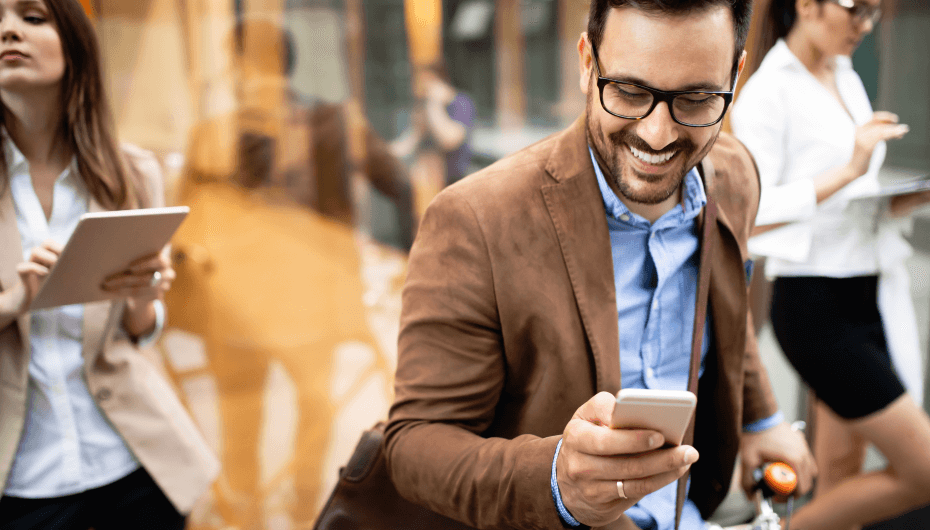 There is another way how Google reviews can benefit your business—customers trust online reviews. According to research, 90 percent of consumers trust online reviews as much as a personal recommendation from a friend or family member.
Additionally, displaying positive and negative reviews increases transparency, making customers trust you more.
3. Local search result factors include review signals
Reviews boost local search rankings because Google uses them in its algorithms. Data suggests that 15 percent of local SEO depends on review signals. The specific ranking signals are the following:
Review quantity—The number of reviews you have on your Google Business Profile.
Review velocity—The frequency with which you get new customer reviews.
Review diversity—The different review platforms where your customers leave reviews.
Considering the importance of review signals in local searches, you must have a strong review strategy.
4. Google encourages business owners to get reviews
Google actively encourages businesses to ask customers for reviews. Why? Because they optimize your online presence for local SEO. According to the Internet giant, online reviews also boost the number of visitors to your brick-and-mortar store.
Of course, it can be time-consuming to keep emailing or asking customers for reviews.
Businesses, large and small, can save time and resources by using a review management software tool like Starloop. This automates most of the processes involved in managing reviews. Additionally, a review management tool sends notifications when you receive a new review. Therefore, responding to every review to increase customer engagement is straightforward.
5. The ideal star rating increases website traffic
Did you know you don't need perfect 5-star reviews to increase website traffic? Research suggests that the ideal star rating for reviews to attract more customers is between 4.2 and 4.5. Many consumers are suspicious of businesses that only publish 5-star reviews.
Therefore, as long as you get plenty of positive reviews, you should not worry about a few bad reviews in the mix.
Starloop Can Help You Get More Business Reviews
Starloop is an affordable review management tool to help your business get more reviews without effort and increase your chances of dominating local search results. Starloop automates the review process, making it easy to invite customers to leave honest feedback. In addition, review notifications alert you to new reviews, allowing you to respond to all reviews quickly.
Starloop can help you get reviews for free thanks to the 14-day free trial for all new users. Then, if you decide the review tool is for you, you can choose from the various pricing plans suitable for any size of business.
To ensure a steady stream of new reviews, Starloop offers ethical incentives to your customers. We plant a tree for every review your customers write. This unique offer has helped Starloop members triple the number of reviews they receive.
Click here to sign up for a free Starloop trial today.