Increasing your online visibility is only possible through local Search Engine Optimization. Getting your local SEO strategy right ensures important keywords for your business rank highly on Google search results. A marketing strategy to get on the first page for local searches is the best way to grow your business.
A strategy to target internet searches for local businesses has many benefits. The most significant benefit is that it enables you to compete with your direct competitors. It also allows potential customers looking for a specific service or product in the local area to find you.
This article contains specific steps to take to make sure your business ranks highly in Google searches. In addition, it will also teach you how to use the free tools available on the web to improve your search engine optimization (SEO).
What is Local Search Engine Optimization (SEO)?
Local Search Engine Optimization (or SEO) refers to optimizing websites and content so people can easily find a brick-and-mortar business. Local SEO includes optimizing local content, Google Maps data, customer reviews, local links, and providing geo-specific content. The best local SEO practices improve organic traffic and bring people to local businesses. 
How Does Local SEO Get Your Business Found Online
Local SEO starts with optimizing your Google Business profile. Then it is necessary to provide content regarding your business. This can be in the form of a link to your website, photos, opening times, local content, and reviews from customers. Finally, Google's algorithm crawls pages to help provide internet users with what they want.
Related reading: Easy ways to improve local SEO rankings.
How Local SEO Improves Your Business Visibility
Targeting local search results can result in increased visibility for your business. How does this work? Google knows that many local searches include "near me" or a specific city. For example, someone looking for a Chinese restaurant may use the following search phrase: "where is the best Chinese restaurant near me?"
Another type of search involves users who search for location-specific information. For example, say someone is visiting New York for the first time. They may search for "what are the best things to do in New York?" Google will show a list of the best results based on the query.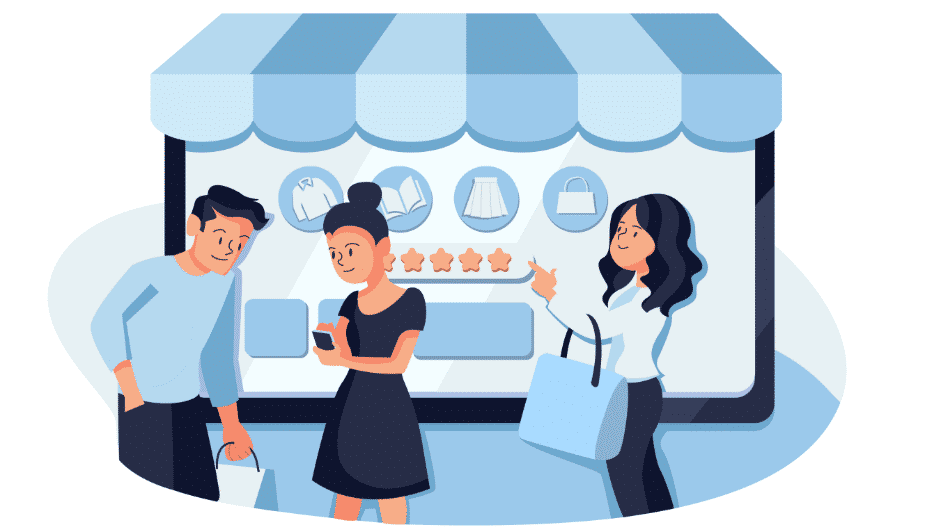 What are other ways a local SEO strategy can increase your online visibility? One survey found that 92 percent of millennials use the term "near me" when searching for information on their mobile phones. From there, the top search terms were for the following (in rank of most popular):
Food
Product research
Price comparisons
Store hours
Entertainment
Store locations
Because 90 percent of people click on the first result, it makes sense to ensure your business dominates local search results for your industry.
How to Get Found Online — 7 Ways To Dominate Local SEO
There is no exact science on how to ensure you land one of the coveted top three positions in local searches. However, several factors significantly impact organic rankings for location-based searches. If you get these right, you have the best chance of dominating local searches and beating the competition.
1. Get plenty of reviews from happy customers to improve business online visibility
Getting more customer reviews is the best way to get a first-page spot on local search results. Online reviews are an important part of any business marketing strategy. Consumers want to know how previous customers rate your product or service. They want to make informed purchasing decisions. 
Even if you are skeptical about the power of online reviews, you must be aware that online shoppers actively search for reviews. For example, 89 percent of consumers read search review platforms before buying a product. Additionally, 80 percent trust online reviews as much as personal recommendations.
Google also informs businesses that reviews from customers are one of the major search ranking factors. For example, in the article "How to Improve your local ranking on Google," the tech giant says the following:
"High-quality, positive reviews from your customers can improve your business visibility and increase the likelihood that a shopper will visit your location."
In other words, customer reviews increase search performance in organic search results and more visits to your business website. Additionally, ranking well in Google increases foot traffic to your brick-and-mortar store.
Reviews also give you a chance to learn about your business. For example, you can have a chance to respond to positive and negative reviews, which is useful for building relationships. And you can learn areas of your business where you can improve. 
Related reading: Six things you must know about reviews and local SEO.
How to ask customers for reviews
Google recommends that you always remind customers to leave reviews. You can do this by inviting them to leave feedback or informing customers that you welcome their opinions. You can also include a review link in emails, business cards, or your website.
2. Respond to customer reviews
One way to increase online visibility through customer reviews is to respond to reviews. According to Google, responding to all reviews helps build customer trust. And if you respond to negative reviews correctly, the customer can update their review.
How to respond to positive customer reviews
If you receive a good review, thank the reviewer. This shows that you value their opinion and appreciate their time. At the same time, you can tell reviewers something new about your business or share something they are unaware of.
How to respond to negative or bad reviews
You should never ignore negative reviews. Instead, it would be best to understand why people left such comments. Then, you can use this information to improve your services. For example, you may find out that some customers were dissatisfied with your products or services. In this case, you need to fix the problem.
Here are some best practices when responding to negative reviews:
Try to ensure a positive post-review interaction with the disgruntled customer.
Be quick to acknowledge any mistakes and apologize if necessary.
Check the review for accuracy — maybe they misread instructions or left a review about another product.
Always be quick when replying to negative reviews.
Related reading: How to respond to fake reviews.
3. Ensure your website is mobile-friendly for better local SEO rankings
To increase online visibility for relevant searches, optimizing your website for mobile devices is crucial. Mobile-friendly websites allow customers to easily navigate and find what they're looking for while creating a better customer experience overall. Additionally, Google rewards businesses with better search rankings if their website is mobile-friendly.
According to some statistics, mobile searches account for $1.4 trillion in retail sales in the US.
With a robust SEO marketing strategy for local searches, you increase your chances of getting a coveted top place in Google's Map Pack. Many studies show that reviews are a significant ranking factor for map pack rankings. This information includes the following information:
Location on Google maps with directions.
Business hours.
Average review rating.
Other relevant information about your businesses.
4. Optimize your Google Business Profile
The only way for your business to appear high on local search results is to optimize your business listing on your Google My Business profile. You can include a wide variation of industry-specific target keywords to describe your business, have images, and allow people to leave reviews.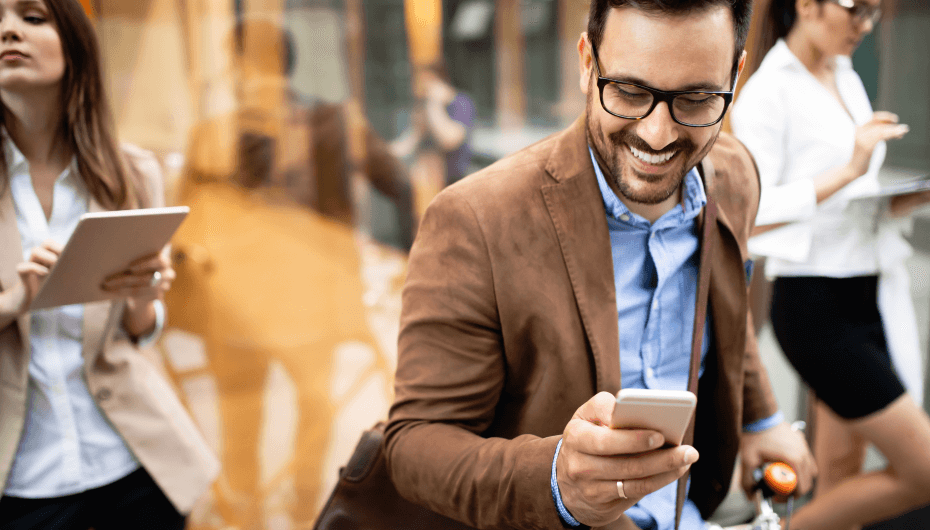 To ensure your Google business profile helps you rank in local search results, you should take the following steps:
Verify your business shows up on Google Maps.
Use Google posts on your business listing.
Keep your business operating hours up to date.
Allow customers to use the Q&A feature on your business profile.
5. Build local links to improve SEO search rankings
Getting inbound links is crucial for boosting your ranking in local search results. According to Google, each link signals authority. The larger your website's backlink count is, the more authoritative your site appears to be. Building local backlinks is an excellent method of improving your online visibility and ranking in search results.
Where can you find high-quality link-building opportunities? Here are a few ideas to find local link opportunities:
Look for opportunities to partner with local businesses. You can then offer them to link to your website and vice-versa.
Contact local news outlets and ask them to run a story about your business. Links from such websites are usually high-quality backlinks.
Sponsor local events as a way of building backlinks.
6. Create local content to boost SEO
Use a business blog to generate local search traffic and build trust among potential customers. You can regularly post high-quality content that includes local information. For example, you could write area guides, write about local events, or provide useful information regularly on your site. This makes it easier for Google to see that you are an authority in the local community.
Conduct geo-specific keyword research to ensure content marketing meets your goals to rank higher in local searches. Ideally, you should look for long-tail keywords that include location and specific features of your business. This way, you will discover relevant keywords with low competition but high user intent.
7. Ensure NAP consistency to ensure positive SEO rankings
NAP stands for your Name, business Address, and Phone number. NAP information must be consistent across all platforms to ensure your business ranks well. Besides your Google Business Profile, you should check local directories, Facebook, Yelp, and Bing Maps for accuracy.
Related reading: Secrets on how to dominate local internet searches.
How Starloop Can Help Improve Local SEO Search Engine Rankings
Starloop can help improve your business rankings on local search results. This is because the review management software focuses on the most important local SEO ranking factor — getting more online reviews from your customers.
Starloop is an innovative review management tool that rewards customer reviews. In exchange for reviews, Starloop plants a tree for every review. This simple, ethical incentive significantly boosts the number of reviews you receive. Additionally, the review tool makes it easy to manage reviews so you can monitor your review profile.
Why not sign up for Starloop today to immediately get reviews for free? First, you can use the 14-day free trial period to see how the system works for you. Then, if you decide to continue using it, you take advantage of one of our attractive pricing plans.
Using Starloop to get more reviews can help increase search volume, rank your business higher on local searches, increase your customer base, and boost revenues.