Nobody likes a bad review on Google. On the one hand, a bad Google review can have a damaging impact on your online reputation. On the other, a negative review knocks your confidence. When it comes to fake Google reviews, it's simply enraging. Part of your review management strategy is to know the best practices when answering bad reviews on Google.
Of course, answering positive reviews is easy and fun. It usually only takes a few minutes to reply to your new reviews and send a quick thank you to those satisfied customers. You also have the satisfaction, knowing that you're doing a job well and others appreciate it.
Bad reviews on Google take more time and effort to answer. So, you may find yourself putting it off for later—or worse, not replying at all.
This article examines the best practices when it comes to answering bad Google reviews. You'll find out why it is essential to respond to Google reviews and how to handle various negative reviews. You will also get templates of how to respond to five types of negative reviews.
Why You Should Answer All Reviews on Google
When a customer takes time to leave a review on Google, they want to know that they have been heard. Studies show that more than half of your customers expect a reply to their review within three days. If they make a complaint on Twitter, 72 percent of people want a response within the hour.
Answering reviews on Google boosts customer satisfaction and increases the chances of further sales.
Answering all your reviews on Google shows readers that you are committed to your brand and your customers. It provides trust and can influence their purchasing decision. Responding to online feedback also encourages other people to leave reviews.
The more you answer reviews, and the more people that leave reviews on Google, the better your SEO. Reviews and replies contain keywords that Google algorithms use to rank your business. Having more content to feed these algorithms means your rankings increase in search results.
Google also says that one way to improve your rankings in local search results is to manage and respond to reviews. Of course, landing a top spot in local search results is a great way to attract more traffic to your site and increase sales.
Why Should You Answer Bad Reviews on Google?
Answering bad reviews on Google provides the opportunity to turn a negative into a positive. Many studies show that customers are willing to change a negative review into a positive one if you address the issue. What's more, they may be ready to delete the original negative review.
If an upset customer sees that you only respond to positive reviews, they will feel angry. It comes across as if you aren't interested in hearing ways you can improve. For readers, they will also think that you don't treat all customers as equals.
Did you know that negative reviews have some benefits? They provide you with learning opportunities and a chance to show off your customer service skills. At the same time, a few negative reviews among a load of positive ones increase social proof in your service. In reality, the negative reviews cause consumers to trust your business more.
Related reading: Are five–star reviews always necessary?
There is a fine line between having enough negative reviews to instill trust and too many that your reputation and rankings start to suffer. Knowing how to respond to different types of negative reviews on Google will help you achieve the perfect balance.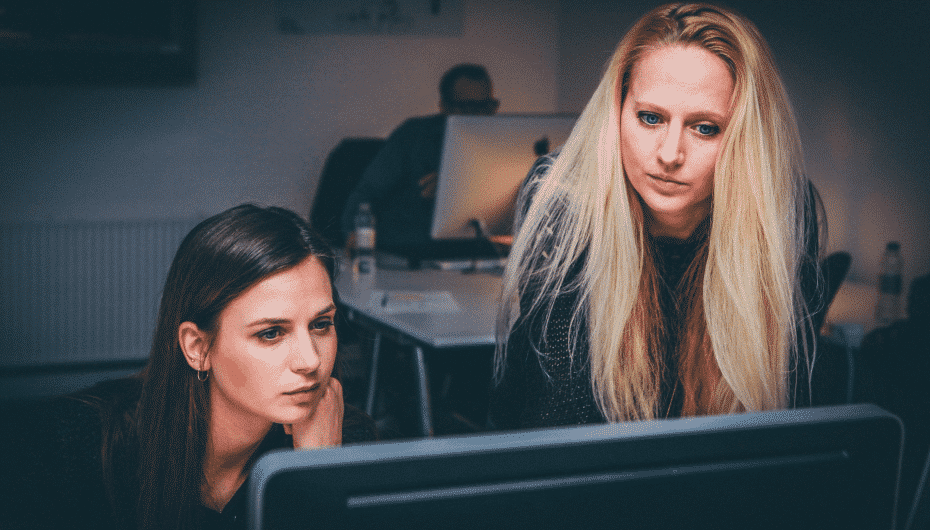 Common Best Practices When Answering Negative Reviews on Google
First, we will take a closer look at the general structure to answer negative reviews on Google. Then we will go over specific examples with some templates that will help formulate your answers.
How to Answer Negative Reviews on Google
1. Calm down
Suppose you receive a negative review on Google. In that case, you might feel like it is a personal attack on your company or product. It's tempting to respond while you are still feeling angry. This will almost always backfire on you. Read the review carefully and then walk away from the keyboard. Process the information before writing a reply.
2. Personalize your response
From a consumer's perspective, the only thing worse than no answer is an automated answer. Automated responses to reviews give the impression that you don't care. And it's never a good idea to leave your online reputation in the hands of modern technology. Start your answer by addressing the customer by their name and sign off with your name and position.
3. Thank the person
Imagine you were unaware of a rude employee or a slight defect with your product. Every piece of feedback that comes in a negative review is a chance for you to be better. Improving your service can boost your revenue, so this customer deserves your thanks.
4. Address the issue
When the review contains a positive aspect, reiterate this in your response. More importantly, address the negative. This way, your customer and readers know you are paying attention.
5. Say sorry and mean it
Sometimes, customers complain, but they haven't read the instructions properly. Or maybe they misunderstood the product information. Other times you have genuinely made a mistake. In every case, you need to apologize. Even when the fault is someone else's, you should take responsibility as you will earn more respect for this.
6. Provide a solution
The review may contain a solution, which makes your job easier. If not, you might want to offer a refund, replacement, a discount, or an opportunity to make it right. People must know that you have done everything to ensure the issue won't happen again.
7. Take the conversation offline
It's a good idea to include your email or contact numbers if the customer needs to follow up on their review. Providing contact details means they will be less likely to reply to your answer. Ideally, you want readers to see that the problem has been resolved with your response.
How to Answer Fake Negative Reviews on Google
Most consumers can spot fake or unfair reviews. Nevertheless, they can still hurt your ratings. So, you need to answer them properly.
If you think you have received a fake review, you can begin by thanking the customer for their review. You should also include the fact that you can't find any record of their purchase. Finish off with contact information so that if it is a genuine review, they can contact you.
Other fake reviews can contain information that is not relevant, links to other products, obscene language, or violence. You should flag these reviews so that Google can remove the bad review. You must reply to these reviews and inform the person that you have reported them to Google. This is because the review may still be visible for some time before Google deletes it.
Related reading: How to flag a fake review on Google.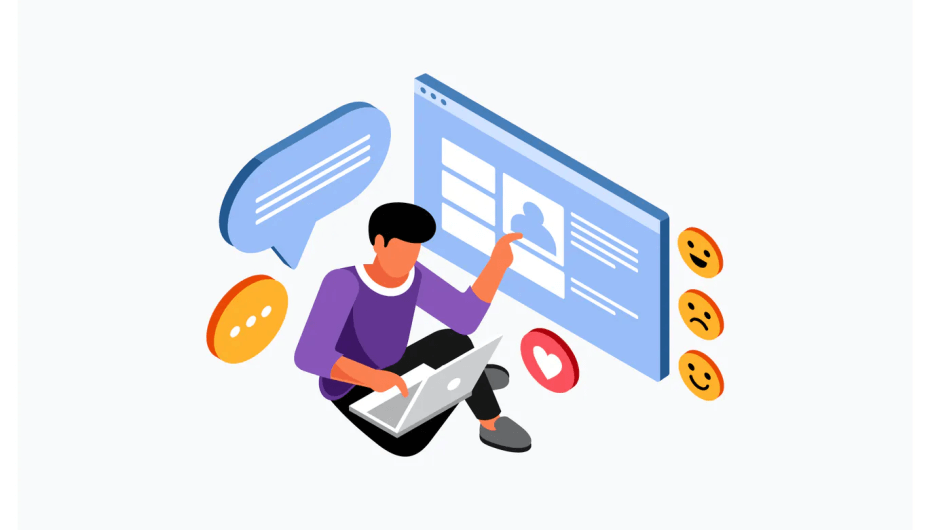 Examples of How to Answer Negative Reviews on Google
Let's look at five examples of how to answer bad reviews on Google.
#1. Poor customer service
Dear [Customer Name]
Thank you for taking the time to leave your feedback. We appreciate everyone's opinions. We are sorry that the service didn't compare to our usual standards. We have looked into how we can improve going forward, and we hope to see you again soon to show you. If we can help you in any other way, please contact us on [business contact details].
[Your name and title]
#2. Product damaged on arrival
Dear [Customer Name]
We appreciate you reaching out to us about the problem you had with our product. We take great care in ensuring our product arrives in perfect condition, but unfortunately, this has slipped past us. We would be more than happy to send you a replacement. Please feel free to contact us if you have any other doubts, [business contact details]. We look forward to your next visit.
[Your name and title]
#3. Generally happy but one complaint
Dear [customer name]
First, thank you for your kind words. We are pleased that our product has exceeded your expectations. We are deeply sorry that you are missing a part. I have contacted the appropriate department, and we are getting it sent to you straight away. I hope you can enjoy this discount with your next purchase. If you need any further assistance, you can contact me on [business contact details].
[Your name and title]
#4. Fake negative review
Dear [customer name]
Thank you for your review. We take all issues very seriously and strive to resolve all mistakes. Unfortunately, your details do not match any of our records, and therefore we can't follow up on your complaint. Please contact us either by phone [insert number] or email [insert email].
[Your name and title]
#5. Fake review that goes against Google policies
While we always appreciate feedback, we have had to contact Google regards to your review. We make every effort to ensure our product and service are in line with Google policies. However, your review goes against these policies. If this continues, we may have to take legal action.
Common Best Practices When Answering Bad Reviews on Google— In Conclusion
Answering bad reviews on Google isn't the most fun job in the world. But it is a crucial part of your review management strategy. Take time to think about your answer. Remember that the three key takeaways should be—a thank you, an apology, and a solution.
Of course, for the best results, be sure to follow up with customers and check to see if they will update their review.