Google reviews are crucial to your online reputation. Unfortunately, some people leave fake reviews or negative reviews that can harm your reputation. So, you might be asking: "Can I dispute a Google review?" What can you do about negative, legitimate reviews that you don't like? Can you delete those negative and fake reviews?
Consumers search out Google reviews because they want to know more about your business. Online reviews let people know how your customers rate your business, your dedication to excellent service, and the quality of your product. So, it's worth putting in the effort to get more reviews. Most business owners find that having a review management strategy helps boost local SEO search result rankings and increase revenue.
Unfortunately, not everyone will leave a glowing review. The good news is that you don't have to be concerned about having a few negative reviews in the mix of positive ones. But when it comes to fake reviews, it's a different matter. It's vital to know how to respond to fake Google reviews and flag them for removal.
This article answers the question if you can dispute a Google review. You'll also find out how to delete reviews that harm your online reputation.
Can You Dispute a Google Review?
In short, yes — you can dispute any Google review. However, it's worth noting that not all reviews—even negative ones—are worth disputing. You can only flag a Google review for removal if it violates Google's review policy.
What reviews can you dispute? This list is quite extensive and specific. Thankfully, Google deletes reviews that are left with malicious intent, are fake, or in some way could offend readers.
Here is a list of the type of Google reviews you can dispute:
Fake reviews—When the review is fake or is spam. Google's algorithms are getting better at detecting fake reviews, but some might slip through.
Offensive reviews—Reviews that contain offensive language or gestures as well as violent content.
Discriminatory reviews—Any form of bullying or discrimination against race, religion, gender, age, sexual preferences, and disability.
Promotional reviews—There can't be any phone numbers, URLs, or the promotion of other products in a Google Review.
Restricted reviews—Illegal or restricted products cannot appear in a review. This can include weapons, alcohol, drugs (including pharmaceuticals), and products made from endangered animals
Sexually explicit reviews— Reviews can't contain content of a sexual nature, including images and child trafficking. These reviews will not only be removed but also reported to the authorities.
Reviews with terrorist content—There can be no content related to or promoting terrorism.
You can also dispute off-topic reviews. For example, you might read a review that someone has left that isn't in any way related to your business, service, or product. A handful of people like to use Google reviews as a way of ranting to the world. As these reviews provide no value to the reader—at least not in terms of your business—they can be disputed.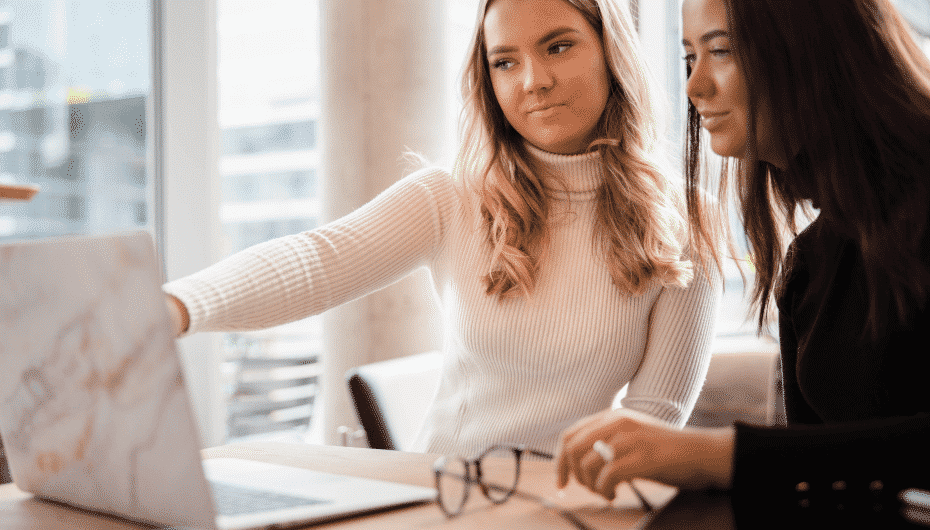 Google Reviews You Can't Dispute
You can't dispute genuine reviews just because you don't like what the customer said. It makes no sense to waste your time disputing Google reviews that aren't violating the policies.
Sometimes, you will receive a review, and the customer is in the wrong. They might have misread the product information or can't understand the instructions. This causes them to leave a negative review. While negative reviews impact your online reputation, it's not a reason to dispute the Google review.
How to Dispute a Google Review
There are several ways you can flag the review if it violates Google's review policy. Once you flag a review, Google then considers whether it violates policies or not. It is then up to Google to decide to delete the offending review.
Here is how to dispute a Google review to remove it:
1. Dispute a Google Review from Google My Business
Disputing a Google review from your Google business profile (GMB) is easy. After you sign in to your GMB account, you can select the review you wish to dispute, click on the three dots to open more options, and then choose Flag as inappropriate. You will need to choose a reason for your dispute. If you are using a smartphone, tap on Customers before finding the review you want to flag and follow the same process.
2. Dispute a Google Review from Google Maps
Open Google Maps to dispute a Google review. From there, you can find your business profile in the top right-hand corner. Tap to open and then click on reviews. Search for the review you want to dispute and choose Flag as inappropriate. If you are on your smartphone, you also tap on the customer's name and report the profile.
3. Dispute a Google Review from Google Search
You can flag a Google review by using Google Search. From a computer or Android smartphone, search to find your business profile. Next, click on reviews and look for the review you want to flag. Click on the star rating to see the options and then Flag as inappropriate. The process is the same for iPhones and iPad, but you need to start by opening the Timeline.
Can You Dispute All Google Reviews?
It's not possible to successfully dispute all Google reviews. Google wants to ensure that all published opinions are fair and genuine. Google is not a review site that tolerates any form of illegal activity, offensive language, insults, or threats. However, if you disagree with what a customer says, Google will not play the role of the mediator.
Related reading: The right way to remove reviews.
How to Manage Bad Reviews If You Can't Dispute Them
Review management is essential for those Google reviews that you can't dispute. While it is easy to reply to positive reviews, learning how to manage bad reviews can turn unhappy customers into loyal ones and impress those who read your response.
Typically, when someone leaves a bad review, it is because they want to be heard. Listening to customers' opinions provides learning opportunities. They may mention ways where you can improve. Or, they could have ideas that you never thought about. Resolving these issues can positively impact your revenue.
When responding to bad reviews, be sure to start by addressing the customer by name when possible. This adds a personal touch. Thank them for their feedback. Even if you don't like what they have to say, they have still taken time out of their day so that you can improve.
Take responsibility for the problem as this will earn you respect. Finally, suggest a solution so that the customer is satisfied. This could be a free replacement or a discount. It's always good to read every negative review carefully to see if they have suggested a solution. End with your contact details so you can take the conversation offline if necessary.
You must follow up in two areas. First, address the issue mentioned in the review. If you don't fix the problem, more customers will leave the same review. Readers will take this as a lack of interest in your own business. Second, you need to follow up with the customer. A short email or phone call can also provide you with the opportunity to ask if they would consider updating their review.
Can You Dispute Google Reviews—Conclusion
Be quick to dispute Google reviews that violate policy—this is key to protecting your online reputation. It's also a good idea to develop a review management strategy. The involves asking customers to leave a review, replying to reviews, and disputing fake Google reviews. Because your online reputation is your greatest asset, it's worth protecting it at all costs.
What's the cost of review management software?
The cost of review management software isn't as much as you think. For a modest investment, you can see a steady stream of new reviews. Because the best review management products are automated, they save you a ton of time getting more reviews.
To make getting more reviews easier, many businesses use Starloop. Starloop is a cost-effective, simple solution that encourages more genuine reviews on Google. Set up takes a few minutes, and you can begin sending out automated SMS and email invitations immediately. Customers receive a warm message inviting them to share their opinions.
Starloop has a unique selling point to encourage more reviews—for every review you receive, Starloop plants a tree. This "one review=one tree" policy has helped Starloop members triple the number of reviews they receive in no time at all.
To help manage reviews, the Starloop app has all your Google and Facebook reviews in one unified inbox. You also receive notifications when a new review comes in. Starloop offers you a 14-day free trial to explore all the great features of the software.
If you decide you love getting more positive reviews—and who wouldn't?—you can continue using the software without being tied to a long contract. To back up its claims of tripling your online reviews, Starloop also offers a money-back guarantee.