Gaining consumer trust is crucial for any large or small business. Trust is the most valuable asset your company has. Getting customer reviews is one of the best ways to build trust with your customers. Reviews let your customers talk about your excellent services and give you the chance to interact with them. Publishing real reviews on your website also instills confidence in new customers.
Many businesses, large and small, see that an increase in the number of online reviews directly impacts their success. Reviews help you increase brand awareness, boost revenue, and establish a loyal customer base. Positive customer reviews also influence the decisions of other consumers.
Of course, the thought of customers leaving reviews may scare some small business owners. After all, you have no way of controlling what kind of feedback your customers leave. You may also have heard horror stories of disgruntled people leaving fake negative reviews.
In this article, you will find out how getting more customer reviews is essential for your business success. You will also learn easy ways to encourage more customers to leave online reviews on your website.
Types of Business Reviews Customers Leave
If you are a small business providing local services, it's important to remember that your customers talk about you. And, they talk about you whether you ask them to leave reviews or not. They tell their friends, post pictures of your products on social media, and leave reviews.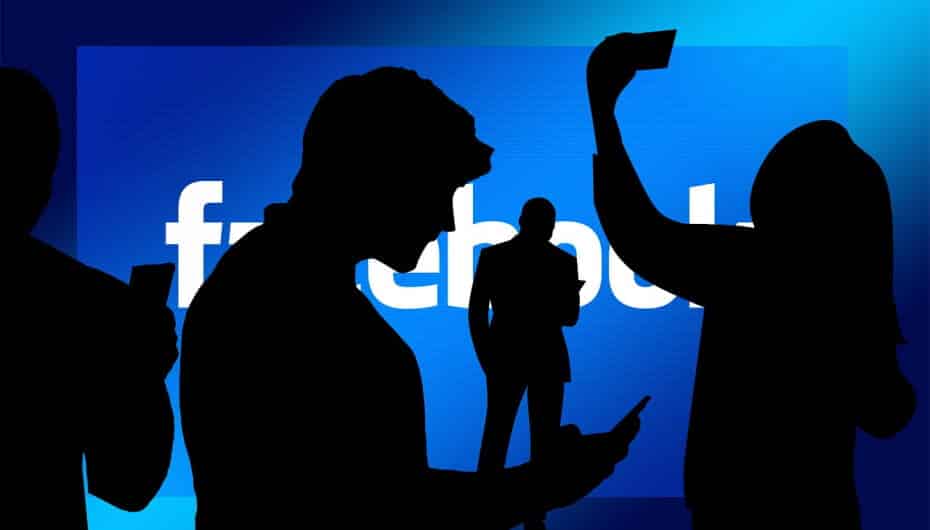 It is a well-established fact that word-of-mouth (WOM) advertising is powerful. Reviews on social media are a form of digital word-of-mouth advertising (eWOM).
Your reputation depends on what your customers are saying about you—in other words—the kind of reviews they leave.
Reviews are a form of social proof that influence how consumers decide what to buy. For example, Harvard Business School reported that reviews are one of the most powerful factors influencing decisions. They fill in the essential gaps that consumers are looking for. They are the bridge between product advertising and consumers' choices.
There are two ways customers can leave reviews about your business:
Reviews on your website—These can be in the form of testimonials, reviews, or comments customers have left. Obviously, you have control over what you publish.
Reviews on third-party websites—Review sites such as Google, Yelp, Amazon, and TripAdvisor all invite people to leave reviews. Also, people can post reviews and make recommendations on Facebook and other social media platforms.
Although you can't control what kind of reviews customers leave, it makes sense to manage and monitor online reviews.
Why Customer Reviews are Essential for Your Business
The importance of reviews becomes apparent when you know their impact on your customers.
One study found that nearly 90% of consumers search out reviews to determine how well a local business performs. How does this affect trust? The same study found that positive reviews helped over 70% of consumers to trust a local business. The majority of people read between 2 and 10 reviews before making a decision.
If your business only has a few old reviews, you could be missing out on new customers. People may be looking for the services you provide, but if they can't read reviews, they are unlikely to engage with you.
Now, think about a local business that has hundreds of positive customer reviews. Customers praise their quality of service, say how much they enjoyed the experience, and recommend the company to others. Even if there are one or two negative reviews, the sheer number of positive ones build trust in the business.
You may be surprised to learn that a few negative reviews may be useful for your business. The negative reviews are social proof of the company. Consumers get suspicious when they only see 5-star reviews and nothing else. Also, correctly responding to negative reviews gives you a chance to provide some excellent customer service.
Why Getting Customer Reviews Results in More Business
Let's look at four ways of how inviting your customers to leave reviews can boost your business.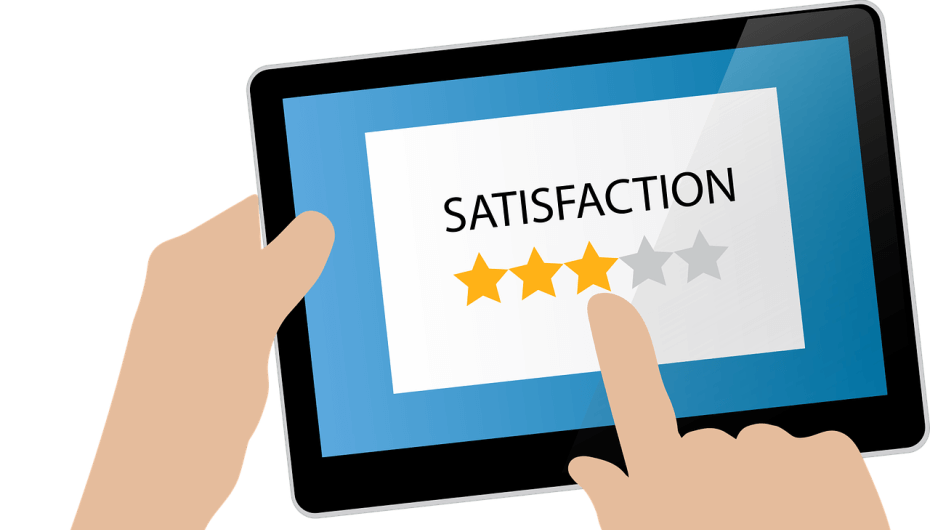 1. Reviews are free advertising
Google and Facebook reviews help expose your business to new potential consumers. You get the kind of online exposure that would cost a fortune through traditional advertising. Online reviews help get your business mentioned on many digital platforms, thus increasing your brand awareness.
User-generated content on your website also describes services and products from a customer perspective. Some of your customers may even become your most ardent promoters. In the end, people tend to trust reviews more than slick ads.
2. Online reviews can boost search engine results
Getting more and more reviews also increases your rankings in the search engine page results (SERPs). If you are a local business, improving your visibility online is critical to your success. Google also has their local pack—a list of local results with business names, star ratings, location, and links to their website.
Google says that managing and responding to reviews benefits your rankings. Their help page states: "High-quality, positive reviews from your customers will improve your business's visibility and increase the likelihood that a potential customer will visit your location."
3. Customer reviews build trust
As mentioned at the outset, trust is your greatest asset. Anything you can do to build trust with consumers will ultimately benefit your business. Publishing customer reviews is the key to building trust and strengthening your reputation.
Some reports indicate that 84% of consumers trust online reviews as much as personal recommendations. Other studies have found that consumers are more likely to believe product reviews than a manufacturer's description.
Customers who rave about a company's service sound a lot less fake and self-promoting than the business owner saying the same—in other words, more trustworthy.
4. Reviews help you engage with customers
Another way that getting more reviews means more conversions is that you can engage with your customers. Customer service shouldn't end with a sale—it should continue long after the sale.
Think of the many opportunities for engagement that inviting customers to leave reviews give you:
Show your customers that you care about their opinions.
Get meaningful feedback on the quality of your products and customer service.
Respond quickly to any negative criticism and address customer concerns.
How to Get More Customer Reviews
The challenge facing many business owners is knowing how to encourage more customers to leave reviews. It is often the case that customers only leave reviews when something goes wrong.
The best way to get more reviews is to ask for them. Even Google recommends reminding your customers to leave reviews. Also, replying to reviews in a positive way may encourage the customer to leave more reviews in the future.
How should you ask for reviews? After all, you don't want to sound desperate.
At Starloop, we have come up with the solution to help your business get more reviews. We have found the best way is to invite your customers to leave feedback. Asking for feedback is not such a loaded question as asking for a positive review.
But you may be thinking that sending out emails, tracking responses, and replying to reviews is a time-consuming exercise—and, you're right. Managing reviews takes time and effort. That is why Starloop has developed automated software to take the effort out of managing reviews.
How does the Starloop system work? Your customers receive a polite, friendly email inviting them to leave feedback. With one or two clicks, they can quickly write a review, and then you get notified. To encourage more of your valued customers to leave feedback, we plant a tree for every review you receive. So, your customers know that their review helps to reforest our planet.
Some of our members have seen a significant increase in the number of reviews they receive. They have also noticed that getting more reviews boosted their search engine rankings and customer numbers.
Please contact a member of our team to see how Starloop can help you get more customer reviews today.