If you are wondering just why your online reputation matters, the answer is simple. Everything today is online. People don't make decisions without consulting Google reviews. What customers and readers find online about your brand has enormous purchasing power. Every review makes part of your online reputation—and, ultimately, your success.
In this article, you will find out why you should be concerned about your online reputation. You'll also find out easy ways to ensure you never suffer a reputation crisis.
What Is Online Reputation?
Your online reputation is every bit of information that someone can find about your business. It could be from Google reviews, other review sites, and your responses to reviews. Your online reputation is also influenced by your website, blog, social media pages, photos, and the list can go on. The fact the 90% of people believe what they read online should show just how much your online reputation matters.
7 Reasons Why Your Online Reputation Matters
Consumers pay more attention to what they read about your business online. Before they purchase your products or services, they will do a ton of research. Online reviews are one of the most critical factors affecting your reputation. Consumers want to read what your customers say about your business.
Statistics may vary from country to country and industry to industry, but in today's age, your online reputation matters regardless of your business.
Here are some of the top reasons why you should be on top of your online reputation
1. Online reputation is the new first impression
First impressions last. It wasn't that long ago that a customers' first impression would be what they saw when entering a physical location. As much as 90% of consumers read online reviews before visiting a business.
But here's the problem—it's much more difficult for you to control online first impressions. If you don't have a solid reputation management strategy, you run the risk of a damaged reputation. If customers read bad reviews, they are likely to look elsewhere.
2. Your online reputation is your income
It makes sense that a bad online reputation will cost you sales and, therefore, income. As many as four out of five readers can be put off by bad reviews. But one thing that many don't consider is the impact of a bad online reputation on hiring. Harvard Business Review reports that a bad reputation can cost 10% more per hire.
3. Your interaction and engagement with customers are online
Think of the last ten purchases you made. How many were online? How much interaction did you have with the business owner? Now, suppose you are not tracking what people are saying online. In that case, you won't be able to engage with customers, answer questions, solve problems, and boost your online reputation.
4. Your online reputation instills trust
Did you know that people trust online reviews as much as personal recommendations? It's true. Research shows that much as 88 percent of consumers believe reviews they read online. Furthermore, your online reputation shows that you are a legitimate company. If a customer can't find anything about you online, it isn't easy to validate your business.
5. Your online reputation can impact SEO rankings
SEO Rankings and online reputation are particularly important with Google. One of the factors that Google algorithms consider is what people are saying about you. Being in control of your online reviews and learning how to respond correctly can keep your business above the fold.
Related reading: How to optimize your website for local search results.
6. Online reputations improve customer experience
Purchasing behavior has changed significantly over the last decade. Consumers are expecting a fast service—in many cases, next-day delivery. This also applies to product research. When your business is ranked high, and the customer can quickly find all the necessary information, they can make better decisions. Can you afford to lose customers because you don't manage reviews?
7. You can take advantage of free advertising
With a shining online reputation, it's easy to share reviews on your social media pages and website. The more shares and likes you get, the more social proof and online visibility you can achieve—both of which can increase sales.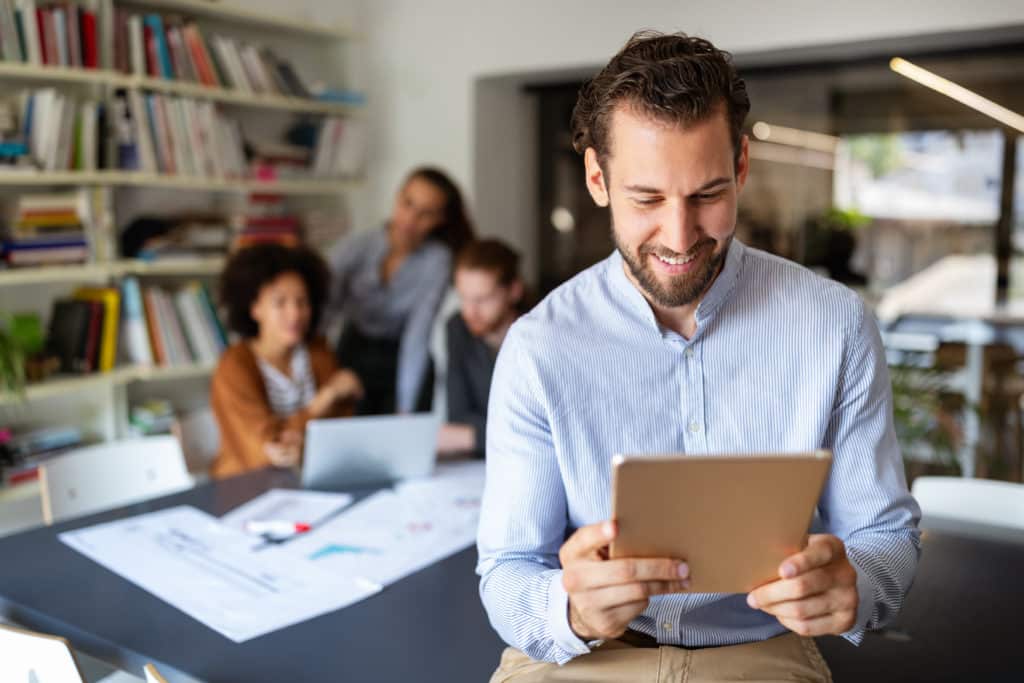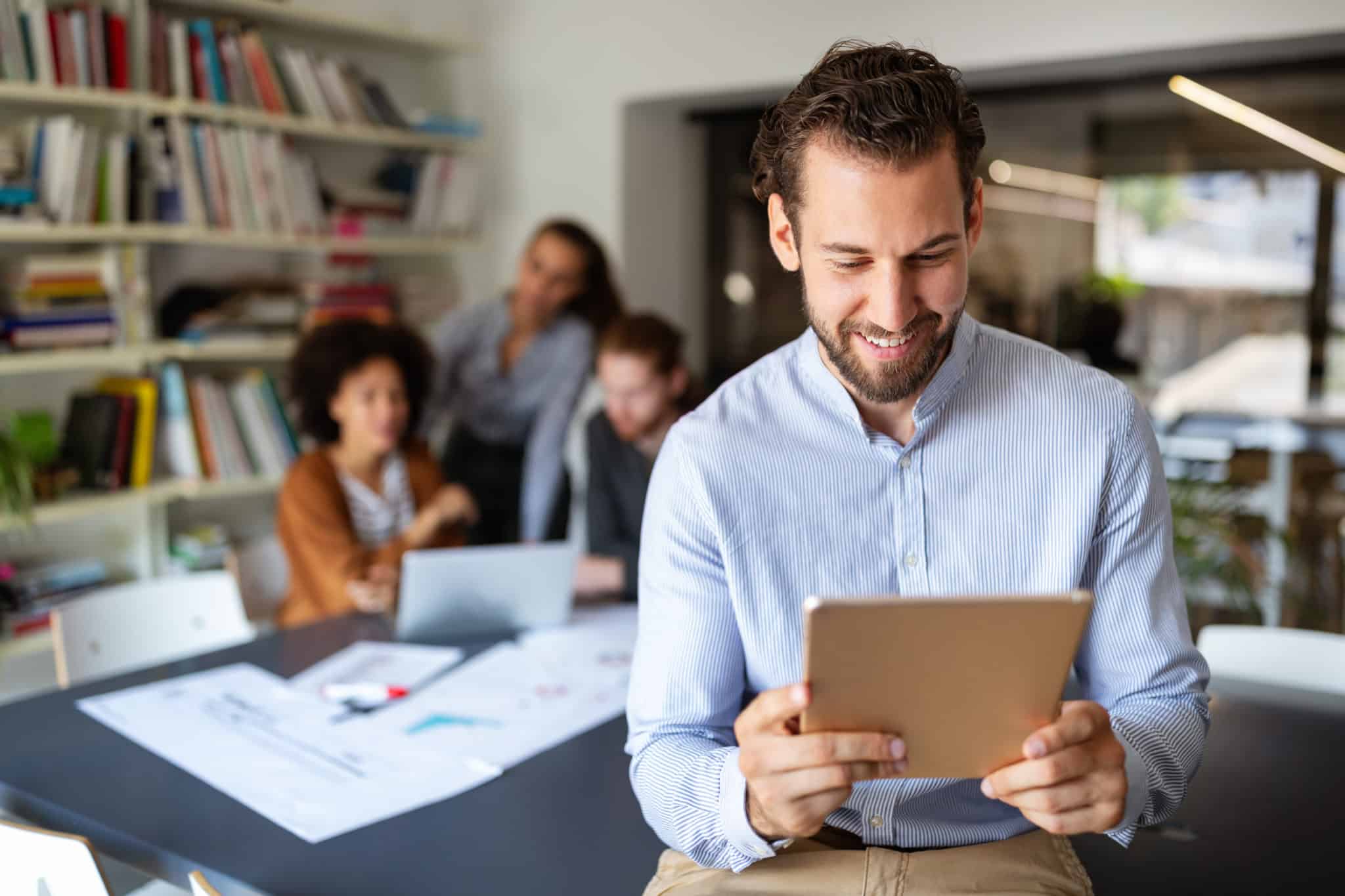 How to Protect Your Online Reputation
To protect your online reputation, you will need a strategy. But protecting your reputation is not only about getting positive reviews. The plan must be company-wide, and it's not something you can carry out on your own. Every person on your team, whether it's 5 or 500, can impact your reputation.
Educate your staff to protect your online reputation
Staff plays a significant role in your online reputation. So, team members should receive training on providing an excellent customer experience. But customer experience goes beyond excellent customer service. Your web designers need to ensure your website is optimal, your product exceeding expectations, the delivery prompt, and the after sales care consistent.
Take care of double listings
Make sure no other company is listed as having the same details as yours. Their bad reputation could be linked to your business. The same is true about people creating a domain name that is similar to yours or even a social media site. Google is quite good at spotting things like this, but you still need to be vigilant.
Be careful not to over automate
Automation is excellent as it saves an awful lot of time. However, it is possible to overdo it, especially when it comes to responding to reviews. Readers will look at how you react to your reviews. So if they see a row of responses that are all the same, they will assume that you're not bothered about customers. Your potential customers need to know that you are invested in your customers and their happiness. Personalized responses will have a much better effect on your online reputation.
Reply to every review to boost your online reputation
You can't assume that positive reviews will look after themselves. You should always thank customers who have taken the time to write positive reviews. After all, positive reviews are one of the best ways to strengthen your online brand. Customers who leave excellent feedback on your review site are doing your reputation a great service.
You must respond to negative and neutral reviews as these have the potential to harm your online reputation. More often than not, unsatisfied customers need to know they have been heard and that you are sorry. Mastering the art of responding to these reviews is the perfect way to increase your star rating and show others you want to improve.
Use reputation management software
The goal is to have a steady stream of positive reviews coming in. The more positive reviews you can get on Google, the better your online reputation. Reputation management software, like Starloop, is a simple solution to monitor reviews and generate new, genuine reviews.
Starloop offers a user-friendly, visual dashboard to view all of your reviews from Google and Facebook in one location. You receive notifications of new reviews so that you can respond quickly. What's more, Starloop plants a tree for every review you get. This unique service is not only excellent for your reputation—it's great for the planet.
Starloop works by sending automated invitations to your customers. The simple interface makes it easy for customers to leave their feedback. Your online reputation receives a massive boost because Google notices you get more reviews. And your customers see you as a responsible company that cares for the environment.
Why Your Online Reputation Matters— In Conclusion
Your online reputation matters because it is the first impression potential customers have of your brand. An excellent online reputation can increase your online visibility, sales, and your bottom line. A bad online reputation could mean you struggle to compete with the competition. It doesn't have to be difficult to manage your online reputation when you take advantage of software such as Starloop.