It takes immense time and effort to build up your Google reviews and online reputation. So, when you read a positive, honest review and the next day it's gone, you must wonder: "Where can I find my Google reviews?" And how can I get my positive business reviews back?
Unfortunately, your situation isn't unique. Many small business owners report that Google reviews can disappear for no reason at all. Even when a business owner is in the habit of asking customers for reviews, a review can vanish, even though it doesn't contain inappropriate content.
What can you do in this situation? This article points you in the right direction to help you find your Google reviews.
Where Have My Google Reviews Gone?
In most cases, Google removes an inappropriate review because of a problem with the content. Google has a stringent Prohibited and Restricted Content policy to protect both a business and customers from the damage of fake reviews.
Therefore, Google will delete content for a review policy violation. Types of review content not allowed include fake, off-topic, restricted, or illegal content. Google also doesn't tolerate any form of terrorist, sexually explicit, or offensive content. Google will also implement removal measures if the reviews are spam or contain URLs.
Another reason for not finding a Google review includes a conflict of interest. For example, this can happen when an employee writes a positive review. However, a legitimate customer review may not show up if they write it from your business location.
The online review could disappear if the customer changed their mind and removed their review. However, if they delete their Google account, the review content will also vanish. Occasionally, even Google has a glitch, and reviews temporarily don't show up.
How to Find Google Reviews for My Business
In some cases, it's a case of being patient for the online review to show up on Google. Unfortunately, not all reviews appear instantly. And if you suddenly receive a sharp increase in reviews, they may be checked for potential review violations.
Here are some helpful tips on locating reviews on your business profile.
Search for Reviews Google Removed
From your Google My Business account, you can see the number of published reviews. However, this doesn't reflect the number of reviews that have been logged.
To find the review, go to Google Maps. Then in the top left-hand corner, there is a menu icon (three dots). Select Your Contributions. Your profile will appear and the Reviews section. Click on Reviews, and you can check through the most recent reviews you have received.
While this won't give you details of why each review has gone, it will provide insights into your review management strategy. For example, a high number of missing reviews could mean you must educate your customers on the appropriate content that Google allows.
Search Other Review Sites
When a customer is super excited about a business, they might leave the same phenomenal review on other review platforms. But unfortunately, Google doesn't accept duplicate reviews and will remove the content from Google.
If this is the case, it's best to contact the customer and ask them to delete the duplicates so the review can appear in a Google search. Or, they could change the wording of the original review so that it doesn't seem like duplicated content.
Related reading: Where have my reviews gone?
Check With the Customer
Not many customers realize that their reviews disappear by deleting a Google account. Also, if you are a new business or open up a new location, make sure the review wasn't written before the company was opened.
This applies mostly to companies that open a new location. For example, a customer may have used your existing service and try to leave a review for the new location, but this is not allowed.
Suppose the customer says they left a review. In that case, it's a good idea to check that the content didn't accidentally contain a policy violation. Examples of a problematic review with prohibited content include the following:
Off-topic personal rants
Any type of restricted content, including illegal, terrorist, or sexually explicit content
Posting URLs in the review
Posing a review from a fake account
An employee who leaves a review for the company they work for
A bogus review from a fake profile
Even something seemingly small like an offensive emoji could be enough for Google to remove the review.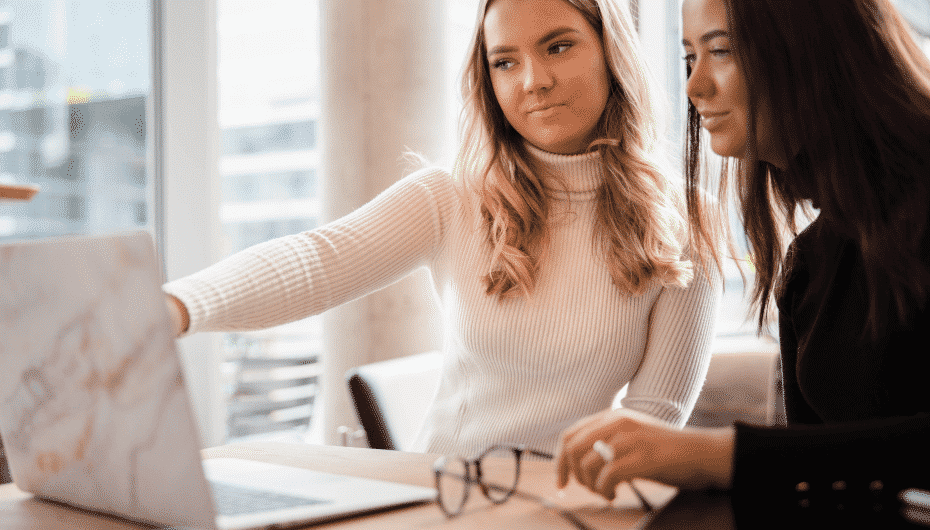 Consider How You Are Asking for Reviews
Sending out bulk invitations is efficient, but it can lead to a significant increase of reviews at once. Although you need more reviews, this could trigger spam algorithms. So, always try to ensure that you get a steady stream of reviews, rather than getting them in short, sharp bursts.
Unfortunately, reviews posted from your business IP address may not show up. Therefore, having an onsite review station won't help you get more quality reviews. In this case, you could contact a customer who left a helpful review from your location. Then, you could politely ask if they could leave a new review from a different location.
Make it easy for customers to leave a review by giving or sending them a link or QR code to your review site.
Related reading: How to get more positive Google reviews.
Refresh Your Google Business Profile
When you can't find Google reviews, a simple solution is to refresh your GMB profile. To do this, log into your account, open the menu icon in the top left-hand corner, and choose all locations. Next, select Manage Locations and then Edit. Then, enter and click on Edit Marker Location in the Maps section. Give the map marker a little wiggle and save. Next, you need to open an incognito window to ensure the location tag shows up correctly. Then, by comparing the numbers, you can see how many Google Reviews are missing.
Contact Google Support
There might be occasions where your business profile has been temporarily disabled or suspended. In this case, the reviews won't appear. If this is the case, you should contact Google Support to resolve the missing reviews.
How Can I Delete a Bad Review?
Yes, you can delete a bad review—but only if you wrote the review for another business. However, Google won't allow you to delete a bad review just because you don't like the content. Deleting a legitimate review from a real customer who shares their bad experience won't give other consumers an honest picture of your business.
The best solution to turn a bad review into a good one is to fix the complaint. You could reach out to the customer and offer a solution or some form of compensation. In many cases, a disgruntled customer may update their review if you improve your business service.
But suppose a customer leaves a negative review that goes against the prohibited and restricted content. In that case, you can click on the three vertical dots next to the review and flag it as inappropriate. Google will then decide whether to delete the harsh review or not.
Related reading: How to respond to negative Google reviews.
How Starloop Can Help You Get More Google Reviews
To strengthen your brand reputation, you must have a robust review management strategy to get a high number of positive reviews. However, never forget the importance of new reviews. Did you know that 85 percent of consumers feel that reviews older than three months are irrelevant?
Starloop is a review management software solution. It can help your business get a steady stream of continuous reviews from real customers. To increase the chances of your customer leaving a review, Starloop offers a unique incentive. We plant a tree for every review you receive.
Starloop review management software sends a friendly, automated invitation with a review request to each of your customers. The email or SMS message contains a link to your Facebook and Google review sites. The message also lets them know how much they are helping the environment.
One of the compelling reasons to use Starloop to get more reviews is its simplicity. It takes just a couple of minutes to get set up, and you will quickly be receiving new customer reviews. In addition, the user-friendly dashboard has a list of reviews for you to monitor. This contains helpful information such as the star rating and the customer's name.
You can also take advantage of email support, reputation monitoring, and review reporting from the dashboard.
Starloop offers customers three attractive price plans. Reputation monitoring and 50 review invitations a month for small businesses is just $47 per month with the Solo plan. At $97 a month, the Plus plan has the same features as the Solo plan but with review widgets and 150 invitations per month. Finally, at $194 per month, there are all the previous advantages plus API access, phone support, and a massive 500 monthly invitations.
What are you waiting for? We are so confident of our product that we offer a free, no-obligation 14-day trial, no setup fees, and no lengthy contract.