There are various ways you can ask a customer to leave a review. But one of the worst ways of asking for a review is the phrase "please can you leave a Google review." This request is among the list of "cringe-worthy" ways to ask for a review. But you might be wondering, if you can't ask directly for a review, how can you get more online reviews? This article lets you in on the secret of asking for a Google review the right way.
Most studies on reviews show that approximately 70 percent of customers are willing to leave a review when asked. Knowing that you could get seven more reviews for every ten customers is a strong motivation. So why are the words "please leave a Google review" so difficult to say?
"Please leave a Google review" appears to be short and with no beating about the bush. There is a strong connection between the awkwardness of the question and the worst way to get an actual review. Let's take a closer look at why this is the worst way to ask for reviews and how to ask to leave a Google review.
Why Your Business Needs More Google Reviews
Your business needs Google reviews because it is one of the most popular methods of advertising today. Reports indicate that 95 percent of people read reviews before making a purchase. A product with more than five reviews increases the likelihood of a purchase by 270 percent than those with none. The fact is, the older a review gets, the less value it has—meaning you need to keep getting new Google reviews.
Plenty of businesses make the fatal mistake of assuming reviews come in passively. This means the service or product is enough to make people find you on Google and leave a review. Unfortunately, consumers are typically only motivated to search out a company to leave a review when there's something to complain about. So, if you don't have a strategy to get more reviews, the chances are that you will have too many negative ones. In any case, your business can never have enough positive reviews.
Google reviews are trustworthy opinions from people who have tried and tested a business. Having the ability to read honest opinions enables customers to make an informed choice. More customers can lead to more reviews. What's more, Google will rank you higher when its algorithms can pick up positive content in reviews. Increased visibility also leads to more website traffic and increased revenue.
Why Asking "Please Leave a Google Review" is Wrong
The phrase "please leave a Google review" can come across as a little desperate. Regardless of how badly you need reviews, you don't want to appear begging for them. You also don't want to give the impression that you're asking for a massive favor. At the end of the day, you should be there for your customer's needs not the other way round.
From the customer's point of view, asking "please leave a Google review" is a loaded question. And it puts them on the spot. Some might think that this will require a lot of thought or time. Customers may not like the pressure of leaving a review, especially if they haven't had time to try out the product.
How to Ask to Leave a Google Review
Here's the challenge in knowing how to ask for a Google review. First, Google reviews are vital for your business. Second, most customers are willing to leave a review. So, how can you combine these facts to ask for a Google review? The first step is to change the vocabulary you are using.
As soon as you replace the word review with feedback, you remove the pressure—it sounds less official. Here are some ideal sentences that you can use instead of "please leave a Google review":
We would be grateful for your feedback
We love hearing your opinions
Would you be so kind as to provide your feedback?
We always love to hear what our valued customers think
Review requests don't need to be long. A couple of lines are sufficient. Once you have found the correct vocabulary, there are a few other things to consider when asking customers to leave a Google review.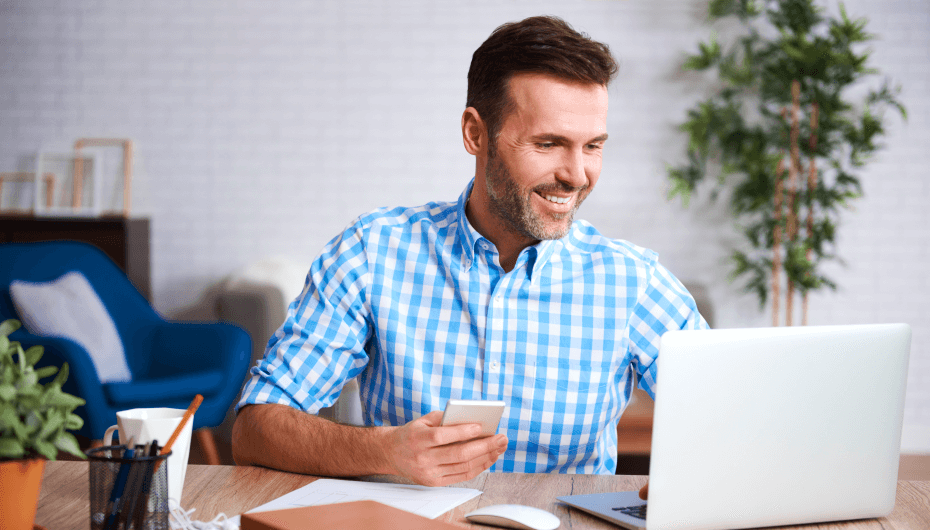 Top Tips When Asking Customers to Leave a Review
1. Don't ask all your customers at once to leave a review
Sending review invitations to everyone increases the chances of more reviews. However, if you send too many at once, Google could mistake them for spam. It may seem that you're buying fake reviews. In that case, customers may leave reviews, but they may never appear. You'll then be left wondering where your Google reviews are.
2. Timing is everything when asking for feedback
Getting more reviews requires asking for them at the right time. There are different points of the sale cycle when you can ask for a review. It might be any time between the point of sale and a few weeks after when you send a follow-up email. Asking for reviews at different times of the sale cycle increases the likelihood of reviews with mixed content. You can also ask for a review when a customer returns or when you release new products, features, or newsletters.
Sending review invitations on a Monday isn't wise—people are usually snowed under. Friday's have similar results as people are busy thinking about the weekend. The ideal time to send out emails to ask for reviews is mid-week and earlier in the day.
3. Make it easy for customers to leave Google reviews
It's frustrating when someone gives you directions and adds, "you can't miss it." The frustration is the same when someone tries to leave a review, and the process is too long or complicated. Always ensure that the process for leaving a review is as easy as possible. You can provide a link or a QR Code. But you need to ensure that a customer doesn't have to click more than two or three times to leave their feedback.
Text and emails are probably the most convenient way to ask customers to leave a Google review. If you must choose between either of the two, then go for email. People check emails when they have some spare time and are more likely to leave a review. SMS text messages can come at inconvenient times, and your customer can easily forget to leave a review.
How Starloop Helps Get More Google Reviews
Asking for reviews or feedback can be a time-consuming process. Considering that it's also a good idea to answer every review, you may be wondering where you'll find the time. That is where Starloop can help you.
Starloop is a review management software with proven success in helping businesses get more Google reviews. Aside from being one of the simplest and cost-effective review management software solutions, it is also the best for the planet.
Starloop enables users to send automated text messages and emails so that customers can click on your link and get to your Google review page instantly. What's more, the invitation explains that for every review, Starloop plants a tree. This eco-friendly incentive motivates customers to take a few minutes to let you know their opinions.
By using Starloop, you can ask for Google reviews in the best possible way. Asking for feedback encourages more of your customers to write a review. It also removes any pressure or awkwardness when you want to know your customers' opinions.