If you receive a 3-star review, you may be wondering if this is good or bad. The good news — it's not a negative review. But on the other hand, the customer didn't love your product or service enough to leave a 4 or 5-star review. So what should you do about a 3-star review?
Reviews with a rating of three stars are neutral reviews. The review usually has elements of both a negative and positive experience. So, in every neutral review, there is something to be pleased about and something to learn. This means that responding to a 3-star online review should contain gratitude for the positive feedback. However, you may have to address any concerns the customer expressed.
But you may be wondering if 3-star reviews could harm your business reputation. After all, you work hard to get positive reviews and ensure a stellar customer experience.
This article explains what you should do about 3-star reviews. You'll also be surprised to learn that these average reviews can actually boost your online reputation.
Is a 3-Star Rating Good or Bad?
A review with three stars can be good for your business. Generally, few customers are put off by 3-star reviews and will see them as a positive reflection of a business's credibility. Most consumers are looking for a mix of positive and negative reviews when they research a product.
The time when 3-star reviews can harm your business is if you get too many. Businesses without a review strategy in place usually end up with a load of reviews that range from bad reviews (1 and 2-star reviews) to neutral ones.
So, the impact of a business review that is "middle-of-the-road" depends on the other types of reviews you get.
Related: How to get more reviews without effort.
Why 3-Star Reviews Can Be Good for Your Business
There are several reasons why neutral reviews can help to boost your online reputation. Although you strive to get 5-star reviews containing great, positive feedback, you should also welcome reviews with three stars. Three-star reviews make all your positive reviews more authentic and believable. So, you shouldn't worry about neutral reviews.
According to the Spiegel Research Center, businesses with only 5-star reviews suffer from the "too-good-to-be-true" problem. Research revealed that the likelihood of a sale peaked when the overall review rating was between 4.2 and 4.5 stars. In addition, businesses with a perfect five-star rating sold fewer products than those with an average star rating of 4.3. This means that getting average reviews can help maintain your perfect star rating.
Researchers concluded that business owners should embrace neutral and negative reviews. Negative reviews establish trust and increase a business's credibility. In addition, a mixture of reviews—good, bad, and neutral—will help consumers make an informed decision before purchasing.
To ensure that 3-star reviews don't negatively impact your business, getting more reviews with a 4-star rating or five stars is vital. The easiest way to get more customer reviews is to ask. The vast majority of happy customers will leave positive feedback on review sites if you provide an excellent customer experience. This will also protect you from any negative impact of bad reviews or fake reviews.
Related: Why you don't always need 5-star reviews.
The Types of 3-Star Reviews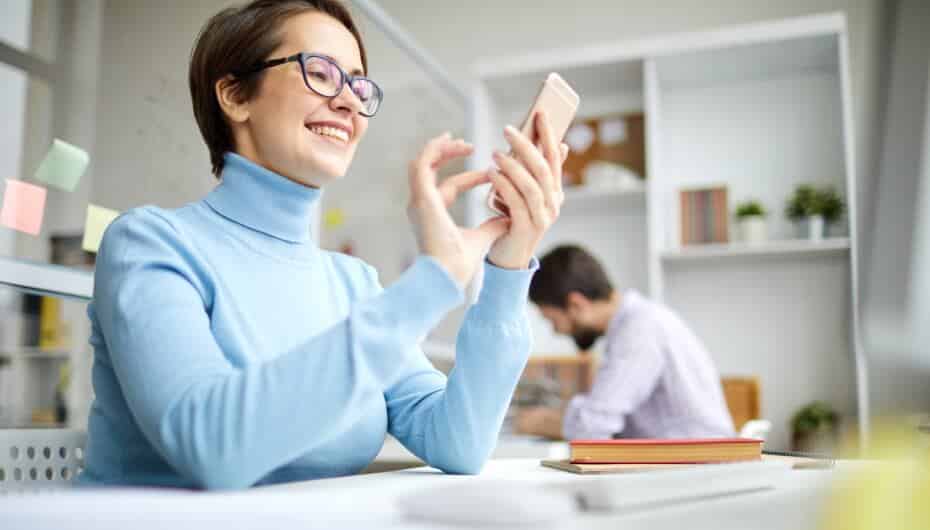 Before responding to an average review online, it's essential to know the three types of reviewers that leave 3-star reviews. Most average reviews fall into one of these three types:
Balanced 3-star review—There is some negative feedback along with something positive about your business.
Neutral review—The reviewer isn't too impressed with anything; however, at the same time, they are not disappointed. Everything was OK.
Blank 3-star review—There are only three stars without any explanation.
Why Respond to 3-Star Online Reviews
It is vital to respond to all reviews with a 3-star rating. Responding to all reviews shows that you care about your business and your customers. However, studies show that responding to reviews increases your ratings. The improved ratings were linked to business owner responses to negative and positive reviews.
Related: How to respond to every type of review.
Three Examples of How to Respond to a 3-Star Online Review
Responding to 3-star reviews usually has elements of positive and negative. First, the response should thank the customer for taking the time to write the review. Then you can emphasize the positives in the review. Finally, you should address the negative comments.
Here are some examples of how to provide a positive review response to neutral reviews:
"We are glad to hear that you liked [mention the positive part of the review]. But we usually aim to ensure our customer experience is 100% positive. So please get in touch with us at [phone number] or [email] to find out what happened. Thank you!"
"Thanks for taking the time to share your feedback. Since we aspire for excellence, we are sorry to hear your experience was only average. We would be happy to hear from you about how we can improve. Please contact us at [phone number] or [email]. Thank you."
"We appreciate you letting us know about [positive experience]. We are also grateful you mentioned [negative experience]. We will take your comments on board to help improve our customer experience. Feel free to reach out to us at [phone number] or [email] to understand what we can improve on. Thanks!"
The effect of a positive response will have a significant impact on your business reputation. Potential customers will see that you take all comments seriously. You may also find that the types of reviews you receive are better. This can encourage unhappy customers to leave more balanced reviews rather than just venting their frustration.
How Can I Get More Google Reviews?
It's not difficult to get more Google reviews. In most cases, asking your customers to leave feedback is enough to boost the number of reviews you receive. But asking every customer for a review and responding to all reviews can be a time-consuming process. The solution is to use a review management tool.
Starloop can help you get authentic Google reviews from real customers. Starloop uses automated processes to make online review management easy. The software sends out automated invites with a direct link for your customers to leave feedback.
As an incentive to get more reviews, Starloop plants a tree for free for every review you receive. You then receive a notification about a new review. So as soon as you get a new review, you can respond quickly.
Starloop offers a range of pricing plans to suit every budget. But to make sure that Starloop works for your business model, you can take advantage of the free 14-day trial. With no setup fees and no lengthy contract, you can start using Starloop today to get more reviews fast.