Knowing how to respond to a bad review on Google is part of a review management strategy. Of course, it's natural to feel angry if someone leaves a bad Google review—fake or negative. The two worst things you can do is make an angry response or ignore the bad feedback. So how should you respond to bad reviews on your Google business profile? Please read on to find out.
Unfortunately, getting a bad review is part of having an online profile. The upset customer may have left poor feedback because of a genuine negative experience. Or there could have been a misunderstanding. Then, of course, some fake customers try and ruin an online reputation by posting bad reviews online.
How can you mitigate the potential negative impact of a bad Google review? This article has the answers you are looking for.
How to Respond to Bad Reviews on Google
A carefully worded response to a negative review could also be enough to turn a frustrated customer into a loyal one. It requires several elements to lower the impact of a bad review. For example, the response should be courteous, honest, and direct, without offending.
Responding to all customer feedback is crucial. This is because future customers are reading the reviews—good and bad ones—and your public response to reviews from customers.
What Is a Bad Online Review?
A bad customer review could be one of two things. First, it could be a low star rating without any comments. The second will have a star rating and comments. Typically, a bad review will have a 1 or 2-star rating, although a 3-star rating can still have some damaging comments that need to be dealt with.
It's hard to learn from these poor reviews, so it is worth contacting the disgruntled customer to ask for more information.
Of course, a fake review is also a bad review, and you should respond to each business review. However, you need to take steps to flag the bogus review so that Google can delete the offending comments.
Related reading: How to spot a fake review.
The Importance of Google Reviews for Your Business
Every business needs reviews because the first place a potential customer looks for information is online. As Google is the most popular search engine and the most popular review platform—you want your reviews to appear here. Therefore, more positive feedback online equates to more traffic and potential sales.
Ther is another reason why your business needs more reviews. Google's algorithms scan reviews for positive keywords related to a business. The higher the number of reviews, the more content to scan. As a reward for the positive reviews, Google places your company higher up on the search results. The closer you are to the prized top of the list, the more traffic and sales your business receives.
Online reviews also have an expiry date when it comes to relevance. Typically, a review must be less than three months old for a customer to find it relevant. Therefore your business needs a continuous stream of new reviews. What's more, the latest research shows that the number of online reviews is also significant. For example, younger shoppers expect a product to have 112 reviews.
The Impact of Bad Reviews on Your Business
There is no way to sugarcoat this—86% of customers will hesitate to buy from a business with negative reviews. And, even more worryingly, one negative review could cost your business 30 customers. No business can afford that in today's economy.
How to Respond to Negative and Bad Reviews
You should consider two things before your fingers even touch the keyboard to respond to a bad review. First, make a prompt response—but not too quickly. This is because you need to take time to take a deep breath, calm down, compose your thoughts, and then write a positive review response.
The longer you leave a bad review without a response, the more damage it can do. But, on the other hand, you need to avoid making a response that you may regret. Sometimes, your initial reaction may be to respond in kind. But you don't want to prove that the negative feedback you received is warranted.
Here are some ways to respond to a negative reviewer who has left feedback on their bad experience.
1. Use names when possible
If you know the customer's name, use it. This provides a more personal response rather than feeling like an automated reply. You should also sign off with your name and position.
2. Empathize with the customer
Recognize the mistake by repeating what they have said. This shows that you have listened and noted what they have said. It is always good to show that you can put yourself in the customer's shoes and see their perspective.
3. Apologize for the mistakes
An apology is a perfect way to show your reviewer and other readers that customer service is your top priority. But the apology can quickly go wrong if it is not genuine. Take responsibility for the mistake. Remember that shifting the blame to another person or department will only sound defensive.
4. Provide a solution
This is another good reason to reread a bad review. Sometimes, the customer will provide additional feedback and suggest ways to fix the problem. You may also have to offer a free replacement or discount to satisfy the unhappy customer fully.
5. Take the conversation offline
The last thing you want is for the customer to reply with more complaints despite all your best efforts. Providing contact details and encouraging the customer to speak to you directly prevents this and shows that you are willing to take time out to fix the wrong.
If you already have their contact details, you could contact the reviewer offline with a direct message.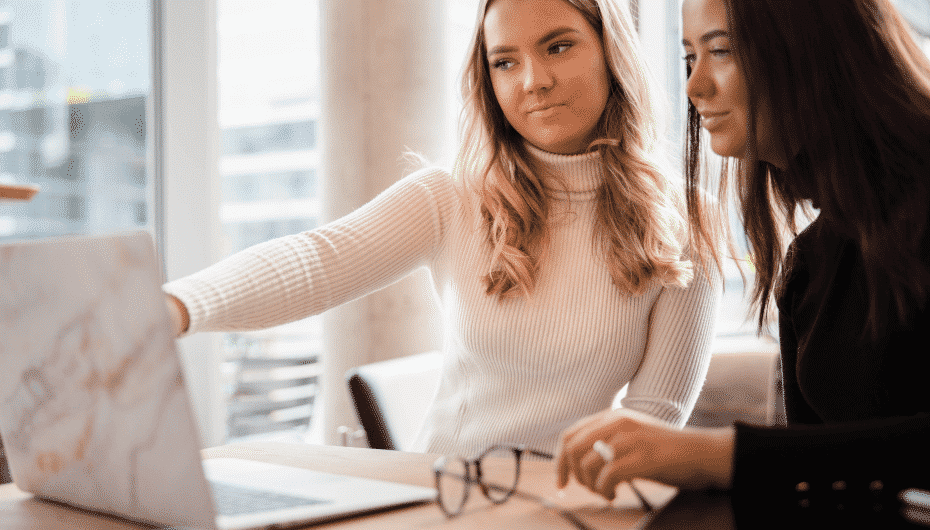 Respond to Bad Reviews on Google — Positive Review Response Examples
Here are some review response templates you can adapt to ensure that you can turn around a negative customer review.
Respond to Bad Reviews on Google — Template #1
Dear [customer name]
Thank you so much for your feedback because we greatly value all of our customers' opinions. We are very sorry that our level of service didn't meet our usual standards and we are taking all the necessary steps to ensure this won't happen again. In the meantime, don't hesitate to get in touch with us on [business phone number and email] so that we can make this right for you.
Yours Sincerely
[Your name and position]
Respond to Bad Reviews on Google — Template #2
Dear [customer name]
Thank you for taking the time to highlight [the problem]. I know how frustrating it can be to go through what you have experienced. While we do everything possible to make sure all of our customers are completely happy, sometimes mistakes are made, and I am sorry for this. However, we want to make it up to you, so please get in touch with us on [business contact details]. I look forward to hearing from you soon.
Thanks again,
[Your name and position]
More reading: How to fix a bad Google review.
How to Avoid Bad Reviews
It goes without saying that the best way to avoid bad reviews is to make sure that your product and service are to the highest of standards, as well as your excellent customer service.
Responding to a bad review is more than writing an answer and thanking them for their valuable feedback. Instead, respond or react to the comments about their poor experience by fixing the mistakes. Comments in customers can help you turn a frustrating experience into a positive one.
If you fail to make changes, you will get more bad reviews on the same topic. And this has a knock-on effect because readers see that you don't take customer complaints on board.
Finally, after replying to a bad review on Google, you should follow up with the customer to ensure they are happy. This allows you to ask them if they would be willing to update their review to reflect the recent experience.
How Starloop Helps You Get More Google Reviews
Starloop is online review management software to help protect your brand reputation. Starloop allows businesses large and small to get more reviews fast. The software sends out friendly invitations asking your customers for feedback. Our members report a significant increase in review volume when using Starloop.
No business is perfect, and some negative reviews can help show consumers that you are only human. However, by making sure you are getting plenty of new, positive reviews, you can "bury" the negative reviews so that they don't do as much damage.
Starloop is a user-friendly solution with a straightforward dashboard that combines your Google and Facebook reviews. You can quickly see new reviews along with the star rating and customer details. With review monitoring and review reporting, you can save time and improve efficiency with each of the three pricing plans Starloop has to offer.
The most exciting and unique thing about the Starloop software is that Starloop plants a tree for every review you receive. This ethical incentive encourages customers to leave their feedback. They know that they are helping your business and doing their bit for the planet. Getting more genuine Google reviews with Starloop will prevent the damage that bad reviews can cause.