Have you received a dreaded 1-star review? If so, the best way to deal with a negative review is to respond promptly and address the issue politely. However, you may worry about the impact a bad review could have on your online reputation and star rating. Of course, a single review with negative content can potentially tarnish your brand. Therefore, knowing how to deal with a negative review will protect your brand reputation and increase customer trust.
Online reviews have a significant impact on your business. Research shows that 93 percent of consumers check out customer review sites before making a purchase decision. They rely on the average star rating and customers' opinions about your business. Other studies suggest that businesses with an online presence can "use rating systems in order to build trust and reputation in the online market."
Therefore knowing how to deal with a 1-star review is critical for attracting new customers, keeping loyal customers, and boosting your ratings in local SEO search results.
So, how should you tackle a 1-star review? Please read on to find out.
First, let's discuss if a single negative review is a reason for concern.
Should You Be Worried About a 1-Star Review?
Getting a 1-star review from an unhappy customer isn't cause for panic. This is because there are several ways to turn around a bad review. The key is to address the issue promptly and use it as an opportunity to show you care about customer experience. This way, you help avoid potential damage and instill confidence in potential customers.
Did you know that negative customer reviews can benefit your business? According to Forbes, one-star reviews can have three benefits for a business:
First—Negative reviews show authenticity and build customer trust.
Second—One-star reviews help online businesses grow and develop.
Third—One-star reviews inform customers, helping them make informed decisions.
Of course, getting many negative customer reviews is worrying. However, a single negative review among many 4 and 5-star reviews will not damage your brand reputation.
In short, don't let a one-star review get you down—use it as an opportunity for growth. With the right approach, you can turn even the worst reviews into valuable lessons that help your business flourish.
Why Respond to One-Star Reviews?
Negative reviews are challenging for businesses. But responding to them promptly and professionally is the only way to mitigate their potentially damaging impact. Your response shows you care about customer experience and sends positive signals to future customers. Also, addressing issues quickly and efficiently will help you repair damaged relationships with disgruntled customers.
How to Respond to 1-Star Reviews
The best way to deal with 1-star reviews is to reply professionally and tactfully. Even fake reviews require an appropriate response to turn an unfavorable review into a positive review. The right response may encourage the customer to amend or change their original review.
Of course, in an ideal world, a hard-working, successful business would only get a steady stream of 5-star reviews. Unfortunately, however, it's impossible always to please every customer. And sometimes things happen outside your control resulting in an angry customer writing a less than positive review.
Here are five ways to respond to a one-star review.
1. Reply promptly to 1-star reviews
It is crucial for business owners to respond to negative feedback fast. Many studies show that over half of consumers expect a response within seven days or less. Ideally, you should reply within 24 hours to a review with a 1-star rating. This action shows that you value customer feedback because you quickly address their poor experience.
To ensure you can respond quickly and efficiently, consider using a review management software platform like Starloop. This review tool lets you set up notifications to respond promptly to all types of reviews. Additionally, the review software sends invitations to your customers, inviting them to leave honest feedback on their experience.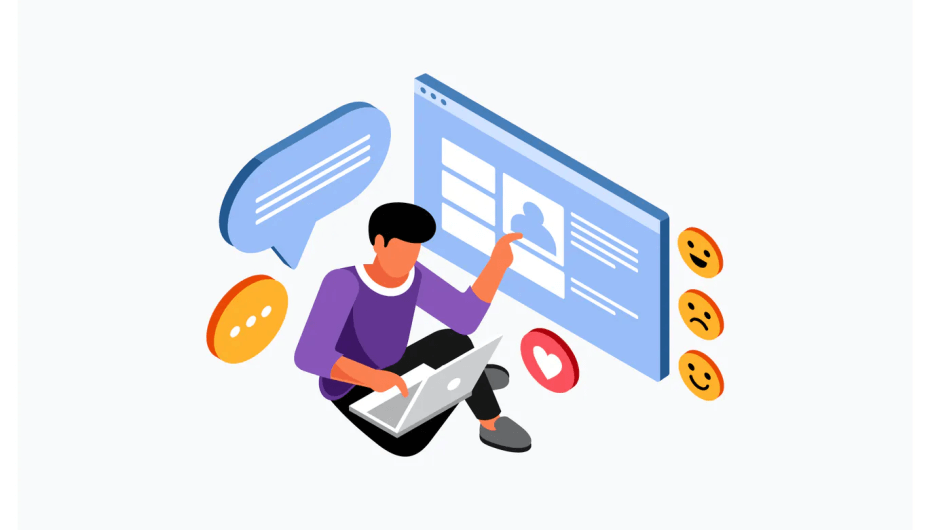 Related reading: How to respond to bad reviews (with examples)
2. Thank the reviewer
When responding to customer comments about their negative experience, an important step is to thank them for their time. Express appreciation for them taking the time to share their feedback—albeit negative. A respectful response shows you value their input and care about the customer experience.
Thanking a reviewer also creates an opportunity for further engagement. You can use this chance to provide additional information, ask questions, or invite them back to your business. An open dialogue can help build trust and create happy customers.
3. Take responsibility for the issue
Taking responsibility for the customer's concerns is crucial—legitimate or not. This means acknowledging their bad experience and frustration. Of course, the reason for the bad feedback may not be your fault. However, a simple apology can go a long way to restore a damaged relationship and show commitment to making things right.
Giving customers a voice and responding to their issues makes a positive impression and helps them feel valued.
Related reading: How to fix a bad review
4. Show commitment to excellent customer service
When responding to a 1-star review, it's crucial to demonstrate your commitment to excellent customer service. This means listening to feedback, understanding customer needs, and ensuring their experience with your business is positive. Therefore, offer to resolve the issue promptly. Then outline the steps you plan to take to prevent this from happening in the future.
5. Take the conversation offline if necessary
When replying to negative reviews, avoid a lengthy online conversation. Instead, direct the conversation offline. For example, you could ask the customer to contact you directly by phone or email. Or, if you have their contact details, call them directly.
Always show your commitment to providing high-quality customer service.
Use Starloop to Get More Online Google Reviews
Starloop is a review management tool designed to help your business manage customer reviews. The review tool sends automated messages and reminders inviting your customers to leave feedback. You also receive instant notifications of new reviews, allowing you to respond to all reviews fast.
Do you want to triple the number of business reviews you receive? If so, Starloop offers a special incentive for your customers. We plant a tree every time your customers write a review. This service maximizes the number of positive customer reviews you receive.
Why not sign up for your free 14-day trial today? You will be amazed at how easy it is to get more Google reviews. Then, if you decide Starloop is for you, you can choose from one of our attractive pricing plans. In addition, there are no lengthy contracts, and you can cancel anytime.