Being aware of Google's review policy allows you to leverage the power of online reviews. Most business owners know that Google reviews can significantly impact their business. Therefore, knowing how the Google review policy can affect your company's online reputation and success is crucial.
Google is the most widely used search engine, and its review platform is a powerful tool for online users. Studies show that online reviews affect the purchase decisions of 93 percent of consumers. Also, consumers want to share their experiences and opinions about your business after purchasing.
Positive reviews from real customers can boost your online reputation, increase your customer base, and positively impact your bottom line. Even negative reviews can benefit your business if you properly respond to negative feedback. Of course, fake reviews can be a problem. However, you can flag phony or abusive reviews so Google can delete them.
This article tells you all you need to know about the Google Review Policy and how it can affect your online presence.
What Is Google's Review Policy?
Google's online review policy ensures accuracy and fairness in online reviews. The policy outlines guidelines for how businesses can respond to customer feedback, flag inappropriate content, and protect against fake reviews. It also covers best practices for using Google's review platform to maximize the impact of authentic reviews from customers.
The online review policy for a Google Business Profile (formerly "Google My Business") can be divided into two sections. First, the types of content Google doesn't allow. Second, guidelines on how business owners can get more reviews.
Google's Review Policy: Restricted Content
Regarding the posting of content, Google has strict review guidelines to ensure customer feedback represents their genuine experiences. Therefore, user-generated content with offensive, illegal, or restricted content will not show up.
Here are some ways Google's review policy can affect your online reviews.
Spam and fake reviews
Google's review policy prohibits spam and fake reviews. These fraudulent practices deceive prospective customers and undermine the credibility of the review system. Therefore, only legitimate reviews can be posted online in a Google Business profile.
Here is what constitutes fake and spam reviews in Google's policy:
Buying reviews
Posting reviews with the intention of harming a business's reputation
Writing reviews that don't accurately represent the user experience
Violating Google's review policy can result in severe consequences. When Google filters detect spam and fake reviews, it removes them. In some cases, Google can suspend accounts. So, it's good to remember that all fake reviews—good or bad—are illegal.
Off-topic review content
Google's review policy ensures that content is relevant and useful to potential customers. Off-topic content is any discussion or commentary unrelated to the business or the customer's genuine experience.
Here are some examples of off-topic content that Google policy restricts:
Political commentary
Personal rants
Unrelated information to the business in question
Mentioning other businesses in the review
Google typically removes reviews that violate this policy. Therefore, a customer going off-topic could be why some reviews are not showing up.
Therefore, it's vital to be aware of this policy and encourage customers to provide genuine, relevant, and constructive reviews. These will serve as social proof for your potential customers.
Restricted content in business reviews
Google's review policy includes restrictions on certain types of content. These restrictions aim to maintain a safe and respectful online environment for all users. Google's policy states that they remove reviews with inappropriate content to comply with their policies or legal obligations.
Here are some examples of restricted content and inappropriate reviews that can result in review removal:
Promoting alcohol, gambling, financial, and pharmaceutical services
Offensive language
Personal attack
Adult-themed content or adult services
Derogatory content
Explicit language
Gory content
Promoting dangerous activities
Additionally, reviews that falsely claim to be from someone else or attempt to deceive readers are not allowed under Google's review policy. For example, you cannot ask employees to leave positive feedback as that is a conflict of interest. Reviews must reflect genuine feedback from customers.
If you have a review request strategy, then it is vital to avoid encouraging customers to include prohibited content.
Illegal content in online business reviews
The Google Reviews Policy ensures a safe and informative environment for users. Therefore, reviews with illegal content do not appear on a Google Business profile. To maintain the integrity of the platform, Google does not allow any reviews that promote or endorse activities such as the following:
Content related to terrorism
Promoting illegal or criminal acts
Images of gratuitous violence, sexual exploitation, or other illegal content
By enforcing these guidelines, Google aims to create a trustworthy and reliable platform for customer reviews.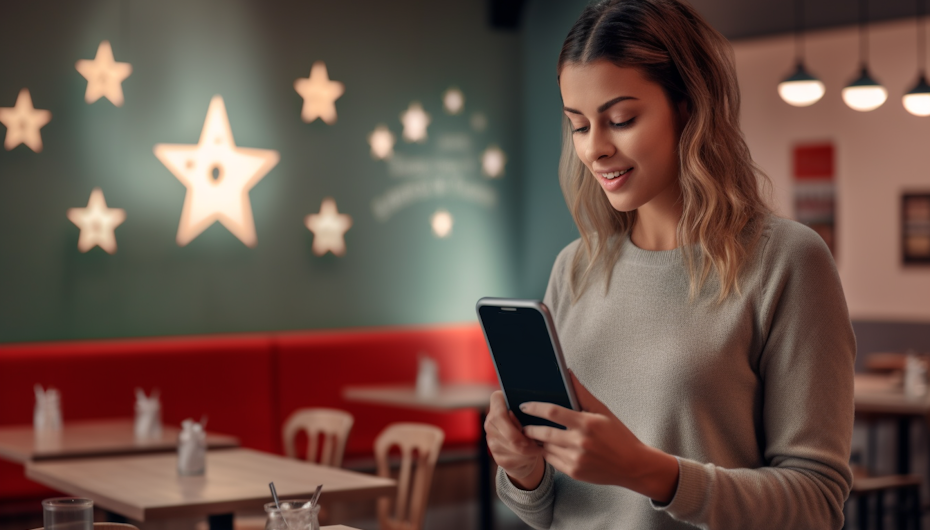 Google Review Policy for Business Owners – What You Can and Cannot Do
The Google Reviews Policy also affects how you get new customer reviews. Obviously, buying reviews is not a good idea as this activity goes against review policy requirements and is illegal. But there are other strategies to get reviews to be aware of.
Can I ask for Google reviews?
Yes. Google actively encourages business owners to ask customers for reviews. Your happy customers will be willing to share authentic feedback about their experiences. Positive reviews are essential for attracting new customers and building trust with existing ones.
Can I offer incentives for Google reviews?
No. The Google Review Policy prohibits offering rewards, financial incentives, or gifts in exchange for reviews. It's a policy violation because it amounts to a deceptive review practice. In essence, you are buying reviews—even though they may be honest reviews, the review content may be biased because of receiving a reward.
There are better ways to encourage product reviews from your customers. For example, a review management tool like Starloop plants a tree for every review you get. This encourages more people to leave feedback and complies with Google's review policy requirements.
Can artificial intelligence write reviews for me?
No. Getting an AI bot to write customer reviews violates Google's guidelines. This is because all types of reviews must represent real customer experiences.
Can I filter negative reviews on my Google Business Profile?
No. Filtering reviews with customers' negative experiences is called review gating. Because Google wants online reviews to reflect your business accurately, your Google Business Profile displays all reviews. Of course, if you provide excellent products and services, your review profile will show positive experiences.
How Do I Get More Google Reviews?
The best way to get more customer reviews is to use a review management platform like Starloop. This review tool sends automated review requests to invite your customers to leave feedback.
With a few clicks, your customers can share their feedback about their real experiences. We also plant a tree for every review you receive as a Google-friendly incentive.
Starloop also sends follow-up emails as a reminder if the person forgets. This way, you can get more genuine customer reviews, improve your average star rating, and boost your online reputation.