Are you considering buying Google Reviews to give your business an edge? Of course, it can be tempting to purchase online reviews. After all, getting more positive reviews has many benefits for your business. And getting more customers is just one of them. But before buying online Google reviews, you should consider the consequences.
👉 ALERT: Click for updated Guide: How To Buy Google Reviews
This article discusses four compelling reasons why buying Google business reviews is never a good idea. We will also show some free ways of getting real online reviews to boost your business's reputation and customer base.
So let's dive into this question: Should You Buy Google Reviews?
Definition of Google Reviews
Google reviews are customer opinions and feedback posted on your Google business profile. Customers could leave positive reviews with a 4 or 5-star rating. However, unhappy customers could leave a negative review and only give your business a 1-star rating. The reviews are visible, and you cannot edit them.
First, it's important to note that buying Google Reviews is against Google's terms of service. Therefore, Google could penalize your business with lower rankings or remove your Google Business Profile (formerly Google My Business).
The Benefits of Google Reviews
Google reviews are a great way to boost your business's visibility online and attract potential customers. Authentic reviews help build customer trust by providing authentic testimonials from real people who have used your products or services. Customer reviews also allow you to address customer complaints or concerns.
Therefore, consumers use genuine reviews to help them make buying decisions.
So with all these benefits, it's no wonder why legitimate reviews are so important for your business.
How to Buy Google reviews?
The simple answer is yes—you can buy Google reviews. If you type into Google "buy Google reviews," you will find thousands of results with "the best place to buy…", the "best sites to buy…" or "buy real reviews…" Therefore, there is no shortage of companies selling reviews to clients.
But before you consider buying a ton of five-star reviews, you should consider the long-term implications. Even if buying reviews boosts your SEO rankings, the results will be short-lived. Ultimately, you waste time and money and put your business reputation on the line.
Related reading: The pros and cons of buying fake reviews.
4 Compelling Reasons Not to Buy Google Reviews
Just because you can buy Google 5-star reviews doesn't mean you should. Buying reviews means they are false reviews and have implications for fraudulent activity. All types of reviews not representing real customer experience are considered fake content.
Here are four reasons why you should avoid purchasing reviews or offering monetary incentives or gifts to customers in exchange for reviews.
1. Buying reviews violates Google's review policies
Google wants review content to reflect a customer's genuine experience at your business location. Here are some snippets from Google's policy on what they classify as "fake engagement":
Paying for reviews that don't represent a legitimate experience
Asking customers to leave a positive review
Prohibiting customers from writing about their negative experiences in review content
2. Purchasing online impact rankings in local search engine results
Google's search algorithms can detect fake reviews. If Google discovers that you've purchased reviews, you will probably see a sharp drop in your local search rankings. Here is what Google says: "Our machine-learning algorithms scan contributions to detect policy-violating content."
Therefore, it's best to take the time and get authentic reviews from real customers. This ensures that the reviews are accurate and reliable. In the end, this will benefit both your ranking in local search results and customer satisfaction.
Related reading: How to avoid the pitfalls of buying online reviews.
3. Buying reviews has serious legal implications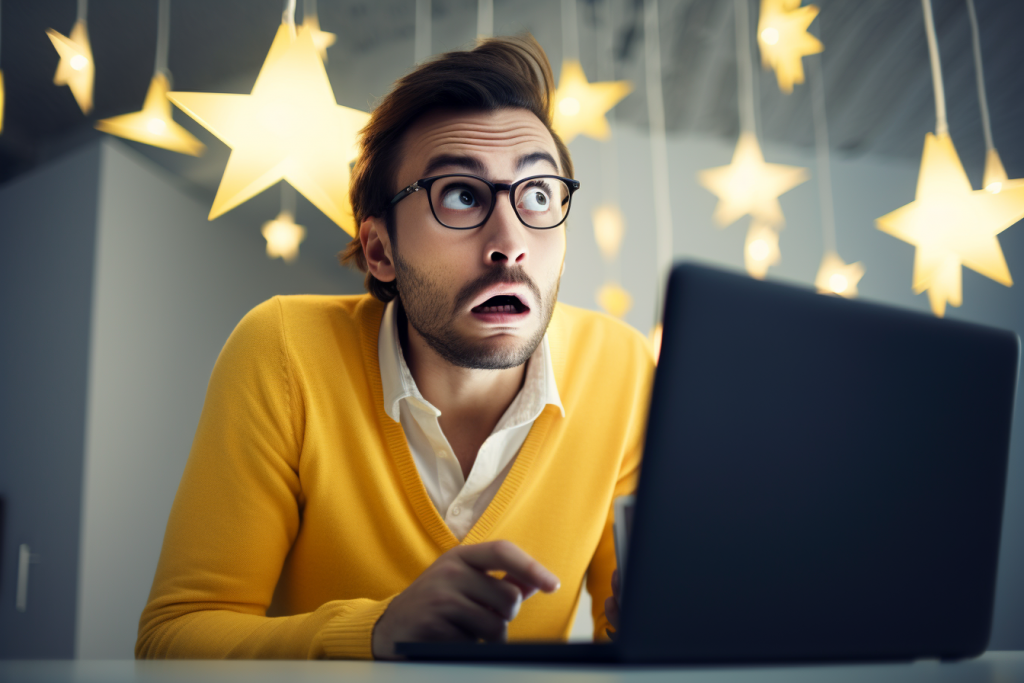 High-quality Google reviews are a great way to boost your business's reputation and attract future customers. However, it's important to remember that fake or purchased reviews are against federal law. The Federal Trade Commission (FTC) is serious about protecting consumers from fraudulent practices, including buying Google reviews.
According to the FTC website, you could face hefty fines of up to $43,792 per violation. Yet another reason why buying reviews is a terrible idea.
4. Buying fake reviews can ruin your online reputation
Buying reviews from unscrupulous companies can seriously harm your reputation. Think what buying a Google review says about your confidence in your business model—you must rely on fake information and fraudulent reviews to sell your product.
People are savvy enough to tell the difference between honest feedback and when a review is fake or has been purchased. This tarnishes your reputation and could lead to losing customers and potential business.
There's another way that buying reviews can harm your reputation. You miss out on valuable customer feedback that could help them improve your business credibility. Even if you get negative feedback, it is still valuable information you can use to improve your business.
Related reading: How to reply to negative reviews.
How Starloop Can Help You Get More Google Reviews
Getting more reviews is crucial to give your business a competitive edge against the competition. And your happy customers will be willing to leave positive feedback on review platforms in response to excellent service. But how can you encourage your loyal customers to leave reviews online?
Starloop is a review and reputation management tool that helps you get more reviews from customers. The review software is easy to set up and manage reviews. After entering the customer's email address, Starloop sends a message inviting them to leave genuine feedback. The review process is straightforward, making it easy for your customers to leave a review.
To encourage more reviews, Starlooop offers ethical incentives to customers that align with Google's policies. We plant a tree for every review you receive. This has helped out members triple the number of online reviews received.
Do you want to get more reviews today without buying them? Do you want to boost your online credibility and influence purchasing decisions of potential customers? If so, why not sign up for a free 14-day trial today?
There are no lengthy contracts, and you are free to cancel at any time. What's more, we have pricing plans to suit any budget and size of business.