Do you have negative or fake reviews on your Google Business Profile you want to delete? Unfortunately, a bad review impacts your overall star rating and potentially harms your business reputation. So, deleting a bad review on Google should be a top priority. But you may ask: how can I delete an online review?
Online reviews are an integral part of every business. Potential customers search online Google reviews to make purchasing decisions. They want to see what your customers say about your business, products, and level of service. Therefore, every review and star rating contribute to your online reputation.
A review strategy to get a steady stream of positive reviews can you negate the impact of a few negative reviews. However, fake reviews and bad reviews can slip through the cracks. Unfortunately, leaving bad reviews from angry customers on your review profile can impact your reputation.
Fortunately, you can take steps to delete negative reviews from your Google Business Profile. In this article, we will guide you through the process of identifying and deleting harmful reviews. You will also learn how to ensure you have a positive review profile.
Ways to Spot a Fake Google Review
Before trying to delete a Google review, you must ensure it's fake. Unfortunately, unfair reviews, inappropriate content, and personal attacks in online reviews are common issues for many businesses. And false reviews can have a detrimental impact on your online reputation.
Here are some ways to spot a fake Google Review:
Check the reviewer's profile to determine if it is an anonymous account or has few details.
Analyze the language used. Fake reviews tend to lack detail and use too many superlatives.
Check the reviewer's history. Do they always leave overly-negative reviews? If so, it could be fake.
Look at the review content. Do the descriptions match the products or services your business provides? Users are typically specific if they have a legitimate complaint.
Can You Delete a Google review?
Yes, you can delete a Google business review. However, you can only remove the review if you wrote it yourself. Unfortunately, as a business owner, you cannot delete Google reviews your customers leave. Also, you cannot delete a fake online review by yourself. Instead, you must flag the offending review for Google to delete it.
Types of reviews that Google will delete include the following:
Anonymous accounts or accounts with few details
Contains inappropriate or illegal content that violates Google's strict content policies
Descriptions that don't match the products/services of the business
Reviews written by the business owner or employees (current or former)
Off-topic reviews or irrelevant content
Reviews containing links to other websites or products
Remember that a bad review isn't fake if the content reflects real customer experience.
How to Delete Google Reviews of Your Business
Knowing how to remove reviews from your Google Business Profile is important. Your business receiving negative reviews on its Google Business Profile can affect your online reputation and potential customers. While positive feedback can help attract new customers, negative reviews can push them away.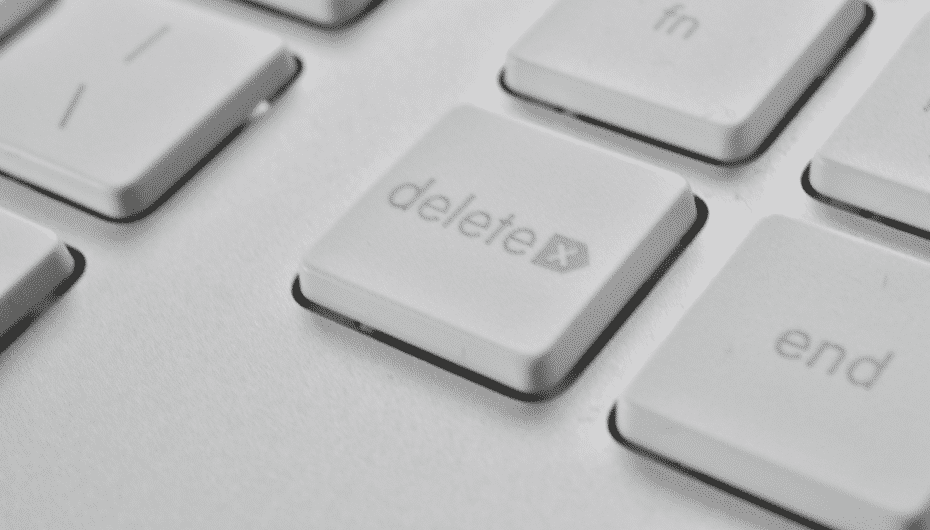 Flag a Google review for removal
You can ask Google to delete a fake or inappropriate review by flagging it. All you have to do is log into your Google My Business. Next, visit the Reviews tab on your dashboard and find the offending customer review. Next, click the three-dot menu, and select "Flag Review." Google will then assess the content and take the appropriate action.
However, only if Google decides the content violates their review policies will they delete the review.
Related reading: 3 ways to flag a fake Google review.
Ask the customer to delete their review
It may be possible to ask a customer to remove or change their review. Of course, you must give them a valid reason for doing this. Therefore, it's best to address the issue before asking them to delete the review. For example, you could offer compensation, a replacement product, or outline the course of action you plan to take.
Suppose the reviewer wrote a review on the wrong business. For example, they may have mixed you up with a similar business. In that case, you can contact them to explain the situation and why the review was unjustified or inaccurate. You could then request them to remove the inaccurate review.
Remember: Google reviews must reflect the genuine experience of each customer.
If you ask a customer to delete a review, always use a polite tone and a courteous and professional manner.
What If You Cannot Delete a Google Review?
Trying to delete reviews from your Google Business Profile is tricky. Of course, receiving positive feedback can boost your online reputation, but unfortunately, negative reviews can be damaging. However, there are several ways to negate any potentially damaging impact of negative feedback online.
Here are some best practices to ensure fraudulent reviews or offensive content on review sites don't harm your business.
Have a review strategy
Have a review strategy to encourage happy customers to leave positive reviews. This could involve asking every customer to leave a review. Or you could use review software to send emails or SMS reminders. A steady stream of positive reviews is the best way to hide negative ones.
Respond to all reviews
Your review strategy should involve responding to every review. For example, genuinely thank customers for leaving a positive review. Their genuine reviews can help boost your credibility.
However, responding to all negative reviews that reflect a bad customer experience is crucial. Always begin by thanking the reviewer for their feedback and acknowledging their concerns. Then, address specific points from the review and offer solutions or apologies where necessary.
It's also vital to respond to spammy reviews or fake content. Unfortunately, even though you flag spam reviews, they still appear on your review profile for a few business days until Google deletes them.
Related reading: How to respond to negative reviews.
Excel in customer service
Providing excellent service or products will always result in more satisfied customers. Therefore, you can minimize the number of unhappy customers by excelling in excellent customer service.
How Starloop Can Help You Get More Reviews
Starloop is a trusted review management tool that helps its members triple the number of reviews. Not only is Starloop user-friendly, but it also encourages your customers to leave a review. Also, you can take advantage of a 14-day free trial and there are no lengthy contracts should you decide to pay for the service.
Why not sign up for a free, no-obligation trial today? Then, your business can start getting more genuine reviews from happy customers, boosting your online reputation, and attracting future customers.