How much is your business reputation worth? Your reputation is one of your greatest assets. Because businesses live and die by their reputation, it is worth protecting it at any cost. But what is the real cost of having a reputation management strategy? Does investing in managing your online reputation bring rewards?
The rise of online shopping and social media mean that reputation management has become far more complex. In the past, companies could rely on word-of-mouth marketing. And that type of marketing was only among a small group of acquaintances. Now, thanks to social media, the whole world can read what others are saying about your brand—good and bad.
For most consumers, online reviews are the go-to source of information. Reviews provide valuable feedback on what people think of your product and service. There is hardly anyone who buys a product online or in a "brick and mortar" store who doesn't read online reviews. So, online reviews are essential for your reputation management.
Why Care About Reputation Management?
Your business's success relies on your ability to manage your reputation—more specifically, your online reputation. Online presence includes everything that appears on the internet with regards to your business. It includes your website, your reviews, and how you respond to customer queries and reviews.
Taking care of your reputation allows you to attract more traffic to your website and physical location. The increase in traffic then converts into more sales and higher profits. Neglecting reputation management will encourage potential customers to go to your competitors.
Related reading: How to develop a reputation management strategy.
The Cost of Reputation Management
When talking about the cost of reputation management, the real question is this—can you afford not to manage your reputation? According to Forbes, a business can lose 22 percent of its revenue if customers read negative information. Also, 97 percent of business owners say that online reputation management is crucial to their business success.
Negative reviews can do much to harm your reputation. After all, people put as much trust in reviews as recommendations from friends. Also, studies show that four or more negative reviews can cause a 70 percent decrease in sales.
On the other hand, positive reviews add fantastic value to your reputation. Readers trust online reviews and feel more confident in their purchasing decision. How you handle reviews is a vital way to manage your reputation. Responding to positive, neutral, and negative reviews shows readers how you care for your customers. You actively show that you're invested in making your business better. It also gives you the chance to excel at customer service and turn bad reviews into positive ones.
Related reading: Reputation management mistakes you must avoid.
Why Online Reviews are Ideal for Reputation Management
Online reviews are ideal for reputation management because of how popular they are. Statistics show that 93 percent of consumers read online reviews. Most consumers agree that online reviews influence their purchase decision.
Positive reviews are contagious, and they encourage others to leave reviews. And more reviews lead to better SEO and search engine rankings. This form of free advertising is a great way to boost your reputation.
Why Reputation Management Software is Worth the Investment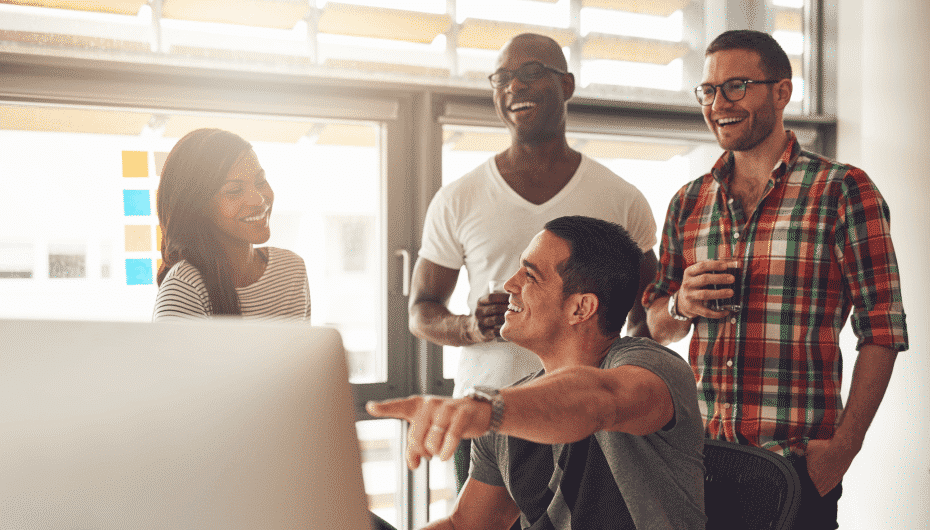 Statistics clearly show the cost of neglecting reputation management. Having a poor reputation means it's harder to attract new customers. And getting new customers is more challenging than taking care of those you already have. Furthermore, the process of asking for reviews, checking each review site for recent reviews, and responding to all of them is too time-consuming.
Related reading: How to delete bad reviews.
Reputation management software helps you unify reviews, automate processes, and stay on top of your reviews.
The Cost of Reputation Management Solutions
Let's look at four of the most popular reputation management solutions of 2021 and consider the features and the investment.
The cost of Podium for reputation management
Podium has a broad range of features that go beyond review management. You can create surveys, collect data, and gain insights on customer behavior and sentiment analysis.
In terms of online reviews, Podium allows you to send automated review requests for customers to leave reviews on Google, Facebook, and industry-specific review sites. You can manage all your reviews from one dashboard. From here, you can reply to your reviews.
Unfortunately, there's no pricing information for Podium—something that raises a red flag. You also need to sign a one-year contract, and there is no free trial. So, Podium could be a costly way to manage your reputation if it doesn't suit your needs.
Pros:
It helps to gain more reviews
The live chat helps with customer engagement
Once you have mastered all of the features, you can save a great deal of time
Cons:
Potentially high prices
There may be too many features for small businesses
You may pay for features you never use
Birdeye reputation management software cost
Your customers can choose from over 150 review sites to leave their reviews. This platform is customer experience centered with live chat and collecting real-time customer feedback. It gathers data from review sites as well as social media and then provides sentiment analysis.
You can also create surveys and campaigns and take advantage of an information-packed business reputation report. To help with collaboration, you have one inbox that contains both customer and team messages.
The cost of Birdeye is steep. The basic package is $299 per month per location, and this only includes business listings and review management. The professional package goes up to $399 but does have interactions. For all the features, Birdeye creates a customized price.
Pros:
The integrations allow you to get a lot more out of the platform
You can track reviews from multiple locations from one site
They offer excellent customer support
Cons:
The pricing plan only makes it suitable for small businesses companies
Many features are unnecessary for small businesses
Starloop— Reputation management solutions
Starloop has a reputation for being one of the most straightforward reputation management software solutions. Setup takes just a few minutes, and you are ready to start sending automated emails and texts for reviews. Your customers can leave reviews on Google and Facebook. From the visual dashboard, you can see your reviews and where they have been left.
The unique feature about Starloop is its ethical method to motivate customers to leave reviews. For every review your customer leaves, Starloop plants a tree. This is beneficial in two ways—customers want to help save the environment, and they can see your dedication to being a green company.
Related reading: How to leave a review and plant a tree.
Another reason to love Starloop's simplicity is the price. The cost is just $194 per month regardless of your business's size or the number of locations. You can experience all the features with a free, no-obligation trial.
Pros:
One of the most straightforward solutions to get more online reviews
Starloop has already planted more than 52,000 trees
The team are soon to add new features like APIs and widgets
There is no contract, and a 30-day money-back guarantee gives you peace of mind
Cons:
It doesn't have features like surveys and sentiment analysis
ReviewTrackers to manage your online reputation
ReviewTrackers is another user-friendly reputation management software. You can see your reviews and respond to your Google and Facebook reviews from one location, plus the benefit of social monitoring. You can also use ReviewTrackers to share reviews.
The software also includes integrations as well as business tools like SEO ranking and customer acquisition. With the employer brand packages and white labels, it becomes easier to create a more substantial online presence.
ReviewTrackers provides here little information on pricing, which indicates it could be expensive. If you want to use review sites other than Google and Facebook, you will have to upgrade from the Lite package. For some businesses, the costs could become substantial.
Pros:
There is a free trial, live online support, and webinars
You can get all of your reviews sent to your email
It's easy to extract data and share reports
Cons:
It is sometimes a little slow for reviews to appear, which makes it challenging to reply quickly
Starloop— A Cost-Effective Way to Manage Your Reputation Online
The question isn't how much reputation management software is going to cost you. You need to ask yourself this: can afford not to manage your online presence? Of course, there's no need to overcomplicate your system or even overspend.
Starloop is an excellent solution that is both cost-effective and produces amazing, fast results. It makes it easy for you to quickly generate new, genuine, and positive reviews while also combining the two most popular review sites in one dashboard.
No longer do you have to come up with meaningless gimmicks to encourage reviews or awkwardly ask your customers. Starloop makes it easy to invite customers to leave reviews and just as easy for customers to leave reviews. At the same time, you and your customers can take pride in the part you play in helping the environment.