Google reviews are a critical factor influencing purchasing decisions. Your potential clients want to make an informed decision before they part with their "hard-earned cash." And how do they do this?
They check online reviews to see how well customers rate your products or services. Therefore, all your Google reviews must be credible.
Genuine reviews boost your brand's credibility. However, there are several ways that the wrong kind of reviews could harm your reputation.
For example, your competition could post fake reviews to undermine your brand. Or disgruntled customers could leave negative feedback. Worse still, you could buy bogus reviews to improve your review profile.
How can you ensure that online reviews on your Google My Business profile are credible? What should you do if you find untrustworthy reviews? How can you get more credible Google reviews to strengthen your brand reputation? Please read on to find out more.
The Importance of Credible Online Reviews
Online reviews are a great way to get feedback on your business. They can help you improve the quality of your products and services and increase sales. But more importantly, Google reviews influence a potential customer's buying decision. So a few bad reviews could result in a drop in sales.
And it's not just the quality of reviews that is important. Customers are interested in the number of online reviews they read. And reviews must be relevant, meaning you need a steady stream of testimonials to make a positive impact.
Here are some facts showing the importance of getting credible online reviews:
Because consumers pay so much attention to what people are saying about you online, you must ensure your reviews are credible.
Are Google Reviews Credible?
Google uses several methods to identify and remove bad reviews from its platform. These include automatic detection of suspicious activity, manual removal by human reviewers, and removal of illegal or offensive posts when required by law. Business owners can also take steps to flag fake reviews so Google can remove them.
Of course, some fake reviews can slip through the net. However, spotting obvious phony reviews with jumbled names, lousy spelling, and generic comments on your Google profile is highly frustrating for small business owners.
However, it's important to remember this fact: whether the reviews are positive, negative, or downright fake — consumers believe online reviews are credible.
For example, studies show that nearly 90 percent of consumers trust online reviews as much as personal recommendations. Therefore, it's crucial to learn how to deal with untrustworthy reviews to minimize their impact on your brand's credibility.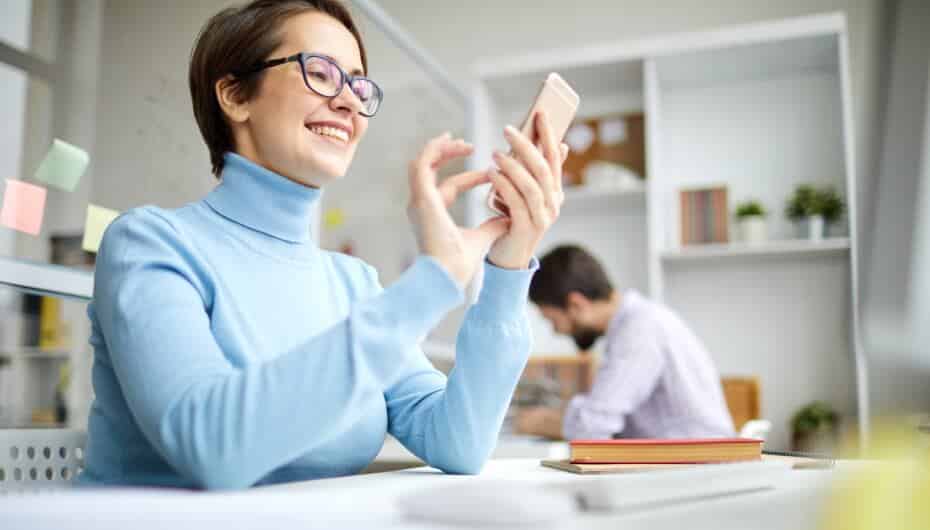 How to Spot Untrustworthy Reviews
Considering the importance of Google reviews, it's crucial to ensure that reviews are a true reflection of your business. Therefore, you must know how to spot suspicious reviews. But some untrustworthy reviews are more challenging to spot than others. And it's good to remember that not all negative reviews are fake if the customer's feedback is honest.
Here are a few tell-tale signs to spot an untrustworthy review that requires further investigation.
You can't find the customer: There is no record of the buyer in your customer database. But, of course, someone could have bought a gift for someone else or used a new profile.
Generic comments: Fake reviews tend to be short and generic without much substance.
Reviewer always writes negative reviews: It's a good idea to check their profile to read their other reviews. Are they all suspicious? This could be a red flag.
The review timeline doesn't add up: Has the reviewer "bought" multiple items across the country in a short space of time? That is highly suspicious, making their review untrustworthy.
The review is not credible: This can happen if the reviewer comments on items or services you don't provide. So, maybe it's a case of mistaken identity.
Bad spelling and grammar: Most genuine customers take pride in their reputation and won't write reviews with glaring grammatical or spelling errors.
Lack of other reviews: Are you the only business for which the reviewer has left feedback? Is it from a new Google account? Did they leave a one- or two-star review without any elaboration? If so, it's worth flagging the review for Google to remove.
The Black Market of Phony Review
Unfortunately, there are many ways to buy fake customer reviews. In fact, type "buy online reviews" into a search engine, and Google will tell you where — or at least give you links to unscrupulous websites selling fake reviews. Some businesses will pay for a good review, thinking they will boost credibility. However, usually, the opposite happens.
Buying reviews or offering monetary incentives for a good review goes against Google's review policy. And not only can the average person spot fake reviews, but Google could also close your account or report you to the authorities. Google classifies these fake reviews as:
Fake engagement: Posting content that doesn't accurately reflect an actual customer experience.
Impersonation: Fake content that pretends to be an authoritative, trustworthy resource.
Misrepresentation: A false or misleading account of the description or quality for goods or services.
Misinformation: Inaccurate health information that aims to deceive consumers.
Responding to Reviews Adds Credibility
Replying to untrustworthy reviews is the best way to protect your credibility. Customer reviews can determine your reputation. But just as important is the way you respond. Consumers can quickly assess reviews for credibility. If you spot red flag signs, so will your customers.
Here is a great way to respond to a potentially fake or untrustworthy review:
Dear [customer name]
Thanks for your feedback. We're always looking for ways to improve our service, and reviews from our customers are helpful. However, we have no record of the sale. Please provide us with an order number so we can look into the issue. You can also contact us directly at [email address] so we can be of further assistance.
Related reading: How to respond to fake reviews.
How to Promote Reliable Reviews
Positive reviews are an excellent way to boost your brand reputation and get instant social proof. Honest reviews from genuine customers strengthen your credibility. And prospective customers read testimonials. Therefore, sharing reviews across all your marketing channels — social media platforms, your website, and email campaigns — is vital.
Get Started With Starloop to Get More Credible Reviews
Starloop helps businesses grow by increasing the number of real customer reviews. Our review management system enables you to take a proactive approach to get more business reviews. And getting more online reviews is crucial for minimizing the impact of potentially harmful negative and bad reviews.
So how does Starloop save you time and maximize the positive impact of good reviews and customer feedback?
Starloop sends automated email or SMS invitations to your customers. The message invites your customers to leave feedback by clicking on a link. This allows the customer to share their experience. You then receive a notification of a new review, giving you the chance to respond appropriately.
One crucial way Starloop saves you time is by sending out friendly reminders. Let's face it, we're all busy, including your customers. So, sometimes all it needs is a gentle nudge for them to leave a positive review.
As a Google-friendly incentive to leave a review, Starloop has a unique offer. We plant a tree for free for every review you receive. This assures your loyal customers that their reviews will positively impact the planet and your business.
To get started, you can use all the features of Starloop for free during the first 14 days. After that, you can decide whether you want to continue getting more credible reviews from your customers.
We are sure that one of Starloop's attractive pricing plans will meet your budget. And it's reassuring to know that you're not locked into a lengthy contract.