Are you a small business owner looking to master managing online reviews? But do you know the essential dos and don'ts that can make or break your online reputation? This guide to online reviews has strategies to help you navigate the world of Google reviews successfully.
Online reviews are a powerful tool for business growth. But there is a tendency only to respond to negative or bad reviews. But did you know your online reputation depends on responding to every comment?
These reviews can greatly impact on your company's reputation, whether positive or negative feedback. Google reviews also influence potential customers and have a meaningful impact on their purchase decisions. Therefore, knowing how to respond to comments on online review platforms effectively is crucial.
There are certain dos and don'ts to be aware of when it comes to online review responses. Your response can build trust and loyalty. Or it could damage your reputation further.
This article provides valuable insights on how to handle feedback from your customers professionally and effectively.
Why Respond to All Online Reviews
Responding to all online Google reviews—positive, negative, or fake—is crucial for your business. It shows appreciation to satisfied customers and boosts your online reputation. Also, you show prospective customers your commitment to customer satisfaction.
Engaging with negative reviews from unhappy customers provides an opportunity to address issues and potentially turn critics into loyal supporters.
What about responding to fake reviews? Prompt responses to bogus reviews help protect your business's reputation. You can address the false information to inform future reviewers you're committed to authenticity and customer trust.
How to Respond to All Types of Reviews From Customers
When responding to customer reviews, maintain a consistent and polite tone. For positive reviews, express gratitude, and enthusiasm. Address negative reviews with empathy, offer solutions, and invite offline communication. When dealing with fake reviews, professionally dispute them with evidence and flag the fake review for deletion.
Responding to positive reviews
It's vital to respond to positive reviews from happy customers. You should express genuine gratitude for the customer's kind words. Personalize your response by mentioning specific aspects they appreciated. This shows your appreciation and encourages a positive relationship and loyalty with satisfied customers.
Positive review response example:
"Thank you so much for taking the time to share your positive experience with us! We're thrilled you enjoyed our [PRODUCT/SERVICE] and found [SPECIFIC ASPECT] useful. Your kind words are a great source of motivation for our team. We look forward to serving you again soon."
Responding to positive comments in reviews allows you to include important keywords relevant to your business.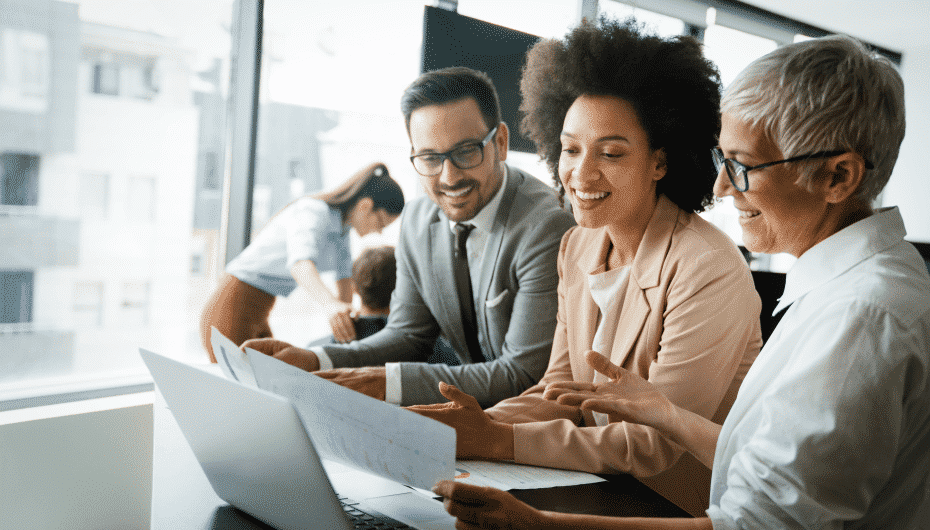 Responding to negative reviews
Responding to negative feedback is essential because it shows your commitment to customer satisfaction and improvement. Acknowledging concerns publicly demonstrates transparency and may appease dissatisfied customers. You can also try to resolve issues. This strategy can turn critics into loyal advocates while maintaining a positive online reputation.
Should you be worried about a few negative reviews? Research shows negative customer reviews can boost sales and help establish trust—if you respond properly. Extensive research has also shown that 4.2-4.5 stars is the ideal star rating.
Negative review response example:
"We are sorry to hear about your recent negative experience with us. Your feedback is invaluable in helping us improve, and I appreciate your honest input. We take your concerns about [MENTION THE ISSUE] seriously and will work to address the issues. Please contact us directly at [YOUR CONTACT INFORMATION], and we'll do our best to make things right."
Related: How to turn a bad customer review into an excellent customer experience.
Responding to neutral reviews
Responding to every type of review is vital for your online reputation. But how can you respond to a 3-star review? From one point of view, the customer wasn't disappointed. However, they didn't have such an amazing experience to leave a 4-star review, thus boosting your brand reputation.
Responding to neutral reviews shows you care about customer feedback—even when satisfaction is moderate. You still have the opportunity to convert lukewarm customers into loyal customers.
Neutral review response example:
"Thank you for sharing your opinions, and we appreciate your highly appreciated feedback. We are glad to hear that you [MENTION POSITIVE EXPERIENCE]. But we noticed you [MENTION NEGATIVE EXPERIENCE]. We would love to put things right. Please contact us on how we could make the experience better."
Related: How to respond to 3-star reviews.
Responding to fake reviews
Responding to fake reviews is vital to protect your business's reputation and integrity. Addressing the bad review demonstrates transparency and commitment to authenticity. Remember, prospective customers are reading your responses and forming opinions. Even though the review is bogus, it can still harm your online reputation.
Additionally, it's vital to flag reviews with fake content for removal. Review sites want to maintain trust and transparency with their users. Therefore, they will take down offensive, misleading, or untrue reviews.
Fake review response example:
"Thank you for sharing your comments with us. We value all feedback from our customers. However, we could not find any information about your sale after checking our records. Please contact us so we can help resolve the issue."
How to Respond to Google Reviews
Starloop is review management software to help businesses respond to all reviews. This powerful tool streamlines the review generation process by sending automated customer review requests. It also makes it straightforward for customers to leave reviews. This increases the likelihood of positive feedback.
Starloop can have a positive impact on your online review profile. Our unique incentive of "planting a tree for every review" encourages more of your happy customers to share their opinions and leave a 5-star review. That is why Starloop members triple the number of online reviews they receive.
Sign up for a free Starloop trial and generate more 5-star reviews today. Our automated review generation system lets you quickly and easily gather valuable customer feedback and improve your Google Business Profile rating.