Do you want to find the best and easiest ways to get more online Google reviews? If so, you are not alone. Successful businesses understand the importance of getting Facebook and Google reviews. A good review profile helps to boost local SEO search rankings, attract future customers, increase sales, and strengthen brand awareness.
Unfortunately, getting more online reviews for your business or product can be tricky. Managing a review campaign can be time-consuming. And some reputation management software can be expensive for small businesses. However, the good news is that there are several ways to get customer reviews for free or for very little money.
Why Customer Reviews Are Vital for Your Business
Genuine reviews from customers on your Google business profile can significantly impact your online success.
Studies show that most consumers check out online review sites and Google business profiles before engaging with a business. In fact, 93 percent of consumers say that reviews for products influence purchasing decisions. In addition, Google says that favorable reviews can help build customer trust in your brand, increase sales, and improve local SEO rankings.
However, you need more than just a few positive online customer reviews to make an impact. You need lots of reviews. According to statistics, the average consumer expects 112 online product reviews when shopping online.
Creative Ways to Get How to Get More Online Product Reviews
Creative ways to get more online product reviews can greatly increase customer engagement and build trust in your brand. Let's look at 11 ways to attain more customer reviews.
1. Make getting reviews from customers super easy
The online review process should be straightforward for customers. The easiest way is to provide a direct link to your business profile. And think about how long it takes a customer to write a review on a third-party review site. Ideally, the customer should only need to make two or three clicks during the review process.
Related reading: Why reviews on Google disappear.
2. Ask customers for reviews on Google
The easiest way to get more reviews is to ask happy customers to leave feedback. You can ask them in person after the purchasing process. Or you could send emails asking for reviews after customers make a purchase or contact customer support.
4. Use "leave us a review" cards
Business cards with a review link or QR code to a review website are a great way to get more reviews. You can use a URL shortening site like bitly.com to customize the link and make it easy to remember.
5. Start a review email campaign to get more reviews
An email marketing campaign could help see a flood of new reviews coming in. For example, you could send personalized SMS messages or on social media. Or, you could try sending emails to your current customers.
However, don't send thousands of bulk emails at once. Getting lots of reviews at once could flag Google's spam detectors, and your online reviews may not appear.
6. Respond to positive reviews
Always be in the habit of responding to positive customer reviews. Responses to reviews can encourage more of your satisfied customers to leave feedback. This strategy also promotes customer loyalty when they see you have taken the time to reply.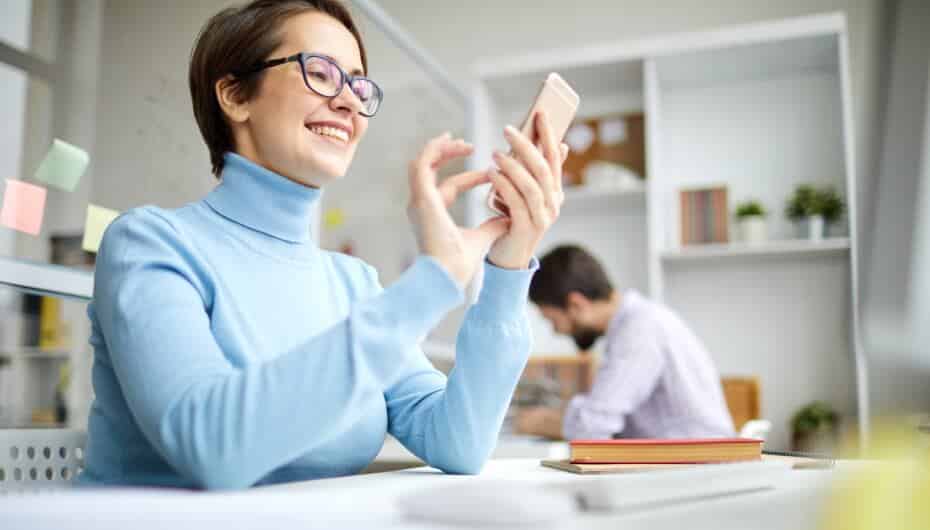 7. Reply to negative reviews
It is crucial to respond promptly to negative customer reviews. Although you cannot delete a bad review, your response shows potential customers you care. Additionally, a poor review allows you to learn more about your business.
What about fake reviews? You should always respond if you suspect the review content is fake. Additionally, it's crucial to flag the fake review and alert Google so they can delete it.
Related reading: How to respond to negative reviews.
8. Send follow-up email reminders to customers to leave a review
Sending friendly reminders to your customers to leave feedback is an effective review generation strategy. In the email or SMS message, you can tell them that all they need to do is leave a star rating. And if they want to write a quick review, it only needs to be two or three sentences.
9. Create Google-friendly incentives to leave a business review
Offering something in exchange for reviews is a great way to increase your review star rating and get glowing reviews. However, Google takes a dim view of offering gimmicks and gifs in exchange for reviews.
Starloop is a trusted review management tool with a unique incentive to encourage your loyal customers to leave feedback. The incentive is that we plant a tree for every review you receive.
Find out more about our plant a tree for every review policy.
10. Provide excellent products and services
You can ensure you get a ton of five-star reviews if you provide excellent customer service. It is important that your website is clean and modern, and optimized for mobile devices. Also, customer service should be top class — from entering your brick-and-mortar place until they use your produce or service.
11. Use a trusted review management tool to get more reviews
Using Starloop to generate authentic customer reviews removes the laborious task of managing reviews yourself. All you need to do is input the customer's email address, and Starloop does the rest. How does Starloop get you more reviews?
The review management tool sends invitations to your customers, inviting them to drop a quick review. If they respond, you get a notification, allowing you to respond promptly. However, if there is no response, Starloop sends two or three friendly reminders.
Starloop has helped hundreds of businesses to get reviews and improve their online visibility. There is a free 14-day trial to see how it works for you. And if you decide that you want to continue getting lots of reviews, we have excellent pricing plans for all budgets, and there are no lengthy contracts to worry about.