Online business reviews can be one of the best ways to grow your customer base. Most consumers—your potential customers—actively read reviews online before making purchase decisions. Therefore, your ability to leverage online reviews can greatly impact your bottom line. This article explains five easy ways to get started with online reviews for free.
Getting started with online reviews can seem daunting. First, you may be unaware of how to use your Google Business Profile to encourage your customers to share their opinions online. Or you may be worried about the potential impact of getting negative reviews. The good news is that getting online Google reviews is easier than you think.
Before we get started with the best practices for getting online reviews, it's vital to know what business reviews are.
Online Business Reviews Explained
Online business reviews are written opinions, ratings, and comments customers share about your company. The most popular review platform is Google. But people can leave reviews on Yelp, Trustpilot, Facebook, and Amazon. Online reviews contain real-life experiences of a company's products or services. Therefore, potential customers use reviews before making a buying decision.
Online business reviews can include feedback, positive or negative comments, a customer's suggestions, and a star rating out of five stars.
Related reading: The meaning of stars in online business reviews.
Why Your Business Needs Online Business Reviews
The bottom line is that your potential customers trust online reviews about your business. Studies show 92 percent of consumers read online reviews before engaging with a business. In addition, these consumers are more likely to trust user-generated reviews 23 times more than traditional advertising campaigns.
Therefore, positive online reviews give your business social proof. Additionally, businesses with many positive reviews on Google are more likely to rank higher in local search engine rankings. So, it's easy to see on many levels why online reviews from customers are essential for your business's success.
How to Get Started With Online Reviews
To start getting online reviews, ensure you have claimed your business profile on Google. However, for Google reviews to positively impact your business, getting a steady stream of new customer reviews is vital. Please read on to discover how business reviews can become powerful marketing assets.
1. Send happy customers review requests
The easiest and most effective way to get online reviews is to ask. For example, you can ask at the point of purchase if they could leave feedback on their experience. Or you could send follow-up emails invitations to leave a review. It's also a good idea to remind customers to write a review if they've not responded within a week or so.
How can you ask a customer for a review? Avoid asking loaded questions that make customers feel awkward is good practice. For example, rather than asking for positive feedback or a review, just invite them to share their customer experience.
You can offer a Google-friendly incentive to increase your chances of getting a review. For example, a review management tool like Starloop offers to plant a tree for every review you receive. This is a win-win situation for you and your customers.
2. Include Google reviews on your website
Including user-generated content like testimonials, feedback, and reviews from customers on your website can help you get more reviews. You can embed a widget that shows reviews from online review sites. And you can have a call-to-action with a link to your Google Business Profile.
But what about reviews from unhappy customers that may appear on your website? Don't worry. A few negative reviews won't harm your reputation. Just the opposite—displaying negative feedback can show your business cares about transparency and you are not manipulating reviews.
Related reading: How to reply to negative reviews.
3. Include review links in your email signatures or QR codes on business cards
An effective way to get started with online reviews is to include links or a QR code in marketing materials. For example, a link to a review site or a QR code on a business card encourages customers to share their experiences. All you need to include is an invitation to "Tell others how you rate us."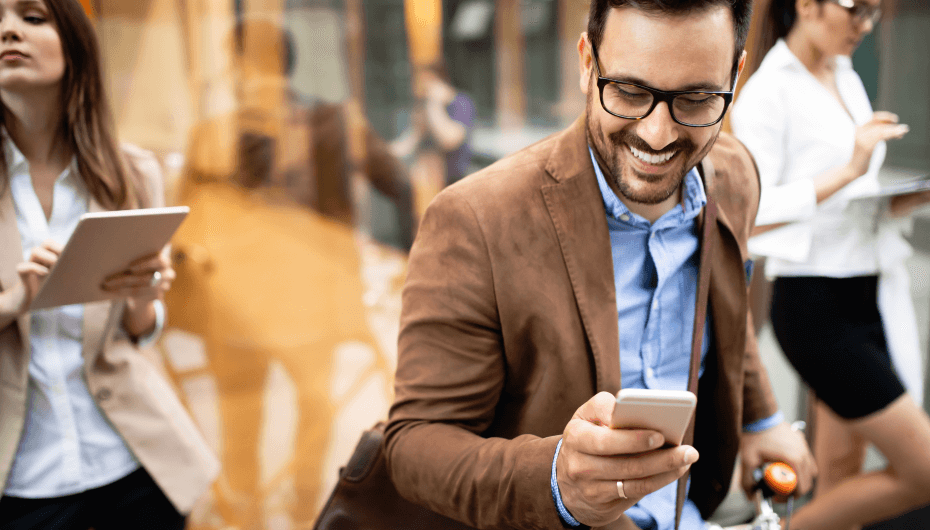 4. Use review management software to get started with online reviews
You can get started with online reviews using a trusted tool for effective review management. Sending review invites, responding to reviews, and sending reminders are time-consuming tasks. You can save valuable time by using trusted review management software like Starloop to automate the laborious work of getting more reviews.
5. Follow Google's best practices to get reviews
When getting started with online Google reviews, using the best review practices is vital. Failure to follow Google's guidelines could mean your reviews disappear or never show up.
Here are a few tips from Google to ensure that reviews appear on your business profile:
Invite customers to write reviews
Reply to all reviews from customers
Use negative or bad reviews to address issues with your service or product
Always follow Google's posting guidelines
Flag any suspected fake reviews
How to benefit from online business reviews
After getting started with online reviews, you realize they have huge potential to benefit your business. Therefore, it's vital to leverage the content to your advantage. Here are a few ways to make the most of reviews:
Promote your business by sharing positive reviews across a wide range of channels, including social media.
Have a marketing strategy to get more reviews and increase lead generation.
Use review content to gather product insights or discover new trends
How To Get Started With Reviews Using Starloop
You can start getting online Google and Facebook reviews today by signing up with Starloop. This online review management tool helps its members triple the number of online reviews they receive. In addition, Starloop automates most of the tasks necessary to get a steady stream of new reviews.
From one platform, you can manage all your reviews, get notifications of new reviews, and respond immediately. And there is no catch. Starloop offers a 14-day free trial. Then, if you decide to use the software, you can choose from a flexible pricing plan, and there are no lengthy contracts to worry about. We guarantee to triple your online reviews.