Is there a bad review on your Google Business profile you want to delete? Or maybe the review is overly negative, puts your business in a bad light, or a disgruntled customer left a nasty comment. Or worse—you are a victim of spam, and someone is leaving fake reviews to harm your business. Your first thought will be: how can I delete a review on Google?
Online reviews have become integral to how we shop online and find local businesses. Studies show that 98 percent of consumers use online reviews to make informed decisions before engaging with a business. This means your potential customers read all types of reviews when making buying decisions. So, it's vitally important that your online profile shows as many positive, 5-star reviews as possible.
Deleting a review on Google is a straightforward process for consumers. However, if you are the recipient of a negative review, deleting a Google review is trickier.
This article guides you through the process of deleting Google reviews. You will learn what type of reviews Google will delete. Additionally, you'll get helpful tips on how to avoid the potentially damaging consequences of negative reviews.
Can you delete a Google review?
You can delete a Google review under certain circumstances. However, you must be the person who wrote the review in question.
To delete a review on Google, log into your account and find the relevant review on Google Maps by clicking on the three bars at the top left. Next, click on reviews to find the one you want to delete. After that, click on the three-dot menu and choose "Delete review." The review will disappear from the business's Google profile.
Can I Delete a Review on My Google Business Profile?
You can remove a Google review that someone left for you. However, there are only certain circumstances when Google will remove the inappropriate review. It isn't possible to delete reviews just because it's negative. Reviews reflecting bad customer experience are legitimate reviews that cannot be deleted.
To successfully delete a bad review, it must violate Google's review rules. The three main guidelines in Google review policies that warrant deletion are:
Spammy reviews
Conflicts of interest
Prohibited content
To begin the process, you should flag the review for removal. You will also need to provide evidence that the review contents are in direct violation of Google's review policies.
It is important to remember that Google takes policy violations seriously. But they also strive to strike a balance between protecting the interests of legitimate businesses and allowing individuals to express their genuine experiences.
Which Reviews Will Google Delete?
Google's content policies ensure that reviews are transparent and reflect a user's authentic real experience. Before you try and delete a review from your Google My Business profile, you must ensure it violates Google's guidelines. Understanding these criteria can help you know which to flag for removal and which to live with.
Here is a list of the types of Reviews google will delete:
Fake Reviews: Google prohibits reviews with fake content designed to promote or undermine a business. These reviews may be generated by competitors, employees, or individuals with malicious intent.
Offensive Reviews: Any review that contains offensive content, offensive language, derogatory remarks, or inappropriate content will likely be removed by Google. This includes review content with hate speech, discriminatory language, or personal attacks.
Illegal Content: Google will delete reviews that contain or promote illegal activities, including reviews that involve violence, drug use, or any other illegal behavior.
Spam Reviews: Flag spam reviews for Google to remove them. These include spammy reviews, such as irrelevant or repetitive content, excessive use of keywords, or links to unrelated websites.
Off-Topic Content: Any reviews irrelevant to the business or containing promotional material are grounds for removal. This also includes personal rants or making political speeches online.
You also have the basis to request the removal of reviews that contain the following:
Deceptive content
False information
Adult services or adult-themed content
Explicit content
Restricted content that violates Google's policies
Any type of irrelevant content
Google may review anonymous reviews if they are suspicious
Remember, you must follow Google's guidelines on review removal requests.
What to Do if Google Won't Delete a Review
Receiving a negative review can be disheartening, especially when it unfairly tarnishes your online reputation. However, Google won't delete poor reviews just because a genuine customer shared their bad experience.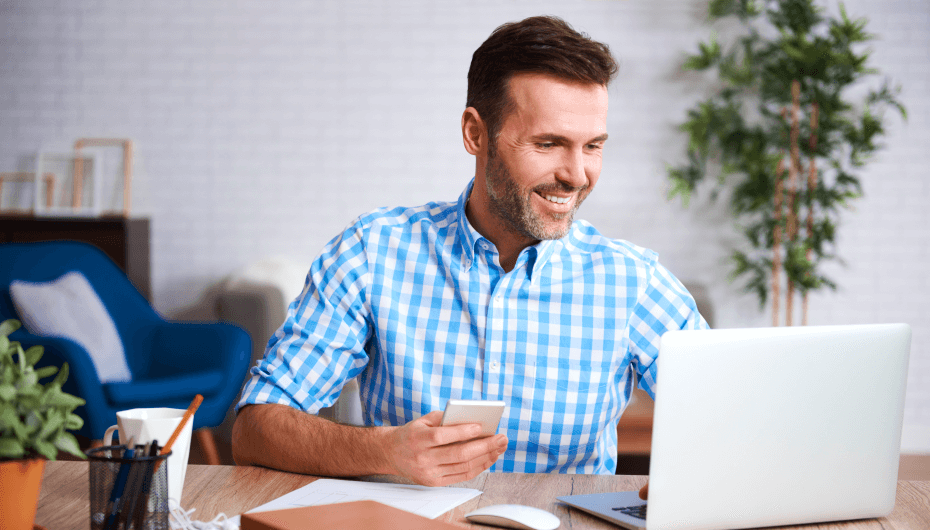 So, what can you do if Google won't delete a review you don't like? Here are a few ideas.
Respond to the review
Always respond to every review—negative and positive reviews. This is crucial for managing your online reputation and maintaining a positive image for your business.
Here are a few tips on responding to a customer's bad review:
Stay calm and professional in your response
Address the customer's concerns with empathy and understanding, acknowledging their experience
Apologize for any inconvenience caused
Offer a solution to resolve the issue
Remember that your potential customers pay attention to how you deal with criticism and negative feedback. Responding promptly and professionally to negative reviews demonstrates your commitment to customer satisfaction. It may even win back disgruntled customers.
Related reading: How to respond to every type of review.
Ask the customer to delete or change the review
You could contact the customer if you believe the bad review is unjust or inaccurate. In polite terms, you could ask them if they would consider deleting or changing it. Sometimes, customers are unaware of the impact negative reviews can have on businesses.
However, remember that you cannot force anyone to delete a review, as it ultimately depends on their discretion. You may have to demonstrate that you have resolved the issue or offer some form of compensation.
Related reading: How to fix a bad review.
Work hard to encourage positive reviews
The best way to counteract the impact of a negative review is to have a review strategy. Actively encourage your satisfied customers to share their feedback online. This will help prospective customers see a more balanced perspective and outweigh the negative feedback.
Did you know that a few negative 1-star reviews can boost your online reputation? Studies found that the ideal star rating is 4.2 to 4.5 stars. This is because consumers tend to distrust 100% 5-star reviews. Therefore, a less-than-perfect average star rating increases your trustworthiness.
How long does Google take to remove a review?
Google typically takes about three to seven business days to remove a review. In some cases, it can take longer. It takes so long because Google reviews the type of content to check if it violates their review policies.
Related reading: How long do Google reviews last?
How to Get More Reviews to Boost Your Online Reputation
The best way of dealing with negative reviews is to bury them in a pile of positive ones. Therefore a review strategy to get positive reviews from your customers balance out the bad reviews. Getting more positive reviews from satisfied customers will ultimately boost your online reputation.
The easiest way to get more online reviews is to use a review management platform like Starloop. This trusted tool engages positively with your customers, encouraging them to share feedback online. It sends automated review requests and reminders, and you get notifications when receiving a new review.
With Starloop, you can take control of your online reputation and ensure that your business stands out from the competition.