Reviews and feedback that customers leave for your business matter. Google reviews have never been more critical for online success. Consumers tirelessly search the internet looking for first-hand information on products, services, local businesses, and recommendations. Armed with information from reviews, they make informed purchasing decisions.
Getting plenty of Google reviews can be challenging. Increasing the number of reviews, monitoring customers' feedback, and responding to reviews, can seem time-consuming. The bottom line—many small business owners think they don't have time to manage online reviews. But online reviews are so crucial to your business that you can't afford to leave them to chance.
In this article, you will learn the benefits of getting Google reviews and why they are so important. We will also look at ways of getting more reviews to boost your business success. And, lastly, you'll get a few tips on how to monitor and respond to reviews—especially negative ones.
Google Reviews—Why They are So Important
There are three reasons why your business needs Google reviews—and not just a few reviews, plenty of them.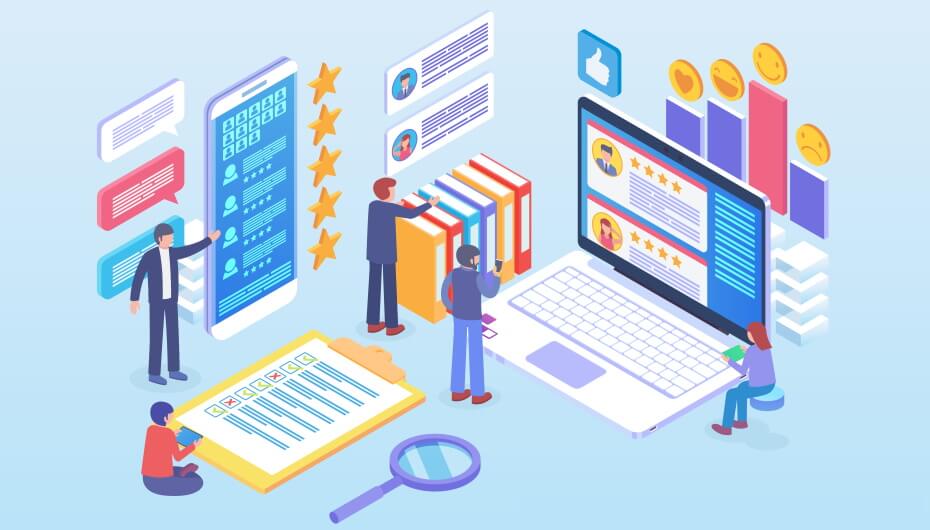 1. Google reviews boost search engine results
One of the most significant ways your business benefits from Google reviews is that they improve your local search rankings. When potential customers search for local businesses, Google returns results based on many search engine optimization (SEO) factors. Some of the factors that affect these search results are the number of reviews and average star rating.
It goes without saying that businesses who get a top spot on Google get more clicks through, more customers, and more business. When you get the highest rankings for local searches, Google highlights your business in several ways. Here are a few:
The location of your business shows up on Google maps.
Potential customers can see the number of reviews and your average star rating.
Opening times of your business are displayed.
It's easy for customers to click to your website or get directions.
These benefits are called the Google Maps Pack or Local 3-Pack.
2. Online reviews boost trust and credibility
Reviews influence consumers, and one way they do this is by making your business authentic. Studies show that 91 percent of 18 – 34-year olds trust online reviews as much as recommendations from friends. However, to build trust and establish credibility, you can't get by with just a few reviews on your website.
For reviews to benefit your business, they need to meet the following criteria:
Be authentic—A trustworthy review profile should have a few negative reviews among many positive reviews. Never post fake reviews or buy Google reviews. Remember that consumers—and Google—can spot fake reviews.
Have multiple reviews—You should invest resources to increase the number of genuine reviews you regularly get. Consumers don't pay attention to reviews older than three months.
Be in the right industry—Obviously, reviews on your website should be about your business.
3. Google reviews influence potential customers
If you run a local business offering services in the community, Google reviews are more important than ever. You already know that most people check the internet to research businesses. One study on the effect of online reviews found that the quality and quantity of reviews affect purchasing decisions.
Customers need to know that their decision is the right one. To find this out, they read reviews on what your previous customers have written. Researchers have found that people actively search out reviews for the following reasons:
Get more information on the product.
Reduce the risk of making a poor decision.
Look for quality, highly-recommended products.
In one of the studies already mentioned, the majority of consumers don't do business with companies that have less than a 3.3-star rating. It seems that the perfect start rating to influence purchasing decisions is 4.5. Read here to find out why too many 5-star ratings can damage your reputation.
How to Get More Google Reviews
It is clear that Google reviews help to set your business apart from your competitors. As well as increasing your chances of a top spot in Google local search, reviews increase trust, credibility, and authenticity. These factors combine to influence the purchasing decisions of consumers.
How can you get more Google reviews?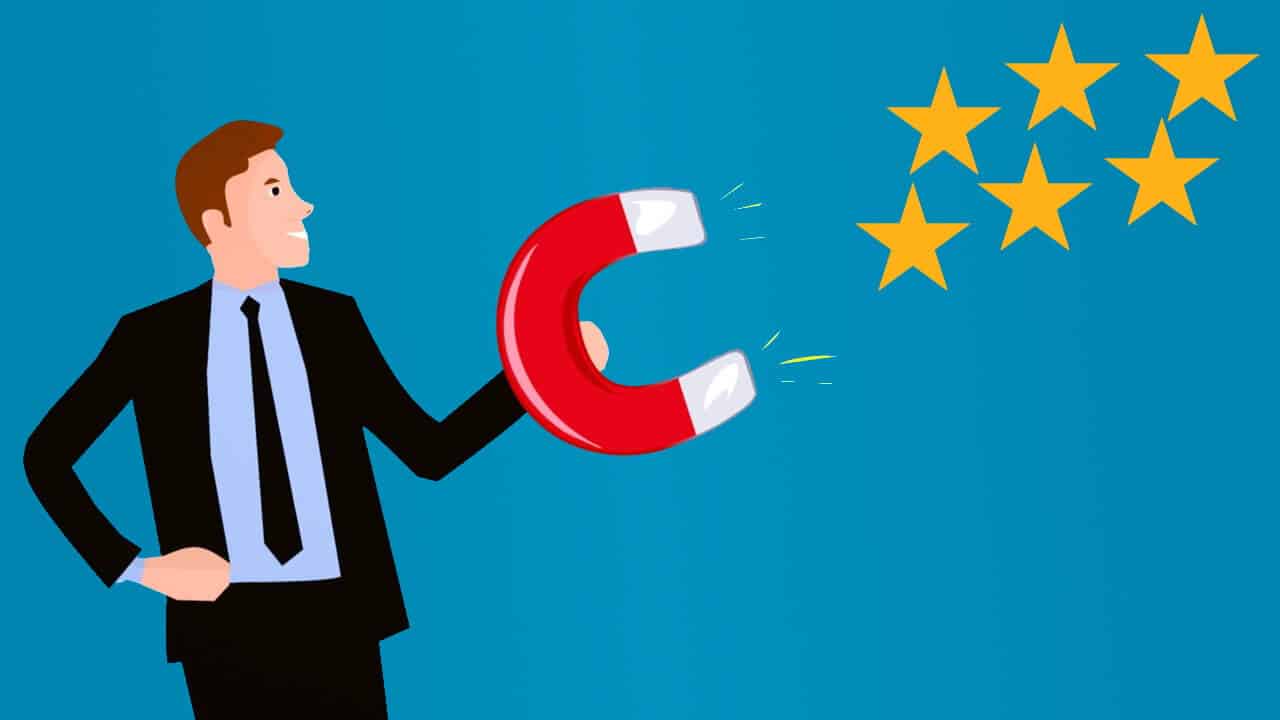 Here is a step-by-step guide on getting more Google reviews.
Step 1—Optimize your "Google My Business" listing
The first essential step is to claim your "Google My Business" (GMB) listing. Your Google business profile should contain all the relevant information about your company. Optimizing your GMB profile is the only way you can manage reviews properly. To maximize the impact of your GMB page, this is what you should do:
Add your business information—Fill in all the relevant information about your business. Include full descriptions using searchable keywords, describe your unique selling proposition, and add up-to-date contact information.
Upload photos—You increase the chances of customers visiting your website or premises if you upload high-quality images. According to Google, businesses with pictures on their Google profile have 35% more clicks through that those businesses that don't.
Include accurate opening times—Ensure that the listed opening times are current. Google lists your business as open or closed based on the times you provide.
Related reading: Six ways to optimize your GMB listing for local search.
Step 2—Use a Trusted Online Review Management Application
After you have successfully set up your Google My Business profile, you need to get reviews. What is the best way to get your customers to leave reviews? Should you wait for them to come organically, or should you ask for reviews?
Unfortunately, many of your customers who've had a positive experience may fail to leave a review. There could be many reasons for this. For example, people may be too busy to bother, they may not know where to leave reviews, or they may simply forget. Whatever the case, you are missing out on crucial user-generated content. Interestingly, some studies show that asking for reviews can significantly increase how many you get.
Because most people who have negative experiences are the ones most likely to leave reviews, it makes sense to encourage your satisfied customers to share their feedback. Remember that it can take five positive reviews or more to offset the impact of one positive review.
To get more reviews, many companies who care about their online reputation implement an online review management system. Review management tools help to streamline the review process. It makes it simple for you to invite customers to leave feedback on their experience.
The best review management tools use email or text messages to send invitations. Experience has shown that email is the best way to ask for reviews. If you want to know why, please read this article. But basically, your customers are usually in a better frame of mind leave a review after reading an email.
Step 3—Start getting more Google reviews
After setting up a review management solution, it is now time to start inviting your customers to leave feedback and get more reviews. What are the best practices to increase reviews? After all, just because you ask doesn't mean to say you always get it.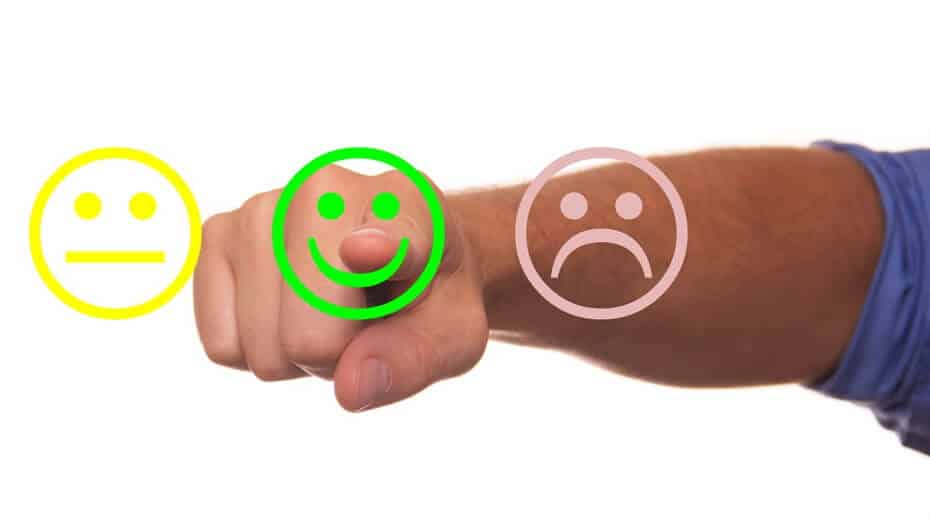 Here are some factors that we have found to be useful:
When to send the invite—The best time to send invites is reasonably soon after the purchase. In this way, their experience is still fresh in mind.
What to say—Invitations for reviews should be polite, friendly, and low-pressure. In our experience, asking for feedback is much more useful than asking for a review—which sounds like a loaded question.
Make the process easy—The process of leaving reviews should be as easy as possible. Ideally, the customer should only have to click a few times to share their experience. There should be no problematic navigation through a website.
Have ethical incentives—The best way to increase the chances of getting more reviews is to provide an ethical incentive. Now, we're not talking about cheap gimmicks like free coffee or a branded pen. Starloop helps hundreds of its members to get reviews by planting one tree for every review. Forbes magazine described this incentive system as a brilliant concept to get hundreds of reviews.
Once you set up an automated review system such as Starloop, you can enjoy seeing more and more reviews rolling in.
How to Deal with Negative Reviews
One of the most common concerns that small business owners have is dealing with negative reviews. After all, you have no control over what customers write. You may also be worried about competitors or trolls leaving fake reviews. Also, you could be concerned about what impact negative reviews will have on your business.
In general, you shouldn't delete genuine negative reviews. Trying to cover up negative reviews destroys your credibility and authenticity. Of course, getting many negative reviews may mean that you have to examine some business practices. Maybe your customers have genuine concerns that need addressing.
Check out this article about how to respond to negative Google reviews for some great tips on reputation management.
If you spot fake Google reviews, you can deal with them this way:
Respond to the review positively—even if you think it's a fake review.
Flag the review as fake, and Google should take the appropriate action—fake reviews violate their guidelines.
Report the fake review to Google Small Business Support. They may decide to remove it.
But don't worry—a few negative reviews mixed in with a load of good reviews won't harm your reputation. Also, the possibility of receiving negative reviews can motivate you to provide excellent customer service and invest in an online review management platform.
Google Reviews: A Takeaway
All small businesses should include Google reviews as a vital part of a digital marketing strategy. Publishing customer feedback and testimonials establishes trust, helps consumers make purchasing decisions, and increases traffic to your website.
Please contact a member of our team today if you want to know how Starloop can work for your business. Very soon, you could be among the Starloop many members who receive hundreds of genuine Google reviews.