Are you a small business owner who feels overwhelmed when it comes to all the Internet jargon related to growing your online business presence. SEO, rankings, stars, reviews, brand awareness strategies, reputation management, and so on. You know you want to use the Internet to gain more customers, but perhaps you aren't too sure how to begin.
Google My Business (GMB) is a great place to start. We are going to look at why people choose to use Google My Business and how this tool can help you get more customers.
What is Google My Business?
Google My Business is a tool used by businesses to control their online presence. Once you have verified your business with Google, customers will find it much easier to discover information about you, including maps and contact details. It will let your customers know your opening hours and even show a link to your website. Other features include photos, reviews, and some frequently asked questions and answers.
Why Use Google My Business?
Google receives more than 63,000 searches per second, which adds up to 5.6 billion searches a day or 2 trillion a year. Google has approximately 90.4% of the search engine market share across the globe. It makes sense that Google is the best place to be seen. Essentially, Google My Business is an easy way for new customers to find you.
The three main reasons to use Google My Business are the following:
Google My Business is that it's free and easy to set up.
Google controls the majority of internet traffic.
Google My Business helps gain more website traffic and customers.
Signing up for Google My Business is easy. All you need to do is add your business information, location, and contact information. Then, you are ready to start managing your online presence. If you have multiple locations, you can manage them all from one GBM account.
How Your Business Benefits from Google My Business?
Businesses benefit from Google My Business because it increases your online presence. Optimizing for GMB improves your search engine optimization. Better SEO then increases your rankings. And the result? More people can then discover your business on local search results as your rankings increase.
Google My Business gives you more control over your business information than other review sites, such as Yelp. This control means you can guarantee that your customers receive the correct details and that all of these details are up to date. Customers won't end up getting frustrated trying to contact you on a wrong number or out of hours, potentially losing a sale.
Another excellent benefit to GMB is the enhanced trust from customers. A GMB profile adds credibility to your brand. When customers feel more confident about a brand, they are 38% more inclined to visit your website and 29% more likely to make a purchase.
8 Ways to Get More Customers Using Google My Business
We have put together a few tips and tricks that will maximize the advantages of using GMB to get more customers.
1. Complete your Google My Business profile
Add as many details as you can, not just the name of the business and contact info. Include your business category and characteristics. Google will always try to match searches with the most relevant business type, so the more information you have, the more likely people will find.
You should also ensure you are using the correct keywords in your profile. For example, if you have a bakery, some of the keywords that will improve your search are chocolate, cookies, birthday cakes, fresh goods, homemade, cakes, gourmet, etc.
2. Include images in your GMB profile
If you have a logo, it should be added to your profile to help customers relate to your brand. Photos are an excellent way for people to see what your business is all about. If you take the bakery example, nothing will attract customers more than some high-quality photos of your baked goods.
One survey found that the more images you have on Google My Business, the more website hits you receive. For example, businesses with over 100 images get 1,065% more clicks to their website than the average company in the same industry. If necessary, hire a professional photographer, which is particularly beneficial for those in the travel and property industries.
3. Add the map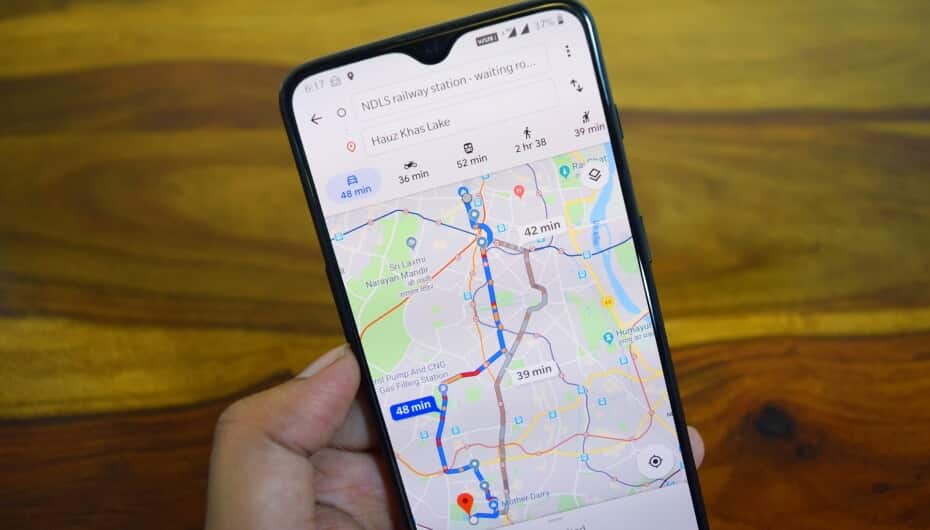 With GMB, customers can find your business, see the location on the map and, with one click, get the directions. As we are all about finding the easy option, people don't want to have to open Google Maps and type in an address. As much as you want them to find you online, you also want customers to find your physical location.
4. Keep your customers informed
Customers need to know when and how they can contact you, either by phone, email, or through social media platforms. If you change a method of contact, you need to update GMB at the same time. If you are away from your business, people need to be informed. Apart from this, you can also let customers know about new products or special offers you have. Doing so will encourage people to your website and your physical location or store.
5. Link back to your social media pages
One of the most recent features of GMB is the ability to link your Google Business profile to your social media site through your posts. Social media has become one of the most popular advertising methods and, combined with GMB, will boost your online presence. Update a post and remember to include your Facebook, Instagram, and Twitter links.
6. Ask for reviews
Reviews allow your customers to gain first-hand insight into your business. Publishing reviews instills more confidence in customers, and because customers are adding related keyword phrases to your listing, your Google ranking will improve.
Include a message when customers make a purchase and provide them with ways to leave a review. Or, you could send a follow-up email as part of your post-sale service. Let people know how much these reviews help your business and show your gratitude.
7. Respond to all reviews
Many business owners fear negative reviews and take them to heart. However, you can quickly turn negative reviews into positive ones. A business with only 5-star reviews looks suspicious, so having some negative reviews will add more credibility. For those negative reviews, how you respond will show other customers your dedication to your brand. Apologize and offer solutions to the problem. You will be surprised at how many people will change a negative review because of excellent customer service, again, increasing your rankings.
8. Take advantage of Google Analytics
Google Analytics provides you with a wealth of information about your GMB profile. You can monitor how many people have clicked on photos, contacted you, visited your website, and more. It will help you to determine which of your keywords and posts are functioning well. With these insights, you will have a better understanding of how to adjust your marketing strategy for local SEO.
Reviews and Google My Business
Do you want an easy way to get more reviews from your customers to show up on your Google My Business profile? Starloop is an automated review management system to boost the number of reviews you get. After entering your customer's email address, they receive an invitation to leave feedback.
In our experience, asking for reviews is the best way to get more. What's more—for every review you receive, we'll plant a tree. This acts as an extra incentive for your customers to share their experience.
Please contact a member of our team today to find out how Starloop can help you get more Google reviews.