Are you a business owner asking, "where can I see my reviews on Google?" If so, it shows you are interested in monitoring your brand reputation. Your customers leave feedback and write reviews on your Google Business Profile. And knowing how to see your reviews is the only way to respond to reviews from customers. Additionally, finding your reviews on Google allows you to address any customer issues with your product or service.
Google reviews are a powerful tool to help increase online visibility, drive traffic to your website, and increase foot traffic at your business premises. However, the only way to read what your customers are saying and respond to review is to know how to see your Google reviews.
In this article, you will discover several ways to see your online reviews on Google. At the end of the article, you will learn easy ways to get more Google reviews on your business profile for free.
Why Google Reviews Are Important
Google reviews are a vital tool for all small businesses. Genuine online customer reviews and user ratings give you insight into your online reputation. Also, positive reviews help increase your brand appeal and boost visibility in local SEO search results. An online review management strategy to get more reviews can be the best way to increase sales and dominate the local market.
Did you know that nearly 90 percent of consumers check out reviews before making a purchasing decision?
And you don't have to worry about negative reviews. According to Google, your potential customers "find a mix of positive and negative reviews more trustworthy." And if the bad review breaks Google's review policy, you can request its removal.
Why See My Reviews on Google?
Knowing how to find your online reviews allows you to read crucial feedback from customers. Positive feedback gives you satisfaction you are doing your job well. On the other hand, negative reviews allow you to address customer concerns and show you care about them and your business. If you respond appropriately, you can easily turn around a negative review.
How to See Your Reviews on Google
The easiest way to see your Google reviews is to log into your Google Business Profile (formerly Google My Business). The left menu should have a section called "Reviews." Click on this menu option to see your online business reviews.
How do I see my Google reviews on mobile devices?
Reading your Google reviews on a mobile phone or tablet is straightforward. First, you should open Google Maps and search for your business name on Google. Once logged in, scroll down to find the option "See all reviews."
How do I see my Google reviews on desktop?
Finding Google reviews on a desktop or laptop is just as straightforward as on a mobile. First, open Google Maps in a browser and ensure you are logged in to your Google Business Profile. Next, in the upper left corner, type in your business name in the search bar and select your business.
Click on the menu option to see all your reviews. From your business profile, you can reply to reviews.
What should you do if you notice potential fake reviews on your profile? First, do not panic. The chances are that you can flag the fake reviews with Google for them to delete the review.
Related reading: How to respond to fake reviews.
Why Can't I See My Reviews on Google?
But what if some reviews on Google are not showing up? For example, suppose you know that a loyal customer left a review and you cannot find it. Or, say you notice that a review has disappeared. Here are several reasons why reviews on Google can disappear or fail to show up:
Google reviews can take several days to appear on your business profile
The review contained inappropriate content, and Google removed it
The reviewer deleted their own review
The review contains duplicate content that the reviewer copied and pasted
The inappropriate review contains one or more policy violations
In most cases, you can do nothing about reviews not showing up. That is why it is vitally important to ensure a steady stream of new reviews from customers.
It is also important to remember there is no "delete review option" to remove customer reviews. It is only possible to delete your own reviews.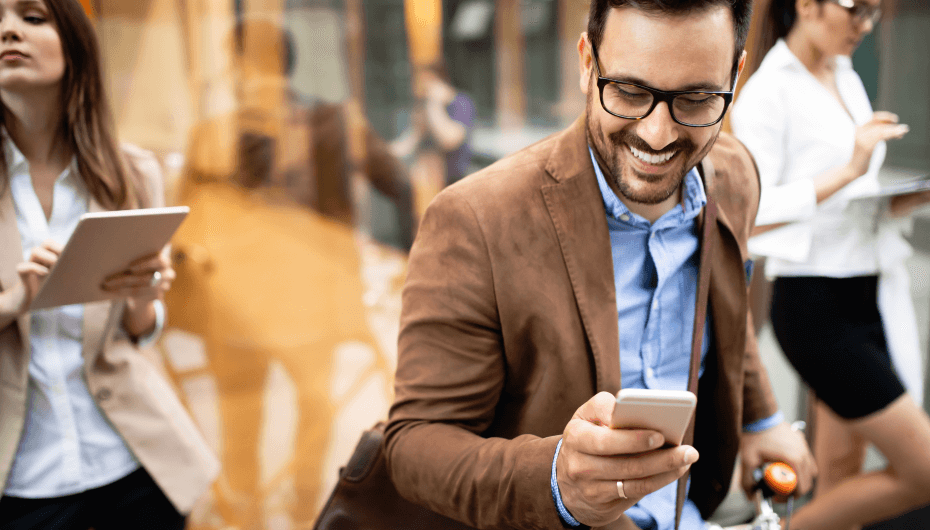 How to Get More Google Business Reviews
Getting more Google business reviews is essential for any business. Reviews are a great way to build trust with potential customers and show that you care about your customers' opinions. But the good news is that getting a steady stream of new customer reviews doesn't have to be challenging.
Here are a couple of facts regarding the need to get more reviews to improve local SEO search rankings:
Review volume is crucial — shoppers expect businesses to have at least 112 reviews
Review sentiment is critical — Google says that positive reviews can boost your online visibility
Responding to reviews encourages more customers to leave feedback
Reviews include keywords that boost SEO efforts
What's the #1 way to get more reviews? Ask your customers directly. After they have had a positive experience with your business, ask them to leave a review on Google. You can do this in person, in an email, via SMS messaging, or through printed invitations.
However, running a successful review management strategy can be time-consuming. That is my many local businesses use Starloop.
Starloop is an innovative way to boost the number of reviews you get from customers. The review management tool sends automated requests to your customers to rate your service, leave a star rating, and write a short review. Then, as an incentive to get more reviews, Starloop plants a tree for every new review you receive.
Hundreds of businesses use Starloop to get more customer reviews and boost their online search visibility. You can try it out for 14 days at no cost. And if you decide Starloop is for you, we offer great pricing plans and no long-term contracts. In addition, all reviews are easy to find in the dashboard, and you can reply directly from the app. This way, you will never have to ask again: where can I see my reviews on Google?