It doesn't matter if you are a startup or a well-established international company—online reviews are essential. As more of our world moves online, the importance of reviews is becoming more apparent. Many studies show why your business needs consistent positive reviews to increase your online reputation.
Studies show that over 95 percent of consumers read online reviews before making a purchasing decision. Other surveys found that getting more reviews also boosts your rankings in local search results. So if you want to increase sales, it pays to invest in solutions to acquire more reviews.
Performing review management manually is counterproductive. You end up spending more time checking and replying to reviews instead of focusing on core business processes.
Birdeye is a popular tool for generating new reviews. It also includes many reputation management features, making it a popular choice. But is it worth the money? It pays to look at the top alternatives to Birdeye before committing.
What is Birdeye?
Birdeye is an online reputation management platform. It comes with a whole host of features, including online review management. Your customers can leave reviews on more than 150 review sites, from the most important to industry-specific.
Other solutions include the following:
Keep your business information up to date and accurate
An inbox to streamline customer and team communications
Detailed business reputation reports
Campaign and survey creating to gain more insights from your customers
Why Look for Alternatives to Birdeye?
While all Birdeye features sound impressive, they come at a steep price. The standard package includes listings and reviews for $299. If you upgrade to the professional package, you also get the interactions—but the price is $399. If you want all of the features available with Birdeye, you will need to sign up for the premium package, where the team will customize a price for you.
Do you have multiple locations? It is vital to note that the Birdeye cost is only for one site. If you need multiple locations, you will have to pay for each one. This is a great reason to look at five alternatives to Birdeye.
Looking for alternatives to Birdeye can still get you fast results but in a more cost-effective way.
The 5 Top Alternatives to Birdeye
1. Podium
Podium is a review management site aimed at local businesses. You can send review requests, get notifications of new reviews, manage responses, and reply to negative feedback. With the sentiment analysis, you can understand more about your customers' needs. Customers can leave reviews on Google, Facebook, and industry-specific sites. The review dashboard is easy to understand, and you can save time with automated review requests.
This software also comes with multi-channel data collection, survey and poll management, live chat, payment processing, and a handful of analytics. There is no information about pricing plans, which might be a red flag.
Pros:
Good customer service and help with using the features
Businesses gain lots of new reviews
It's great for customer interactions
Cons:
There is a one-year contract
Online searches reveal that is has a high price tag
2. Starloop
Starloop makes the top five review management software list for two important reasons:
It is straightforward to set up and use.
Starloop only works on ethical practices.
Starloop is simplicity in a nutshell. There is no need for lengthy tutorials, and you can start getting new reviews in a matter of a few minutes. Also, Starloop plants a tree every review that a customer leaves, either on Facebook or Google. Customers know that leaving a review helps the planet.
The dashboard is easy to use. You can see the reviews, star rating, customers' names, and site it was left on. You have the option to set up automated messages to ask customers for reviews. The price is $197 per month, and there is a 14-day trial period.
Pros:
Starloop has already almost 50,000 trees
New features are coming soon, like API access and review widgets
There is no long-term contract and a 30-day guarantee
Excellent pricing for businesses of any size
Cons:
Some people may find it short on features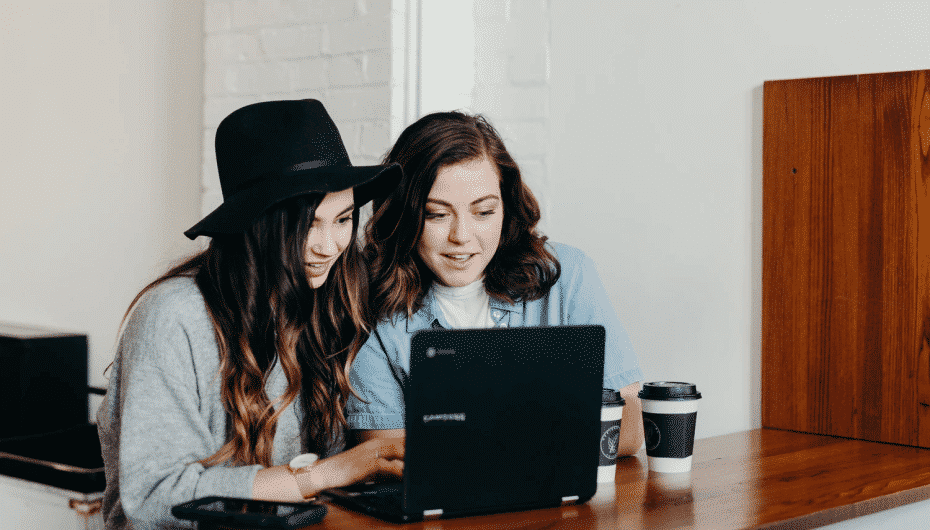 3. Review Trackers
Users of Review Trackers can aggregate their reviews from different sites to manage their reputation with social monitoring. You can even respond to your Google and Facebook reviews from the app using branded templates. There is the option to share your reviews or assign them to team members. With over 1000 integration apps, you can increase your productivity by combining Review Tracker with apps like Slack, Salesforce, and Zoho.
Along with analytics and insights, Review Tracker offers customer acquisition strategies and the ability to boost local SEO rankings. Add-ons include white labels and an employer brand package. There are five packages, but not of the prices are available. There is a 30-day free trial.
Pros:
It's easy to use all of the features
Plenty of useful metrics
Send reports to team members
Cons:
The Ask Tool sometimes stops you from customizing messages
4. Zendesk
Zendesk is a slightly different alternative to Birdeye. This software is aimed at customer service and integration rather than review management. It comes with call center management, multi-channel communication, ticket management, and real-time chat. You can monitor your networks and track emails, and streamline workflow with a self-service portal.
For a software solution with so many features, it is relatively easy to use. This is mainly because of the amount of support for users, including webinars. Prices start at $5 a month per agent. However, the full package can cost up to $200 per month per agent.
Pros:
It's a popular solution for customer service
It's great if you are looking for CRM
Users find it easier to train new employees when using Zendesk
Cons:
There are no options to acquire new reviews
5. Swell
Swell is a visually appealing online reputation management solution. It features a bright dashboard with easy-to-read reports. You can create personalized review requests or use the templates and send requests automatically. There are plenty of integrations, including Google and Facebook. If you don't see one you want, you can request it.
The messaging and web chat help engage customers, and you can create surveys for more feedback. There are also features to help users keep track of their finances. The monthly plan has no contract and costs $249. If you sign up for the annual plan, there is a discount of $199 per month. There is a 30-day free trial with the yearly plan.
Pros:
It's successful and popular in the dental and healthcare industries
The software is intuitive
Users get a lot of customer insights
Cons:
Some review requests end up in customers' spam folders
Alternatives to Birdeye-Conclusion
There is a vast range of business solutions for online reputation management. The purpose of looking at Birdeye alternatives was to find a solution to increase online reviews for a more cost-effective price.
From comparing several Birdeye alternatives, we recommend Starloop as our top choice. Starloop has proven again and again that it's a review management app that gets fast results.
Customers are encouraged to leave reviews, knowing they are positively contributing to the environment. In the unlikely event that you need technical support, the fantastic team is always available to help.
Everything about Starloop is simple yet effective. It features an attractive pricing plan. Reading what users say, it's clear that Starloop can help you get more reviews, increase website traffic, and boost sales revenue.