Is your local business struggling to attract new customers? Do you want to outshine competitors and increase foot traffic to your store or local business premises? If so, getting more online reviews is crucial for your business. In today's digital age, online reviews have become a powerful tool for local businesses to attract new customers and retain existing ones.
According to a 2021 study, 99.9 percent of consumers read online reviews before making a purchase decision or visiting a business. And 96 percent specifically look for negative reviews to make informed decisions.
This means that online reviews can make or break your business. Positive reviews can attract new customers, while negative reviews can drive them away. Therefore, if you're not already leveraging the power of online reviews, it's time to start.
This article examines how online reviews can drive your local business success. From increasing your online visibility to building trust with future customers, online reviews can significantly impact your business's future.
Why It's Important to Improve Your Online Reviews
A steady stream of positive online reviews on your Google Business Profile is crucial for business success. Customer reviews, feedback, and online opinions directly impact your business reputation and credibility.
Here are a few facts from studies showing why your business needs more Google reviews:
Nearly 90 percent of internet users trust online reviews as much as recommendations from family or friends
Ninety-two percent of consumers will visit a brick-and-mortar location if it has a 5-star rating.
Seventy-two percent of consumers are likelier to trust a business with excellent reviews.
Overall, improving your online reviews can increase trust, customer satisfaction, and business growth.
How Local Business Reviews Impact SEO
Google reviews have a significant impact on local SEO and search engine rankings. This happens because Google shows results for local online searches by proximity to the searcher. The average rating and several business reviews appear on Google Search and Maps.
According to Google, getting positive reviews from customers and responding to bad reviews directly impacts local search rankings. For example, the Google article "How to Improve Your Local Ranking" advises business owners to manage and respond to reviews. This is because "high-quality, positive reviews from your customers can improve your business visibility and increase the likelihood that a shopper will visit your location."
Therefore, it is important for your businesses to ask customers for reviews and have an online review strategy to manage online customer reviews.
Ten Ways Online Reviews Can Benefit Your Local Business
Here are ten ways positive customer reviews can help you attract more customers to your business.
1. Authentic reviews increase online visibility
Positive online reviews can help boost a local business's visibility on search platforms, making it easier for potential customers to find you. The more glowing reviews you receive, the higher you are likely to appear in local search rankings. Also, you increase your chance of getting a coveted place in the "Google 3-Pack."
2. Honest reviews provide social proof
Positive reviews serve as social proof and can influence buying decisions of prospective customers. When consumers see you have many positive customer ratings, they are more likely to trust and choose your business. Many studies show that internet users are more likely to believe authentic consumer reviews than slick or clever advertising.
3. Online review platforms are crucial for reputation management
Online reviews allow local businesses to manage and improve their reputation. Your businesses can build a positive online reputation by responding to reviews, addressing concerns, and committing to customer satisfaction.
What about the impact of negative reviews? Responding to poor reviews lets you connect with customers and improve your service. They also provide valuable insights into how customers rate your business.
4. Reviews give you a competitive advantage
Having more positive reviews than your competitors can give your local business a competitive edge. Potential customers are more likely to choose a business with a substantial number of positive reviews than those with fewer or negative reviews.
Unfortunately, a lack of reviews makes buyers suspicious of a business and negatively influences the decision-making process.
5. All types of reviews provide feedback and insights
Reviews offer valuable feedback and insights from customers. Your business can better understand its strengths and weaknesses by analyzing review signals. This allows you to identify areas for improvement and make informed business decisions.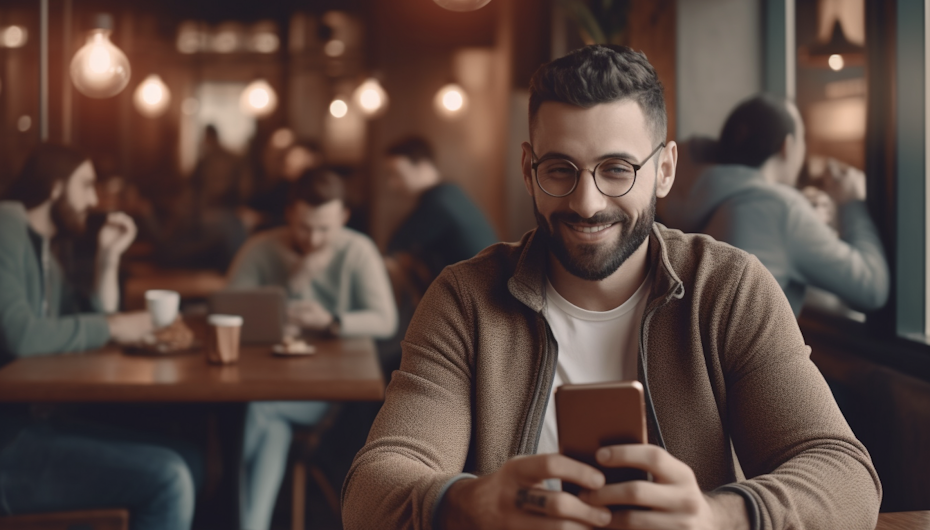 6. Improved customer experience
Online consumer reviews provide insights into the customer experience. You can easily gauge customer satisfaction and sentiment through their comments and online feedback. Monitoring reviews lets your businesses identify patterns, improve your products or services, and enhance the customer journey.
7. Reviews strengthen brand credibility and trustworthiness
Positive reviews contribute to a local business's credibility and trustworthiness. When potential customers see a business with a high rating and positive feedback, they are more likely to trust this business. Therefore, if you have excellent reviews, potential customers will feel confident choosing you over your competitors.
8. Reviews are the new word-of-mouth marketing
Online reviews act as a form of word-of-mouth marketing. Positive reviews can spread through social media, online communities, and personal recommendations, generating more awareness, and attracting new customers to your local business.
Research shows that word-of-mouth marketing is "a powerful force in driving recommendations and purchase intent," significantly impacting revenues.
9. Reviews have many SEO benefits
Online reviews positively impact a local search engine optimization (SEO) strategy. Using a review management tool to increase review velocity provides fresh user-generated content. This content contains relevant keywords and consumer sentiment that Google uses in its algorithms. Getting a review strategy right can improve your business rankings in local search results.
10. Reviews help to build customer loyalty
Encouraging customers to leave reviews and responding to them helps build stronger relationships with customers. By acknowledging their feedback and showing appreciation, your business can foster loyalty and encourage repeat business.
It's good to remember that the ten benefits of online business reviews only work when you provide excellent customer service and engage with customers.
How Starloop Can Help Your Business Get More Online Reviews
Starloop is a review monitoring tool that makes it easy to get more reviews. This leaves you more time to concentrate on your business core. This online review management tool encourages your customers to leave feedback along with a star rating.
Starloop works by automating the review process. The review generation tool sends customized review requests to customers via email or SMS. A review link makes it straightforward to leave feedback and include a review rating.
Starloop also offers special incentives for reviews. We encourage more of your customers to share their experiences because we plant a tree in exchange for reviews. This "Google-friendly" incentive leads to a higher volume of online reviews for your business. In fact, Starloop guarantees to triple your reviews.
Ready to boost your online reputation and attract more customers? Sign up for Starloop's free 14-day trial today.
You can experience the power of automated review collection, streamlined management, and prompt customer engagement. Don't miss this opportunity to strengthen your business's online presence. Click here to start your free trial now!