It's a fact—online reviews can make or break a business. But are you struggling to manage and respond to customer reviews effectively? If so, it's time to consider the proven benefits of online review management software. Getting more positive online reviews and responding promptly can help your business expand its customer base.
Customers want to share their experiences on online review platforms. Additionally, potential customers actively search for reviews before making purchasing decisions. Without an effective online review management strategy, you could lose out on the benefits of getting positive reviews.
Online review management software can be a game-changer for your business. It streamlines the review process, allowing you to manage your online reputation proactively. Whether you're a small local business or a multinational corporation, investing in this software can give you a competitive edge.
This article explores ten reasons your business needs online review management software now.
Why Review Management Software Is Useful for Small Businesses
Software automates many of the steps in the review management process. Let's face it, we're all busy, and monitoring reviews takes time. You must think about appropriate review responses, flagging fake reviews, and getting more reviews from customers takes time.
Unfortunately, ignoring business reviews could severely impact your overall star rating. Because your business reputation depends on review sentiment, engaging with your customers through an online review strategy is important.
How to Choose the Right Review Management Software
Choosing the right review management software platform is crucial for managing and monitoring your online reputation. When selecting the right review management tool, consider the platform's features, ease of use, customization options, integration capabilities, and customer support.
Here is a list of features to look for in the best review-generation software:
Automatically send review requests
Generate authentic reviews from real customers
View your review profile from a single dashboard
Instant notification for review monitoring
Integrates with your marketing strategy
Multi-location management
Connects with the most popular review sites
Provide Google-friendly incentives to encourage more reviews
Ten Reasons Why Review Management Software is Important
Automating many of the steps in the review management process frees up time to focus on other important tasks. Here are nine benefits of review management when you choose the right tool.
1. Get more reviews
An effective review management tool ensures a steady stream of real customer reviews. Most consumers respond positively to review requests and are willing to share their feedback online. More positive reviews ensure you have a healthy review profile.
2. Boost rankings in local search engine results
A customer review management strategy also helps improve local SEO. Google's algorithms consider review sentiment and reward local businesses with higher rankings in search results.
Improving your review profile on your Google Business Profile will also help boost your rankings in the local search results. For example, Google says that "positive reviews from your customers can improve your business visibility."
3. Respond to reviews quickly
A review management platform lets you monitor reviews. For example, it's vital to respond quickly to negative reviews. This way, you address concerns your customers have. With the right response, you can turn around a bad review to prevent it from damaging your online reputation.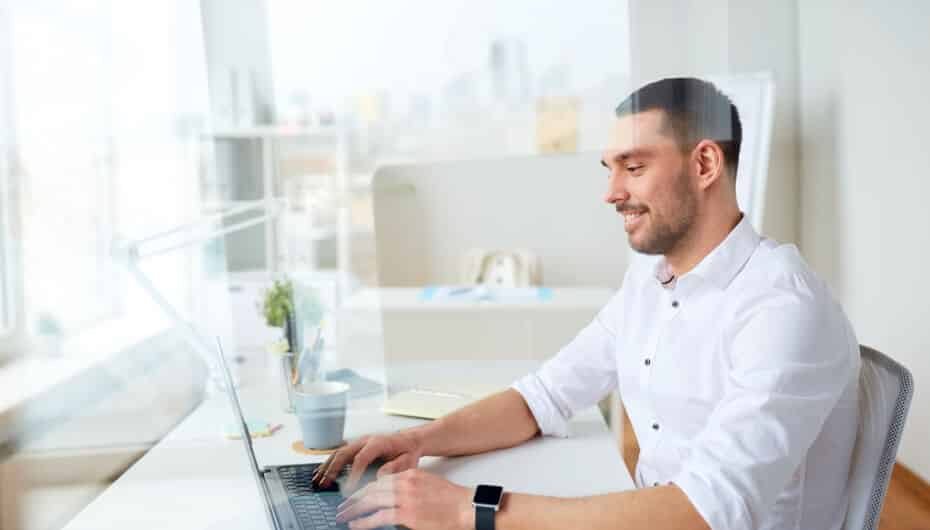 4. Increase trust and credibility
You can boost trust in your product and service by encouraging honest customer feedback. Publishing positive and negative reviews demonstrates your transparency. This builds trust with existing customers.
It's also good to note that positive and negative feedback helps to demonstrate social proof. This is something your potential customers rely on when making their purchase decisions.
5. Gain valuable insights
Powerful tools to monitor and manage online customer reviews give you valuable insights. By analyzing customer feedback, you can improve your online presence. For example, you can monitor customer sentiment, address negative reviews, and take on board online feedback.
6. Build engagement around positive reviews
A review management software platform allows your business to gather and showcase positive reviews from satisfied customers efficiently. Most studies show consumers believe online reviews more than slick ads or advertising.
You can easily leverage the benefits of positive online reviews to boost customer loyalty and drive more sales.
7. Address negative customer feedback
It is normal for some customers to have negative experiences. The best review management tools will notify you of new comments—positive and negative. This way, you can potentially turn dissatisfied customers into loyal advocates.
Additionally, a proactive approach to negative reviews can help you identify areas for improvement and enhance your products or services.
8. Improve Customer Satisfaction
Thaing on board customer feedback allows you to enhance the overall customer experience. You identify areas of strengths and weaknesses and can make improvements to your products or services.
By leveraging the power of online reviews, you can attract new customers and retain existing ones.
9 Generating more leads leads
Online review management software is a cost-effective solution to increase your customer base. This happens because your online reputation improves, you rank higher in local search results, and you increase customer loyalty. This occurs at a fraction of the cost of traditional marketing methods.
10. Cheaper than traditional marketing methods
Online reviews are more effective and cost-efficient than traditional marketing methods. Instead of spending a ton of money on advertising campaigns, your business can get online reviews for free.
Here are a few statistics about the power of online reviews:
Eighty-four percent of millennials don't trust traditional advertising.
One in two people trust online reviews as must as a personal recommendation from a friend.
Around 98 percent of online shoppers research read online reviews before making a buying decision.
Why Choose Starloop for Review Management Software
Starloop is a powerful tool to help you get more online reviews on Google and Facebook. This cost-effective review management software does the following:
Monitor customer feedback
Respond quickly to negative reviews
Send review requests and reminders
Boost trust and credibility
Help you get more positive reviews
Address promptly negative customer feedback
Plant a tree for every review you receive to encourage your customers to leave online feedback
Start using Starloop today to triple the reviews you get and help your business grow.