Online reviews are an essential tool to sell your services and products. Most consumers check out reviews before making purchasing decisions. Now in the age of social media, getting online reviews is vital if you aim to sell to millennials. Statistics show that millennials—more than any generation before them—pay attention to what others are saying about you online.
There is no getting away from the fact that the opinions of people are essential to your brand. Some time ago, word-of-mouth advertising was restricted to a small group of family and friends. Now with social media, that group of family and friends can be thousands of individuals.
While getting more online reviews is crucial for any business—they are critical if you want to sell to millennials. And if you're a small business looking to make headway in the local community, reviews can play an even more vital role in advertising your brand to millennials.
In this article, you'll find out why online reviews are the top marketing tool when it comes to targeting millennials. You'll also learn how your business can start getting more reviews today.
The Importance of Online Reviews and Millennials
The simple truth is that online reviews affect consumer behavior, and millennials make up most consumers.
According to research by Pew, there are over 72 million people in the U.S. who were born between 1981 and 1996. There are more millennials out there than baby boomers. And they are just as active on social media as younger consumers. So, millennials are a group of consumers that you can't ignore.
Then there is the influence of social media—a concept called 'social media product research.' Yes, millennials are more likely to research products and services based on the feedback of their peers. While technical data is still a part of the buying process, online reviews carry more weight with millennials.
For example, a report entitled 'Selling to millennials with online reviews' made an interesting observation. The researchers found that millennials "base their product evaluations on information gathered from online reviews." The research concluded that companies should target millennials by leveraging online reviews.
Here are some stats showing the importance of online reviews to millennials:
Over 90 percent of customers read online reviews before deciding to engage with a business.
Online reviews affect the purchasing decision of nearly 70 percent of people.
A survey revealed that 80 percent of millennials believe online reviews as much as personal recommendations. This number jumps to 90 percent for the younger generation.
5 Reasons Why Online Reviews Influence Millennials
Let's look at five reasons why online reviews are such a powerful marketing tool for your business if you want to target millennials.
1. Millennials dominate social media
Your brand needs online reviews because millennials are the largest users of social media.
There are over 3.5 billion social media users in the world, with Facebook being the market leader. Also, Google is the top internet search engine. When you consider that these two platforms are the largest online reviews source, you can see why reviews are crucial.
When it comes to using social media, millennials top the list. Figures show that in 2019, over 90 percent of millennials were active on social media. From these users, GlobalWebIndex reports that more than half of them use social media to research products.
If you want your business to target millennials, can you afford to ignore the power of online reviews?
2. Fear of Missing Out (FOMO) affects millennials
The 'fear of missing out' is a big motivation for millennials, and it's something that marketers can leverage. How can the FOMO trend translate into more customers for your business? Let's see how 'fear of mission out' affects millennials' behavior.
Millennials love sharing their experiences on social media platforms—posting photos to Instagram and writing Facebook reviews. They want to show their friends that they're having a great time. Their experience shows that they are using their time and money to live life to the fullest.
But the story doesn't end there—FOMO kicks in. Their friends and peers who read their posts also want to have a good time. So, they'll visit a particular bar, restaurant, or hair salon, so that they too aren't missing out.
3. Millennials are frugal
Millennials are careful with their money. After all, millennials have more debt and lower incomes than their predecessors. So, millennials will thoroughly research brands to ensure they spend their money wisely. They check out all the reviews they can find on a specific product and pay attention to negative reviews.
How can this affect your business? Think about the effect that having only a few Google reviews can have on your business. Someone looking for the product or service you provide will check out your customer feedback, but there's not much to read. So, they'll quickly move elsewhere.
However, let's say that your competitor has hundreds of reviews. Now, our savvy millennial has plenty to read and digest before making the purchase. In the end—which business has a greater chance of getting a new customer?
At the end of the article, you can find out about easy ways to start getting more reviews today.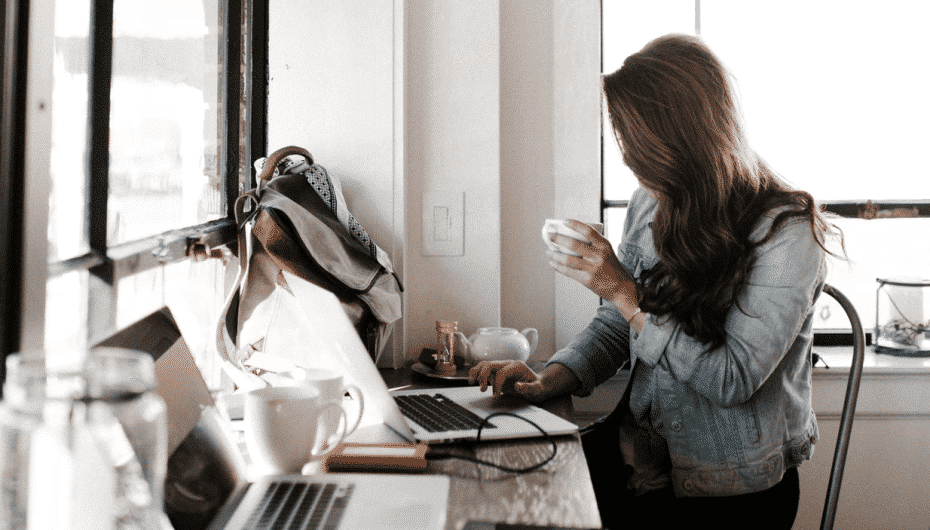 4. Millennials trust personal brands
Online reviews are such a powerful marketing tool because millennials trust them. Slick advertising and flashing banners no longer sway millennials' opinions. They want to read what real people are saying about your products. Even if they don't know the reviewer personally, they are more likely to believe what they read.
The good news is that, for millennials, a few negative reviews don't negatively influence purchasing decisions. They give your brand 'social proof' and elicit more trust in all the other positive reviews.
Related reading: Why you don't always need 5-star reviews.
5. Millennials are experts in social media product review
Because millennials value authenticity over content, they are more likely to trust reviews and blogs.
Think about why millennials are more willing to trust the opinion of their peers over brand advertising. Millennials love to share their experiences with their social media network. They leave reviews when asked, are willing to share their opinions, and post pictures of themselves.
When it comes to reading what others are saying, they view these opinions as real product feedback.
One study found that three out of four millennials carry out extensive research before purchasing anything.
How to Get More Online Reviews
The best way to get more online reviews is to ask for them. People generally always leave reviews in two circumstances:
If they've had an outstanding experience
If they've had a poor experience
However, many people in the middle forget to leave feedback, but their opinion counts. Did you know that they will most likely leave a review if you ask them?
It can be challenging for small business owners to find the time to send out invitations for customers to leave reviews. That is why businesses who want to get more reviews use online review management software.
Starloop takes the hassle out of getting more reviews for your business. In just a few simple steps, you will find that more of your customers are leaving reviews. Getting more reviews increases your online presence, attracts new customers, and boosts revenue.
How does Starloop work to help you get more Google reviews? Here's a brief overview of how the automated system works:
You enter your customer's email address or mobile phone number.
An invitation to leave feedback is automatically sent to your customer.
As an incentive to leave a review, we offer to plant one tree for every review you receive.
In a few clicks, the customer can leave feedback about their experience.
If they fail to respond, up to two more 'low-pressure' messages are sent.
Starloop helps you engage with more customers, get more reviews, and help reforest the planet. So, it's a 'win-win' situation for everyone.
To find out how Starloop can help boost your sales revenue, get in touch with a member of our team today.