The coronavirus pandemic is a worrying time for many small businesses. Stay-at-home orders mean that many "bricks and mortar" establishments have seen footfall drop to zero. Even though some local governments are lifting virus lockdown orders, it may take months or years to get back to "normal." Now, more than ever, small businesses should be preparing for how they emerge after the COVID-19 pandemic ends.
Many analysts predict that the way we live will change dramatically after the coronavirus outbreak. Even the way many businesses operate will be radically transformed. For example, it's estimated that more people will continue working remotely after the pandemic is over. However, consumers' behavior will also likely change. A study by Neilson predicts that more people will shop online, visit local stores, and be more health-conscious.
In this article, we'll discuss four digital marketing strategies for small businesses during the COVID-19 outbreak. These tactics can help you prepare your business for when the stay-at-home orders end.
Marketing Strategies for Local Businesses During the Coronavirus Pandemic
Many businesses selling products online have seen their business thrive during the global health pandemic. People are staying at home because they are under quarantine or self-isolating. So, they shop online to get their essential items.
However, many local businesses have not been so fortunate. Premises have had to close either due to social distancing laws or a lack of customers. So, what can you do just now to develop a robust marketing strategy for when the pandemic is over?
1. Connect with your customers via social media during the pandemic
It doesn't matter if you've tested positive for the virus or not; the coronavirus pandemic has affected everyone. We've stopped visiting friends, going to restaurants for meals, taking a trip to the hair salon, or relaxing at the movies.
However, more and more people have started using social media to keep in touch. Even people who've never used WhatsApp, Skype, Zoom, Facetime, Instagram, or Facebook are learning to use these social media tools. After all, no one wants to be socially isolated.
During this time of worry, it's essential to keep in touch with your loyal customers through social media. Of course, now's not the time for pushy sales techniques. Most people are having a tough time coping with the coronavirus nightmare. But you can make your brand stand out as empathetic and caring by posting positive messages.
For example, if you run a salon or gym, you could post online hints and tips on how people can look after themselves during the coronavirus crisis. Could you run a weekly class that connected with the services you offer? For example, at-home workouts, self-massage, photography tips, or something similar.
If you are also stuck at home, you could volunteer for local community projects and post these updates on social media.
By building up a social media following during the coronavirus outbreak, you can also update your followers. For example, you could repost items of local concern. Or, keep everyone updated on when you expect to reopen.
2. Boost your local SEO during coronavirus
One of the shifts in consumer behavior during the COVID-19 pandemic is a rise in "near me" searches. People no longer want to travel miles to visit a business when they've got one just around the corner.
Now, during the coronavirus outbreak, it is the best time to optimize your website for local searches. There are many ways that your local business can dominate local search results. The first step is to make sure that your Google My Business is profile is up to date. If you haven't already done so, why not upload images of your business?
If your business opening times have been affected by the coronavirus outbreak, it's important to update your Google business profile.
You could also examine your products and services to see if you could expand your online operations.
So, there is a lot you can do to get top of the local search rankings after coronavirus restrictions are lifted.
3. Increase your ranking on search result pages
If you've got more time on your hands, you could get creative and produce more content for your website. For example, why not write a series of blog posts or articles to publish over the next few weeks. There is plenty of evidence that regular blogging is an excellent way to drive small business growth.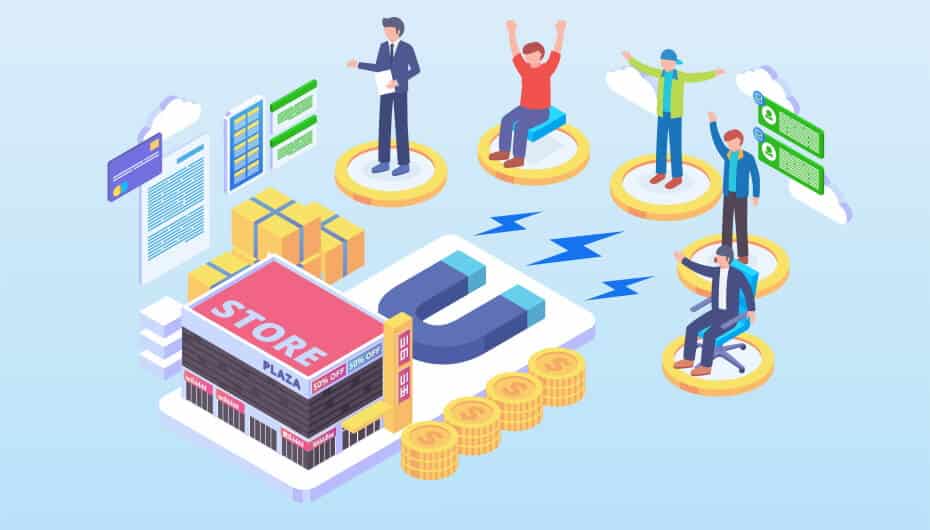 Another way that you can help your business survive the coronavirus outbreak is by content marketing. According to a study by Reuters, a record number of people are reading content online. More people are spending time at home, browsing the internet. If you publish articles relevant to your industry and the times we're living in, Google will pick up on these. You should find that by increasing your online presence during the COVID-19 outbreak, your rankings in the search engine page results increase.
Related reading: How to write blogs that generate a ton of traffic.
4. Get reviews to boost local business growth after COVID-19
Having a strategy to get more online reviews is one of the best marketing strategies for small businesses. Google takes notice of what people are saying about you online. On the local search result pages, potential customers can easily see your overall star rating and read reviews.
During the coronavirus pandemic, Google has suspended the ability to leave reviews. However, this is only a temporary measure, and the service will return in the near future. According to Google, business owners can still leave replies to reviews. Also, Google will publish delayed user reviews as the restrictions get lifted.
It's crucial to implement a review strategy to help revive your business after the COVID-19 outbreak. This strategy should include inviting customers to leave feedback, monitoring responses, and replying to every review. Of course, this can be a time-consuming process. That is why many small businesses use a review management solution.
Automated processes can greatly reduce the time and effort it takes to get more reviews. For example, the Starloop review solution is designed to help you quickly increase the number of real reviews you get. Our members report that they see their local search result rankings increase, get more customers, and earn more revenue.
Getting Through the Coronavirus Outbreak and Beyond
No one really knows when life will get back to normal after the COVID-19 pandemic. As a small business, you can be prepared to come out of lockdown and build your business back up. Strengthening your digital marketing during the coronavirus outbreak can keep you relevant to your customers just now and beyond.
Please contact a member of our team today. You can find out how getting more online reviews can help strengthen your business success to withstand any sort of crisis—now and in the future.