Engaged customers are one of the greatest assets your company has. Without a steady stream of new customers and retaining current ones, your business will never really be successful. Customer engagement describes a positive interaction between you and your customers. Having customers who feel engaged is usually the result of providing an excellent customer experience.
What is customer engagement? How can you encourage more of your customers to engage with your brand?
The article aims to answer the most critical questions about customer engagement.
What Exactly is Customer Engagement?
Customer engagement can be challenging to define. However, several factors combine to encourage your customers to engage with your business. Some of these metrics include:
How well or often a customer uses your product.
How involved customers are with your services.
Feelings about your brand.
How likely they are to buy again from your company.
If they actively promote your company to their friends, family, and social media network.
Although customer engagement is similar to customer loyalty, how much they feel engaged is a result of their overall experience.
The Value of Customer Engagement
There are many reasons why businesses—large and small—should focus on improving customer engagement. For example, a Gallup survey found that customers who feel engaged with a company generate 23% more revenue than disengaged customers. The same poll also found that businesses who get their customer engagement right, have a 63% greater chance of retaining customers.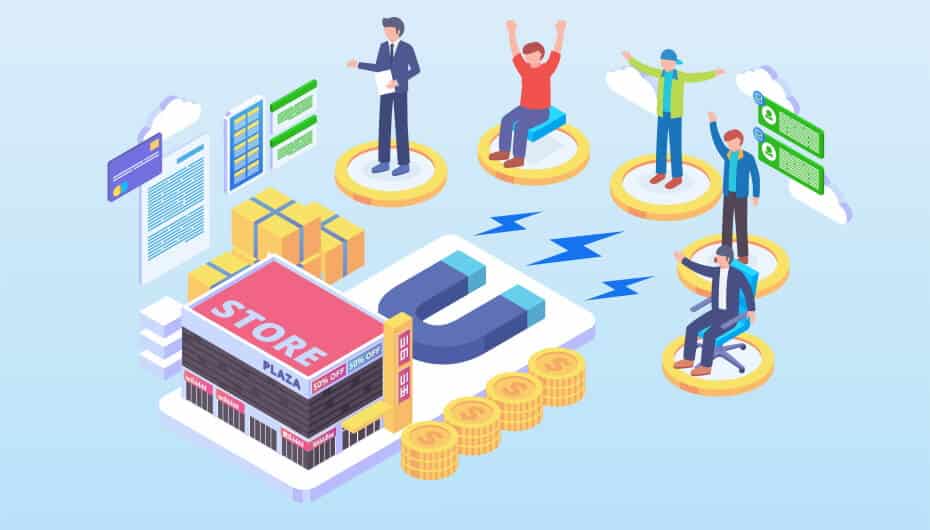 So, getting customers and retaining them is no longer about having competitive prices and offering quality service. Customers are looking to engage with businesses that they feel a special connection with.
How to Develop a Strategy for Better Customer Engagement
What are the most important ways of promoting customer engagement to help your business grow? Read on to find out seven tips on how to make your customers feel more engaged.
1. Listen to what they are saying
The only way customers will feel inclined to engage with your company is by listening to them.
Depending on the type of business you own, there are many ways of listening to customers. If you have a dedicated helpline, then ensuring that you meet customers' needs is essential. However, you can also 'listen' to what people are saying about you by monitoring social media, reading customer reviews, and responding to comments.
One 2016 study found that customers were willing to pay between 3% and 20% more at a business that responded to their tweets.
2. Personalize communication
One excellent way to boost customer engagement is to personalize communication. Consumers value personalized communication more highly than receiving a standard "To whom it may concern" type of communication. The more personalization you can achieve, the more your customers will feel engaged.
There are several ways that you can personalize content for your customers. Here are just a few tips:
Provide purchase recommendations and deals that are relevant to each individual customer. You can base these recommendations on purchase history or their interests.
Send automated emails on life milestones—birthdays, anniversaries, holidays.
Use quizzes to find out customer interests and needs.
When personalizing content, make sure to keep the message welcoming. The last thing you want is for customers to feel that you're prying into their lives.
3. Give customers rewards and incentives
Let's face it—who doesn't like getting something for free? A great way to encourage engagement is to offer incentives or rewards to boost the impact of engagement. The rewards could be something as simple as a free accessory or branded item.
At Starloop, we have an incentive system to encourage our members' customers to leave reviews. We plant a tree for every review our members receive. This type of ethical incentive promotes user engagement. For merely leaving a review, customers feel they are also doing something positive for the planet. Getting more reviews is also crucial for boosting customer engagement.
Related article: Why your business needs Google reviews.
4. Use social media to engage with customers
Social media is the number one tool when it comes to fostering positive engagement with your customers.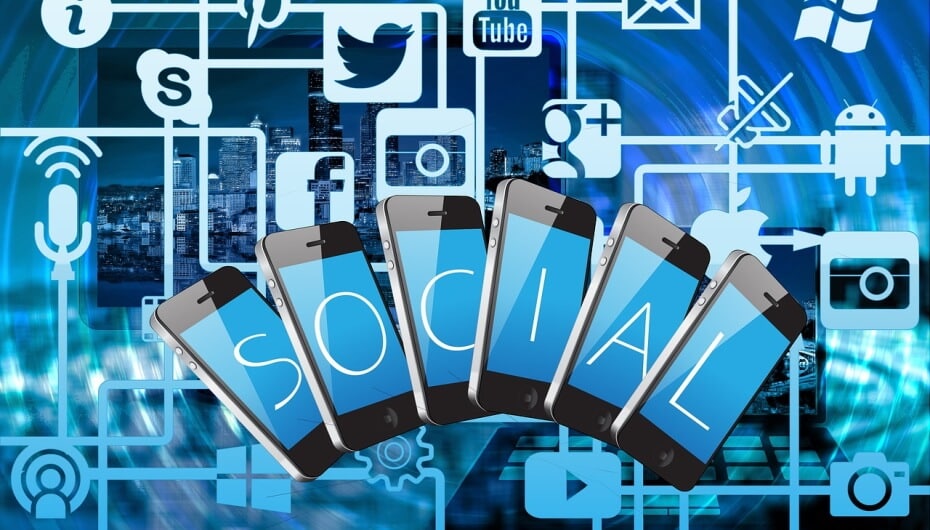 Using social media properly allows you to connect personally with your customers. You can post stories, images, and videos to showcase your best products and services. Social media also gives your customers the possibility to comment, reply, and forward your posts to their network.
To use social media to engage with customers, you need to know which channels they are using. You can also use data from social media analytics to find out the demographics of your audience. Analyzing data can also help you personalize content even better.
5. Have a live chat feature on your website
One way to improve customer engagement is to give opportunities to communicate directly. Most small businesses don't have the resources to have a 24/7 customer service line. However, one cost-effective solution is having a live chat function on your website. Customers can then find out what they need to know, when they need to know it.
Direct communication is also possible through social media. For example, a customer may mention your business in a tweet, Facebook post, or Instagram post. Or, they could direct message you with a complaint or issue. It is vital to respond to all messages that customers send.
6. Make it easy for customers to leave feedback
Promote customer engagement by making it easy for them to leave feedback and reviews.
The interaction with your customer doesn't have to end with a sale. It's essential to continue the engagement by getting their feedback. Interestingly, the majority of customers only leave feedback when they've got a complaint. One study found that 70% of consumers would gladly leave a review when asked. So, think about the increased possibilities to engage with your customers if you asked them.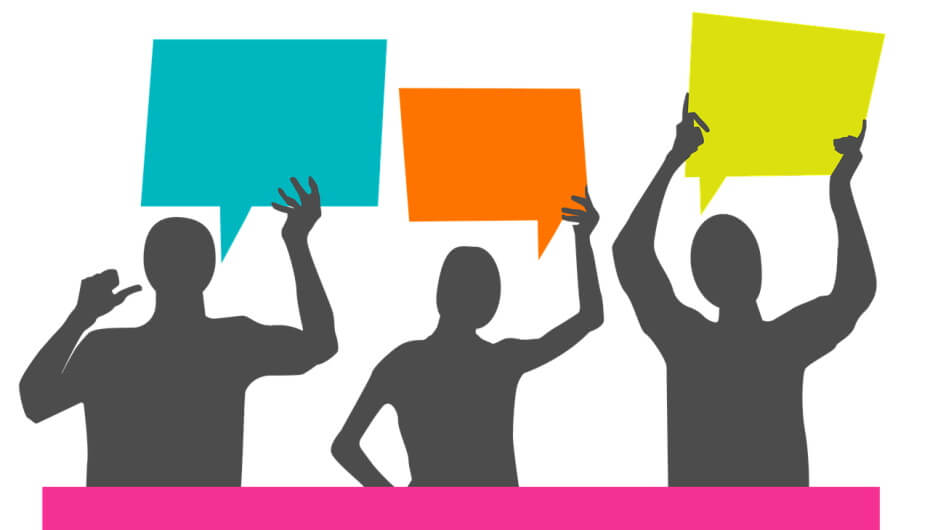 Customer reviews are also crucial for your business success. Did you know that the majority of consumers trust reviews as much as recommendations from friends? Having a system to get more reviews also helps with your website search engine optimization (SEO).
Of course, sending out emails to ask for reviews can be a time-consuming process. At the end of the article, you can read about the Starloop solution to increasing online reviews.
7. Respond to customers reviews
Remember that engagement is a two-way process. So, it's necessary to respond to reviews that your customers leave. There are two types of reviews that you have to deal with—positive ones and negative ones. How should you respond? Let's look briefly at how to respond to reviews.
Responding to positive reviews—Usually, a short, concise reply thanking your customer is all that is needed. Responding to reviews sends out positive messages that you care about your customers. Remember—potential customers are also reading these reviews and taking note of your responses.
Responding to negative reviews—It is crucial to always respond appropriately to negative reviews. Even if you feel the gripe is invalid, it's important to acknowledge their feelings. If possible, briefly address the issue and apologize for their experience. In some cases, it's better to invite them to direct message you to take the conversation offline.
Read this article for more information on responding to all types of online reviews.
Get More Reviews to Promote Customer Engagement
Getting more online reviews for your small or large business is easier than you think. Thanks to Starloop's automated review system, customers find it easy to leave reviews. Our "one review=one tree planted" policy also provides an excellent incentive for your customers to engage with your business.
Very soon, more and more satisfied customers will be leaving reviews on your website and Google business. These reviews give you vital insight into your customers' experiences. Positive reviews encourage potential customers to buy your products and services. Even negative reviews can help you sort out any issues to improve your customer's experience.
Contact Starloop to find out how you can get more online reviews today. We can help you increase your customer base, boost customer loyalty, and engage better with your customers.
Customer Engagement and Your Business Success
Protect your greatest business asset—satisfied, engaged customers.
Your business success doesn't just depend on getting new customers. You need to work hard to retain your existing ones. By providing excellent customer experience and building brand loyalty, you will make sure that customers willingly engage with your business.