Knowing how to create and share Google review links can help your business get more online reviews. Your business needs more reviews because prospective customers use them to make informed buying decisions. Also, creating and sharing review links ensure that a steady stream of reviews helps boost your rankings in Google search engine results.
Unfortunately, many local businesses don't have a solid review strategy. And leaving customer reviews to chance could put your online reputation at risk. It can mean missing out on getting a ton of new, positive reviews from happy customers. The result can be that your Google Business Profile contains a few negative reviews and a low star rating—hardly something to entice potential customers to commit to your business.
Do you have a strategy to create and share Google review links? If not, this article is for you. You will learn how easy it is to create a direct link to your business profile and then share it with your happy customers.
Why Create and Share a Link to Leave a Review?
Many studies show that unhappy customers are more likely to leave an unprompted review than happy, satisfied customers. This means that you are more likely to get negative reviews if you don't invite customers to leave reviews.
According to some statistics, it takes 40 positive reviews to undo the damage of a bad review.
Google suggests that businesses create and share links to promote their business. For example, Google support says, "You can request reviews from customers by sharing a URL specific to your business." And according to the Internet giant, managing and responding to reviews is one way to improve your ranking on Google search results.
Related reading: How to get Google reviews for free.
How to Create a Google Review Link
Creating a Google review link is surprisingly easy.
The first step is to ensure your Google Business Profile (formerly Google My Business) is fully optimized. The next step is to find the review links from search results, your Google profile, or using Google's PlaceID. After finding the URLs, it's just a matter of sending them in emails, SMS messages, or incorporating them in a QR code.
Here are instructions on how to create a Google review link.
1. Find a review link in your Google Business Profile
The easiest way to generate a link to your Google reviews page is to find it on your Google Business Profile.
To do this, log into your profile manager, search on the page for "Get More Reviews," and click "Share review form." You will see the review link, so copy it to include it in your email, SMS messages or to create a QR code.
To make things easier, you can also use a URL shortener like bit.ly to create a shorter, customized link. Alternatively, you can embed the link in anchor text.
Related reading: Easy ways how to get more reviews.
2. Use the search results page to get a Google review link
To use this method, first ensure you are signed into your Google Business Profile. Next, type your business name into the search engine Google to find your business. When you find your listing, click "Write a Review." After that, the review window will appear. You can then copy the URL.
Because the URL is lengthy, it's best to use a URL-shortening service. This is also a good way to track the number of times the review URL is clicked.
3. Google's PlaceID has a review link
Another way to generate a review link for sharing is to use PlaceID. Of the three options, this one is the most complicated. But it is still a legitimate way to create a Google Review link.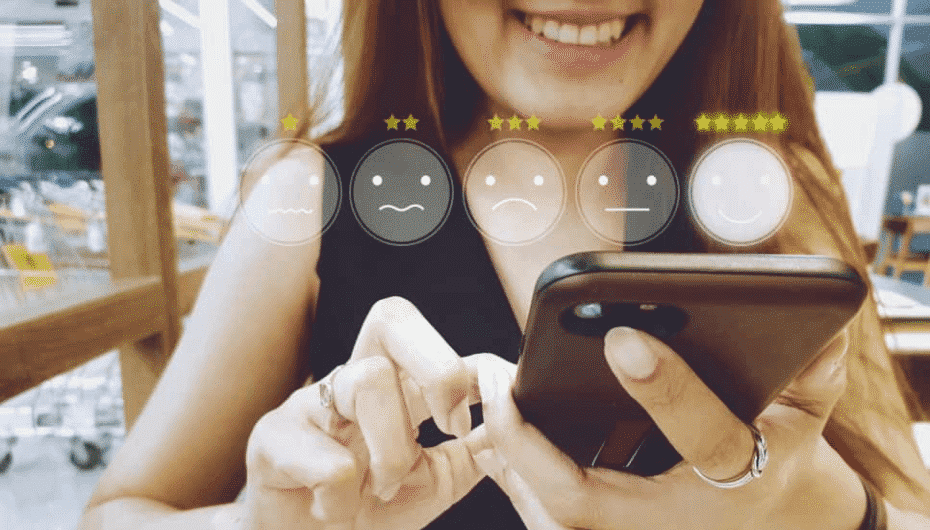 First, you will need to log into the Google Maps Developers page. Then you enter your business name in the "Enter a location" field. After that, choose your business name. A small text box appears with a long string of letters and numbers. Copy and place it at the end of the following URL (after the = sign) "https://search.google.com/local/writereview?placeid="
Copy and save the URL to share it with your customers.
How to Share a Google Review Link for Best Results
Once you have created a Google review link, it's time to share it. You can use the link in emails or SMS messages or share it on social media. Here are some great tips.
Send emails to request reviews from customers
One of the best ways to share a Google review link with customers is by email. In addition, you can personalize an email, making it more likely that customers will take the time to leave a review.
Here are the best practices when sending an email with review requests:
Invite the customer to share their feedback, not write a positive review.
Include key details about why reviews are important.
Ensure the process of writing a review is as easy as possible.
Include a clear call-to-action so the customer knows what's expected.
Provide a Google-friendly incentive to leave an email. For example, Starloop plants a tree for every review.
Generate a Google Review QR code
Generating a Google Review QR code is a great way to increase the number of reviews your business earns. Place the printed code in prominent locations, such as checkout counters, business cards, flyers, menus, and marketing material. This will simplify the process for customers to leave feedback.
Use review management software to generate and send review links
One of the easiest ways to invite customers to share their opinions on your Google review page is to use a trusted review management tool.
Starloop automates 99% of the process of generating and sending review links. This frees up your valuable time, allowing you to concentrate on your core business. At the same time, Starloop sends automated review requests to your customers and notifies you of new online reviews.
Does this method of getting more reviews work? Here are a few comments from users who have benefited from Starloop review generation software.
"One of the easiest, straightforward marketing ideas for getting reviews. We have tripled our reviews in six months."
"Starloop has helped us build credibility by helping us encourage our clients to leave their honest feedback."
"At first, we weren't too sure if the whole thing would work, but it works great! Love the whole tree planting part."
How Starloop Can Help You Send Review Requests
Starloop is a review generation and management tool that makes generating and sending review requests easy. With Starloop, you can personalize emails or SMS messages to invite customers to share feedback. The software is designed to make it straightforward to leave reviews with just a few clicks.
You can get reviews for free by signing up for Starloop's 14-day free trial—you keep all the reviews you get during that time.
If you think Starloop is for you, you can choose from our attractive pricing plans without getting tied into any lengthy contracts. You have got nothing to lose from trying Starloop