It's a fact that online reviews impact your company's success. Studies show that businesses with more reviews fare better than those with fewer reviews. However, it's not just the number of reviews you get—the frequency of reviews also affects your business success. This means that it's no longer enough to have a ton of reviews that are months old. You need to be getting reviews regularly—daily or weekly—if you want them to have a positive impact on your business.
In this article, you will find out why review frequency is critical for the success of your business. First, there's an important question to answer, why are reviews so critical?
Why Are Reviews Important?
Reviews are essential for your business because you get crucial customer feedback. This feedback helps you to learn about your business practices. Insight into how others view your business—and, let's face it, the customer is always right—can help you adapt and grow your business. You may even find that you need to provide additional services or products to meet customer's needs.
Another vital fact to remember is that customers listen to customers. Look at it this way—the only way that you are going to gain an audience is if past customers had a good experience.
Let's look at five reasons why getting frequent reviews is essential for your business.
1. People trust online reviews
Studies show that 88 percent of people believe online reviews. Why is this so? These are customers who have experience with your business. And, the primary review sites try to make sure that reviews are legitimate. So, it's logical: how can you rely on a company when you don't know their reputation?
2. Reviews help boost sales
Did you know that because of reviews, online sales have grown? Yes, online reviews help increase sales for a business. Every business is different, whether they are global, local, or self-employed. Based on studies, 92 percent of people won't trust a business that has no reviews. Also, a whopping 97 percent of consumers base their purchasing decisions on the number of positive reviews.
3. Online Reviews Meet the Client's Needs
Based on reviews from clients, clients' feedback heavily influences your business. Take the time to respond to your customers in a positive and friendly manner. Reviews steer your business towards your ultimate goal of providing better service.
4. Online is the Best Way to Get Deals from Customers
Online reviews are necessary if you want to benefit from honest customer feedback. People can easily read reviews about products, and they'll make decisions based on the overall star rating that a company has.
5. People Check Reviews Before the Business Itself
It comes as no surprise that the majority of people check online reviews before deciding to make an online purchase. People trust online reviews just as much as recommendations from their peers.
With the upsurge of online review sites and the dominance of Google, your business will find it difficult to survive without getting a constant stream of new reviews.
Get More Reviews on Google
Google reviews are the most vital source to help your business gain an audience. The majority of customers use Google and Google maps to search for what they're wanting. So, it stands to reason that getting Google reviews is going to have the most significant impact on your business. After all, people are willing to trust Google with most of their data—so, why wouldn't they trust Google reviews? Yes, Google reviews are the best way to improve the visibility of your business.
Google is a fantastic search engine to help your business stand out. It is easy to optimize your Google My Business Page and take your first steps to rank high in the search engine page results.
Will Google Reviews Help my Business?
Google reviews will help your business grow and gain more customers. As already mentioned in this article, the majority of consumers actively search out online reviews before making a purchasing decision. So, reviews will help your company to grow and get new customers.
How Can I Get More Google Reviews?
You may be asking yourself the question—how can I get more Google reviews? To find out the answer, please read on.
Ask customers for a google review
The only way that you are going to get a review is if you ask customers for feedback. Did you know that even Google advises small and local businesses to ask for reviews? So, never be afraid to ask customers for a review. That's what your business needs to stay alive.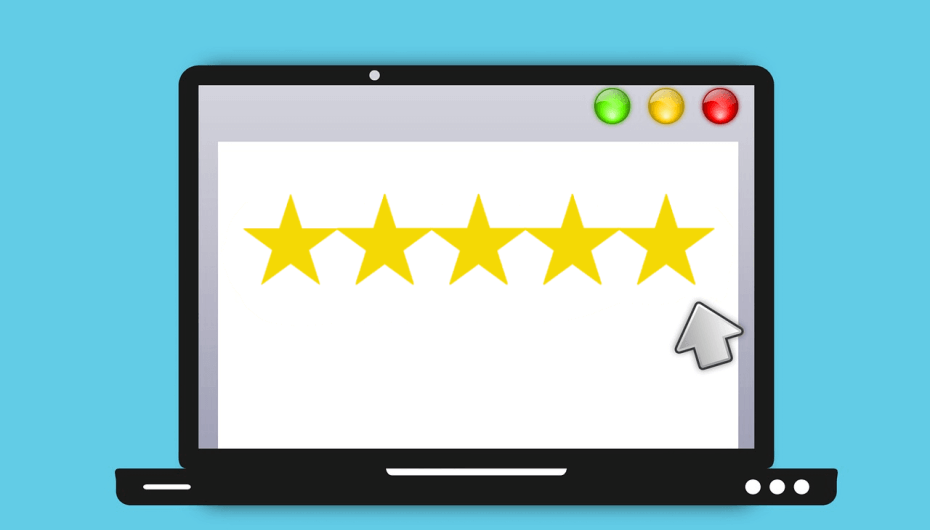 Add a review link to your website
Get more Google reviews by creating a custom link to leave reviews. With one click, a customer can write a review, and then post it on Google. You can also learn creative ways to market your link on your page, requesting customers to leave a review.
Install automated review tools to gain more reviews from Google
The best way to get more reviews is to use an automated system to contact your customers and invite them to leave a review.
For example, the Starloop review management system streamlines the ways businesses can get reviews. Emails or SMS text messages give a gentle reminder to your customers to leave a review. Because of using online review tools such as Starloop, businesses have been able to get more Google reviews than they ever thought possible.
Follow up on Reviews
When you were in school, didn't you want to know why you earned the grade on an assignment? The same goes for reviews. Follow up with customers and invite them to leave comments on whether they had a positive or negative experience with your business. Remember to be patient if a customer didn't leave a review immediately—most don't. Wait a week, and then send a follow up requesting for them to review your business on Google. You might be surprised at how many reviews you start getting.
Importance of Responding to Google Reviews
Responding to Google reviews can have a significant impact on your business. Don't let that one negative review be the end of your business. Say 'thank you' to the person who gave you a positive review, or apologize for the issue that the customer was upset about.
Provide the Right Customer Service
Provide your customers with excellent customer service to get reviews more frequently. If you happen to get negative feedback, work on correcting the issues, reply to your customer reviews, and interact with customers. Remember that customers are not concerned about a couple of negative reviews among a ton of positive ones. They are interested in how your reply to reviews and the level of customer service you provide.
What Happens if a Business Gets a Negative Review?
Don't ever ignore feedback—negative or positive. To be a good business, you must be responsive to all comments and reply with a friendly message. Be prepared for negative reviews—even the best businesses get them. But the one thing you should never do is to delete a negative review like it never existed. But never get defensive about negative comments. Instead, respond to them positively.
Related reading: how to respond to negative reviews or—worse still—fake Google reviews.
How Can a Business Get More Reviews?
You may be wondering how your business can benefit from getting more reviews. One way to increase the number of reviews you get is Starloop's automated review system. How does this work? Your customers are sent an invitation to leave feedback. There is no pressure for them to do this. However, because Starloop offers to plant one tree for every review you receive, many people feel compelled to leave a review.
How has this benefited many local businesses like yours? All you have to do is read the many testimonials left my Starloop members.
Contact Starloop today to find out how your business can start getting more reviews.