You probably thought that your audience and customers should love your business website the most. To an extent—that's true. But to gain more website traffic, it is essential that Google loves it more. While you work on making a Google-friendly website, you will also see benefits with Yahoo, Bing, and other popular search engines.
We are going to look at eight things you can do so that Google not only recognizes your business but also loves it so much to rank it up to the first page.
1. Ensure your website loads quickly
Nobody likes to wait, not even for seconds when it comes to website loading speed. According to Google, 53% of mobile users will abandon a site if it takes more than 3 seconds to load. You could gain 25% more views if your site loads within 5 seconds.
Google uses an algorithm for ranking business websites. The faster your site loads, the more benefits you get. When it comes to Google—a significant advantage is a higher ranking.
One of the key ways to make your site run faster is to check the format of your photos and videos. Large files, images, and videos can be like a lead weight on your website speed. There are plenty of tools to compress images with compromising on quality.
2. Use keywords wisely
Customers type in keywords related to what they want or need. Google's algorithm checks their keywords with the relevant keywords you have included in your site. If you have high-search volume keywords that are low competition, you are almost guaranteed to get more organic traffic.
Before going any further, make a list of the keywords that are related to your business. Then be sure to add long-tail keywords—short phrases that are relevant to your business. Then incorporate these keywords and long-tail keywords into your website. Be careful not to flood your site with keywords because it is the quality, not the quantity that matters. Make sure that your main keywords account for 2% – 7% of the text. Any more, and it becomes unnatural to the reader. Avoid keyword stuffing like the plague.
3. Pay close attention to high-quality content
Google does not like any form of duplication, whether it is text or images. It is necessary to make sure that your product descriptions are original. Also, if possible, try not to reuse pictures that are already online and never use images that are copyrighted.
When you create your own content, structure the format so that it's appealing to your audience. Use subtitles that include your keywords to make articles easy to scan. Create original website content and make sure that your articles are informative and useful to your audience. Include professional images, or at least images you have taken yourself. Google may even move you further down the rankings for plagiarizing other people's work.
4. Include alt tags and titles on all of your images
An alt tag–alternative tag—is a description of the picture. If Google can't find a particular image, it will display the description you have used for visitors. It is also a natural way to add more keywords to your site.
Having content that is appealing to the eye will encourage your visitors to stay. Long passages of text are tiring and only encourage people to look to another site. Your audience often clicks on images to gain more information.
Using keywords in the alt tag also helps Google rank your site better for voice search.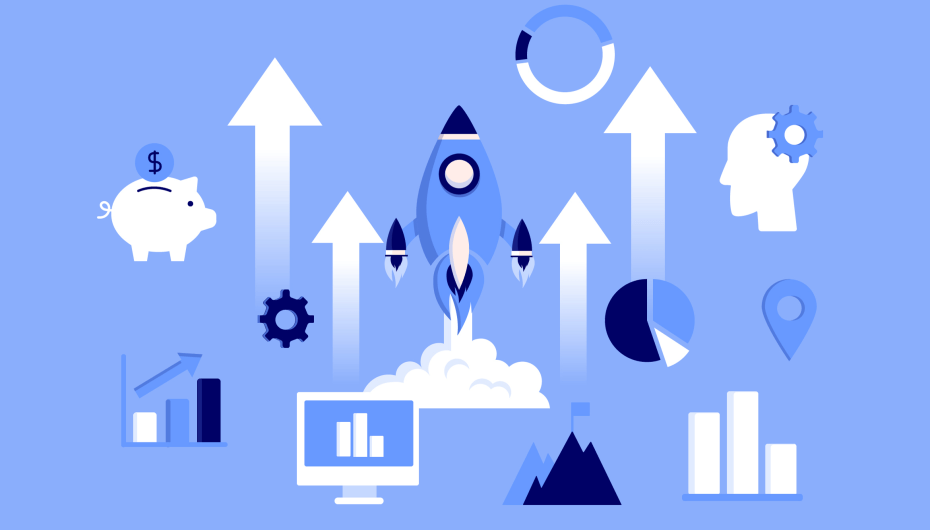 5. Keep your content fresh
Google loves sites that are regularly updated. The search engine routinely indexes websites through its web crawlers and its algorithms and takes notice of new, fresh content. When you update your site with a new blog post, article, or video, Google notices this. Regularly posting fresh content is one of the best ways for your website to move up the rankings.
Updating your content has several other advantages. For example, once Google has ranked your site higher, you will get more clicks. You also have the opportunity to provide your audience with fresh news about your business.
When you update your website with relevant market trends, you have the chance to stay ahead of your competition. New content doesn't have to be new products or services. It can be the latest photos or videos you have taken, informational blog posts, or even new reviews you have received.
6. Frequently check and update your links
Backlinks are one of the most significant factors that influence a website's ranking. One survey found that 82.2% of SEO experts agreed that domain-level links played an influential role in search result rankings. A further 81.9% felt that page-level links were significant.
What are domain-level links? These are links from other websites that link back to your main homepage. Page-level links are those that direct readers to pages or blog posts within your site.
There are two types of links to concentrate on:
Outbound links—These links are those that you have on your website that direct visitors to another page. Too many outbound links and Google may consider your site to be spam, so again quality matters. Only link to websites that are regarded as an authority in your industry.
Inbound links—These are links on other people's sites that take visitors to your website. Google loves these because they add to the trustworthiness of your business. It is worth networking with other local companies to create links to each other's sites.
7. Google likes content that other people like
When readers and visitors like content and share it on their social media platforms, the incredibly intelligent algorithms Google uses will detect this and boost your ranking.
Add share buttons to your website to encourage readers to share what they like. On the same note, be careful where you add these buttons. It can be very frustrating when they pop up in the middle of the content people are trying to read. Some of the most popular are Facebook, Twitter, LinkedIn. And depending on your content, YouTube and Pinterest are also excellent platforms to share content.
8. Never underestimate the importance of a responsive web design
Google rewards business websites that have a responsive web design. Stats show that 94% of people don't trust a website because of its design. A responsive website should look great and easy to navigate on any device—large and small.
Today, almost 60% of internet access happens on mobile devices. This means that your website must be simple to use on the screen of a smartphone. At the same time, users access sites on tablets, laptops, desktops, and Smart TVs. The resolution has to be suitable for screens anywhere from 4" to 55" or even more.
9. Get more Google reviews
Getting more reviews is a vital way to get Google to love your website. Reviews on your Google Business page, Facebook, or other review sites all add to the social proof that Google picks up on. Google notices when your clients regularly leave positive reviews for your business and give your four or five stars. However, a lack of reviews—especially new reviews—sends negative signals to Google.
One way to get more reviews is to use review management software such as Starloop. Business users who use Starloop to get more reviews find that their rankings in local searches increase. In many cases, the only changes these companies made to their site was to encourage more clients to write an honest review and rate the service.
Do you want to get Google to fall in love with your website? Find out more about how Starloop works and how you can start getting more reviews today.