Brand awareness is crucial to the success of any small business. As a small business owner, you know how important it is for people to recognize your brand. This kind of recognition builds customer loyalty, generates new customers, and ultimately leads to increased revenue.
However, knowing how to build awareness of your brand is challenging. Running a small, local business takes time and effort, and it's easy to leave brand awareness to chance. But once you're aware of how powerful brand awareness is, you'll move up your list of priorities.
In reality, strengthening brand awareness in your community doesn't have to be complicated. Providing a great customer experience, getting customer reviews, and regularly publishing content on your website are all ways of increasing recognition of your business. Of course, you are probably already doing some of those things.
So, how can you leverage your efforts to build awareness of your company's brand? You will find the answer in this article.
What is Brand Awareness?
First, it's essential to know what brand awareness is. This marketing term describes how much consumers are conscious of a brand and what they associate the brand with. Brand awareness also sets your business apart from your competitors.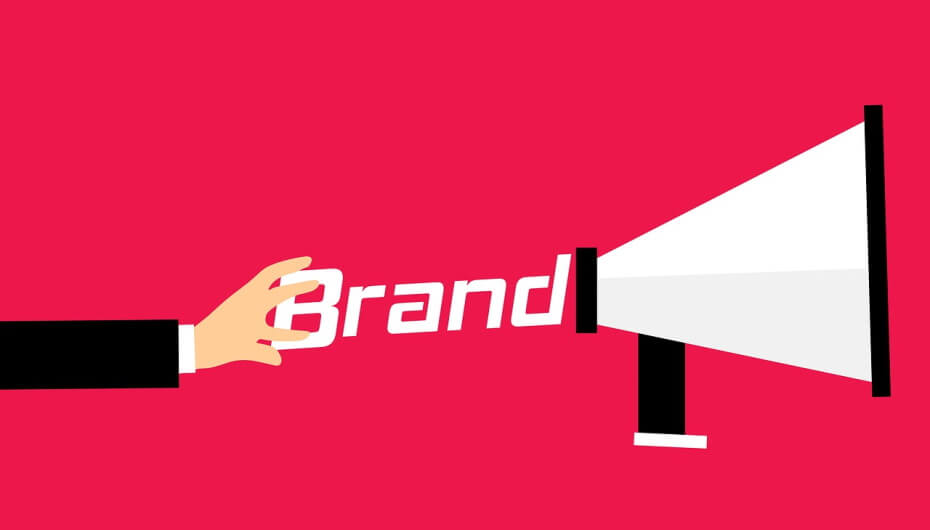 Brand awareness vs. brand recognition
There is a subtle difference between brand recognition and awareness of the brand. Recognizing a brand means that consumers can identify the logo or visual symbols associated with your business. So, they may have seen your brand logo somewhere before, but not associate it with any feelings or have any impression of what you do.
Brand awareness goes deeper than just recognition. It makes your customers and potential customers recognize why your company is different. Awareness of your brand is connected with your values, level of customer service, reputation, and quality.
Why Brand Awareness is Crucial to Your Small Business
Why should building awareness be on your list of top priorities? Here are a few examples of well-known brands and how they leverage brand awareness for business success.
Google—When people search for something on the internet, they usually say they are going to "google it." Nobody says that they are going to "bing something" or "yahoo it." Google's company's name is now associated with an action.
Coca-Cola—Who doesn't recognize the Coca-Cola brand—or Pepsi—just by its packaging. You could write another name on the bottle, and people would still associate it with the brand.
Apple—Most consumers are prepared to pay more for Apple products because they associate the brand with quality and simplicity. Also, people who have an iPhone usually buy other Apple products—iPads and Macs.
The benefits of brand awareness to your small business include all of the following:
Getting new customers is easier.
Increased word-of-mouth marketing to promote your business for free.
Gain a competitive edge over your rivals.
Improve customer trust and loyalty.
Increased sales.
5 Ways to Build Brand Awareness for Your Small Business
Now you know how vital it is to build awareness and recognition of your brand. What steps can you take to increase brand awareness? Read on to find out five ways to raise awareness.
1. Provide a great customer experience
If you always provide a stellar experience for your customers, they will associate your brand with something positive. Because of this, your clients will develop trust, and they will keep coming back. But there's more to brand awareness—customers will be willing to pay a bit more, and they will become your greatest advocates.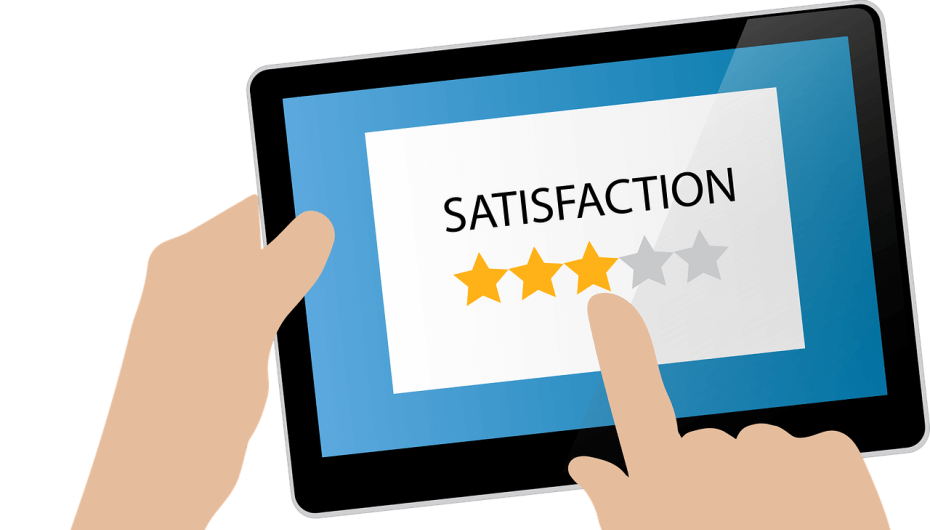 2. Use social media
Social media—Facebook, Instagram, YouTube, and Twitter—are all fantastic tools to build awareness of a brand. However, you need to do more than just having a Facebook page. Create engaging content for social media such as informative posts, captivating images, and entertaining videos. If you post great content, your followers will share these because they love your brand.
3. Get reviews
Reviews are a fundamental part of the buying process and help to build brand awareness. Getting more reviews doesn't have to be complicated. The best way to increase the number of reviews you get is by asking. Even Google recommends asking for reviews. Their reviews' policy clearly states: "Remind your customers to leave reviews. Let them know that it's quick and easy to leave business reviews on mobile devices or desktop computers."
To use reviews to boost your brand's awareness, it is always essential to respond to reviews. That way, you can build loyalty, trust, and credibility with your customers. At the end of the article, you can find out about an easy solution to boost the number of reviews you get.
4. Create content regularly
Setting yourself up as an authority in your industry is an essential way to increase brand awareness. How can you do this? Creating content in the form of blog posts, articles, case studies, and testimonials helps to let others know your values and expertise in your industry.
Blogging also boosts business success because it is a significant factor that drives traffic to your website. Even if your business is in the service industry, posting blogs such as "How to…", "The benefits of…", or "5 reasons why you should…" are ways to showcase your knowledge.
5. Be genuine and transparent
Strong brands always aim to be authentic with consumers. There is nothing that strengthens consumers' awareness of your brand more than being genuine. Even when it comes to reviews on your website. Publish negative reviews as well as all the positive reviews you receive. Having a less-than-perfect star rating shows that your company is transparent and not afraid of some criticism.
Brand Awareness for Small Businesses: A Takeaway
Strengthening brand awareness is essential to your success. While you may try different marketing strategies, one thing remains a constant—successful businesses need to invest in a brand awareness strategy.
One way to increase awareness of your businesses is by getting more reviews. How can you get more reviews without hard work? The Starloop review management software boosts the number of reviews you get. The automated system politely reminds your customers to leave feedback about their experience. Our members say that the increase in Google reviews also boosts their number of new customers and revenue.
To find out what Starloop can do for you, please contact a member of our team today.